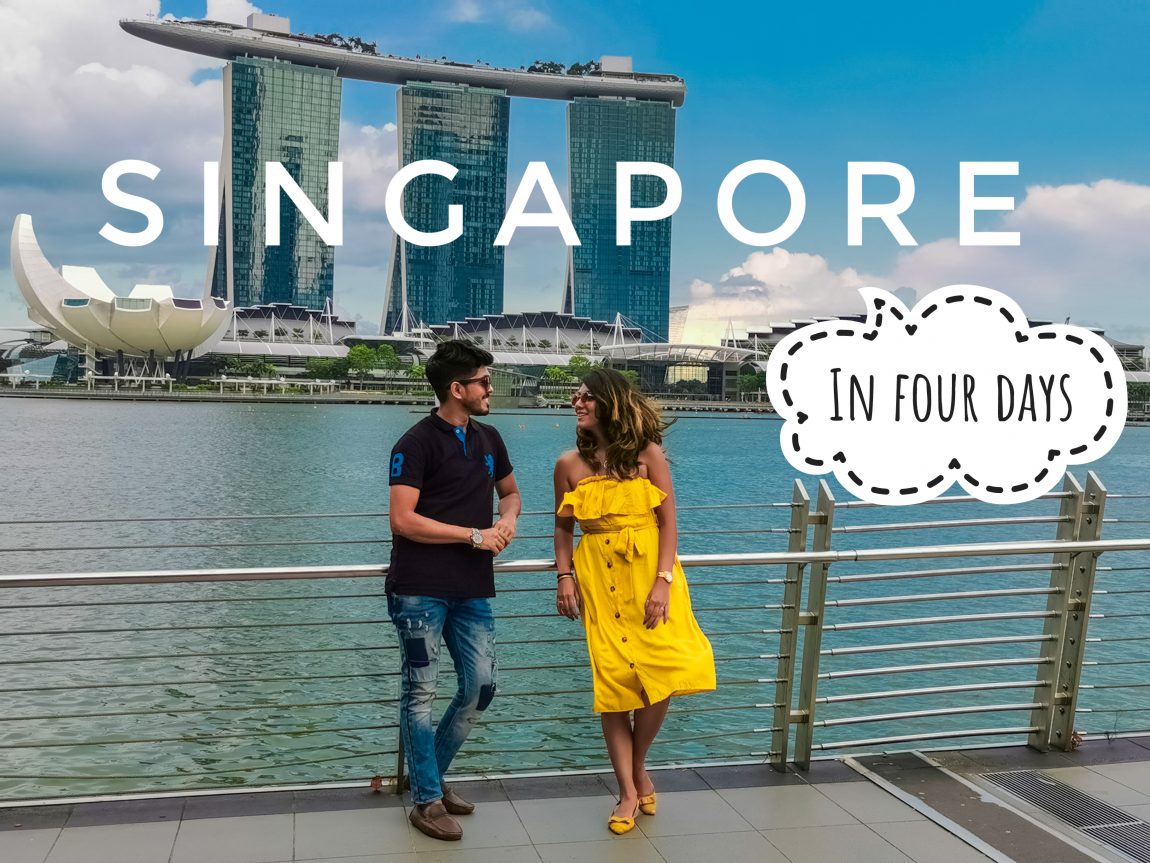 Singapore – A detailed itinerary of all you can do in 4 days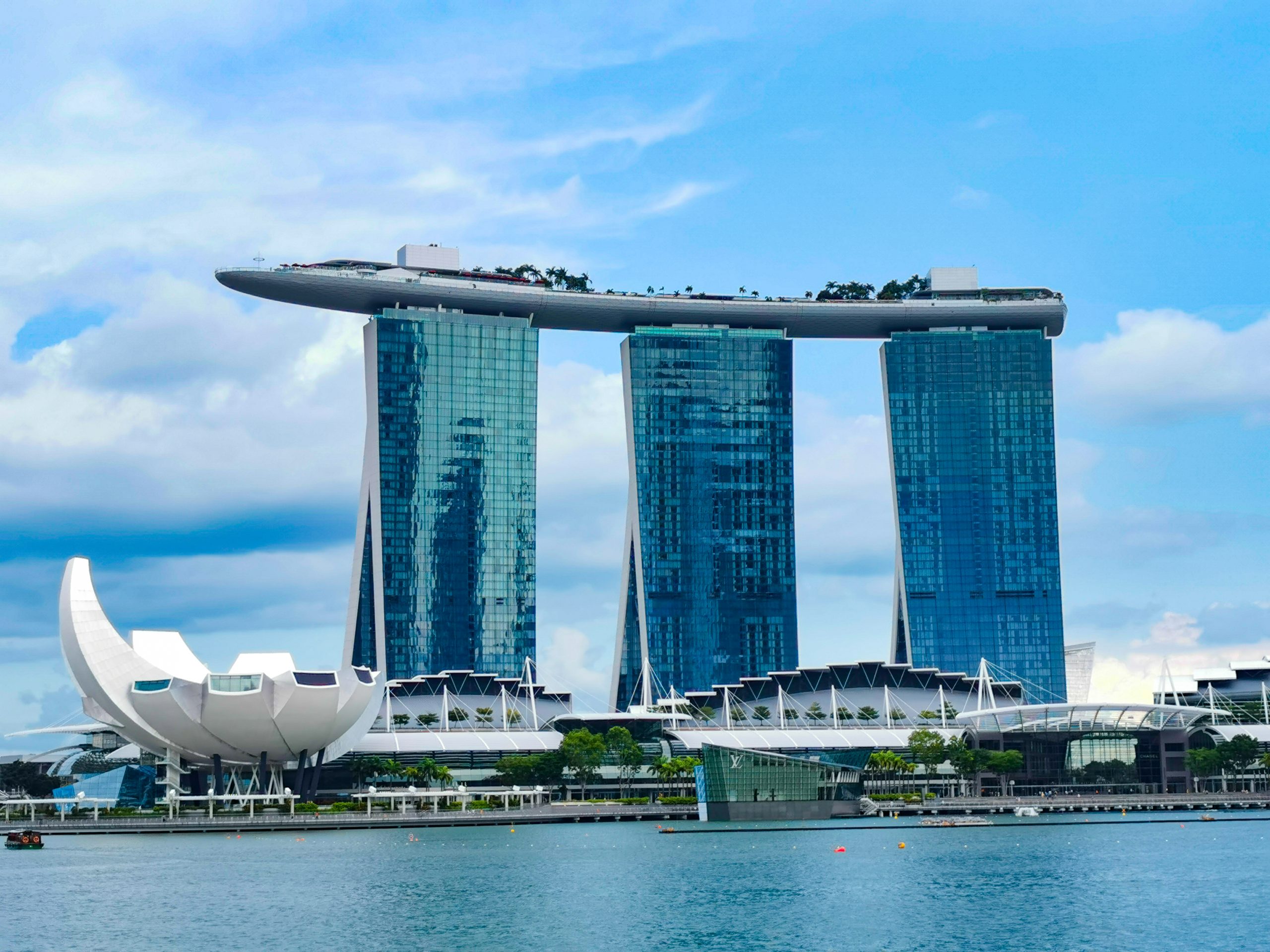 After regretting not spending enough time exploring the destination in our previous travels, we decided we will do our best to not leave any place untouched in Singapore. As difficult as it sounds, it is definitely possible. With just 4 days at hand and a million things to do, we started writing down our itinerary. Although we were able to tick every box out of the plan, it left us with bruised feet and sore muscles but a very satisfied soul.
There are different ways you can plan your itinerary. Here is our humble effort to make your life a little easier.
Places to visit:
Day 1
Joo Chiat and Katong: A Window to the history of Peranakans culture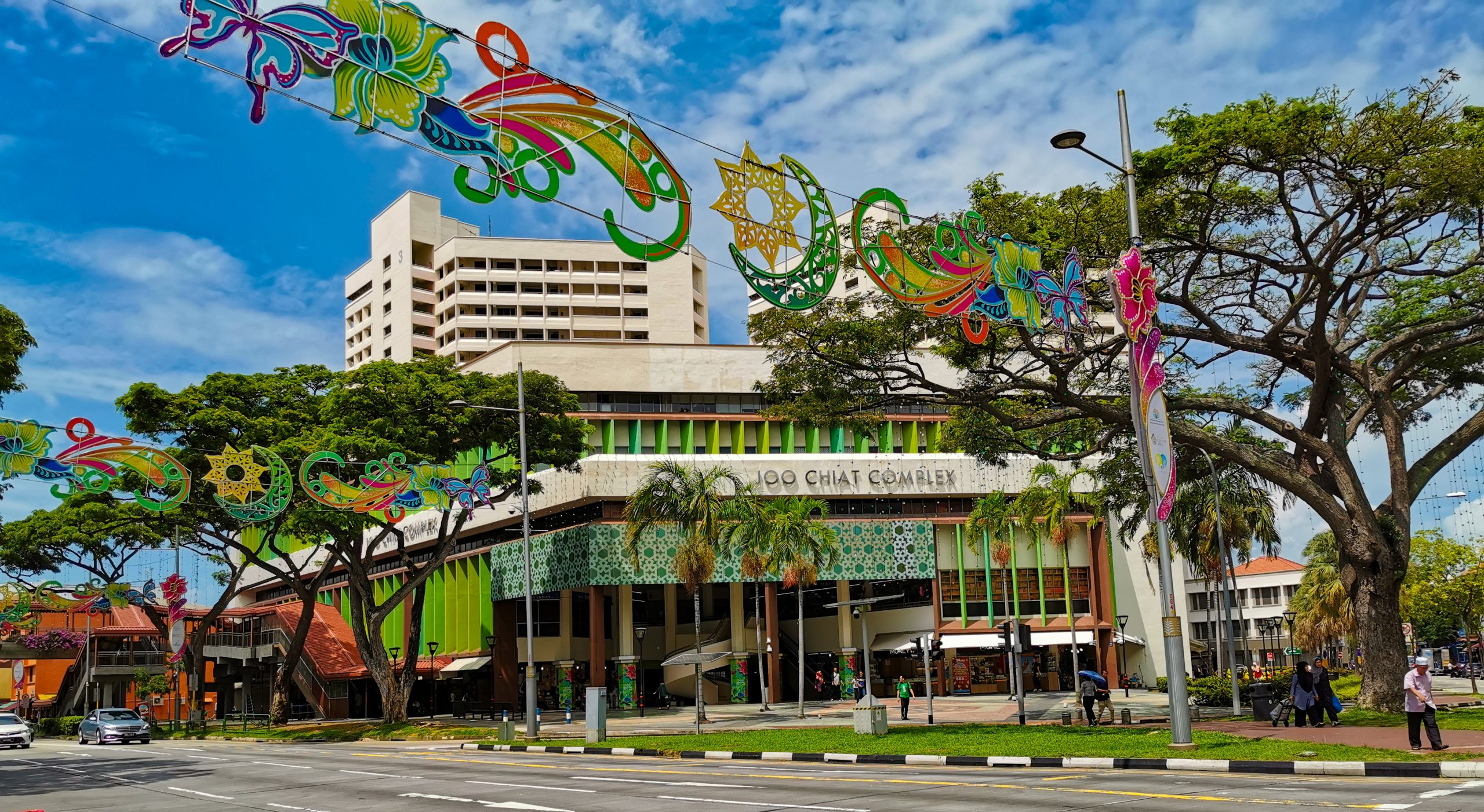 We started our first day by tootling along the streets of Joo chiat and getting amazed at the rows of colorful luminous Peranakan shop houses and eateries. As you walk through the enclaves, you pass by several cafes and small restaurants serving the likes of local delicacies and other cuisines, traditional shop houses selling souvenirs, antiques, items crafted by local artisans, art and furniture galleries, boutiques and what not. Also when you enter the multi-storey Joo Chiat Complex, you would find a variety of items from home furnishings, jewellery, ethnic costumes, textiles, carpets and food stores. Also a few hundreds meters walk down the road you can find pastel-colored Pernakan shop houses on Koon Seng Road. What was once a coconut plantation land through the course of history/time and urbanization has turned into a beautiful and lively neighborhood that's totally worth a visit.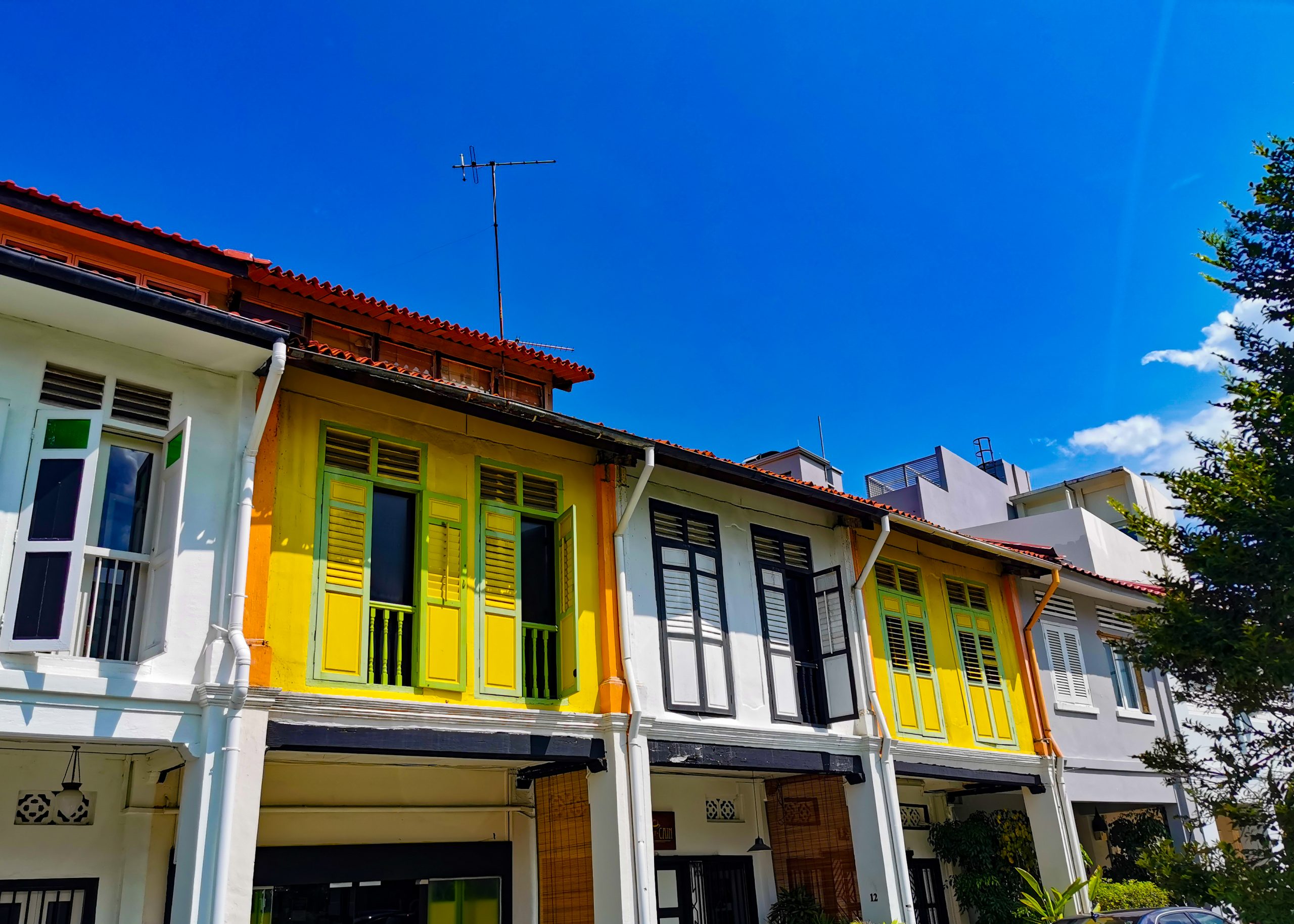 How to reach: The closest MRT stations is Paya Lebar. A short 15 minutes walk or you can catch a bus from the MRT towards the Joo Chiat Complex, though a google map would be handy to get down at the nearest bus stop.
Merlion Park: A evening stroll by the bay to admire the national icon of Singapore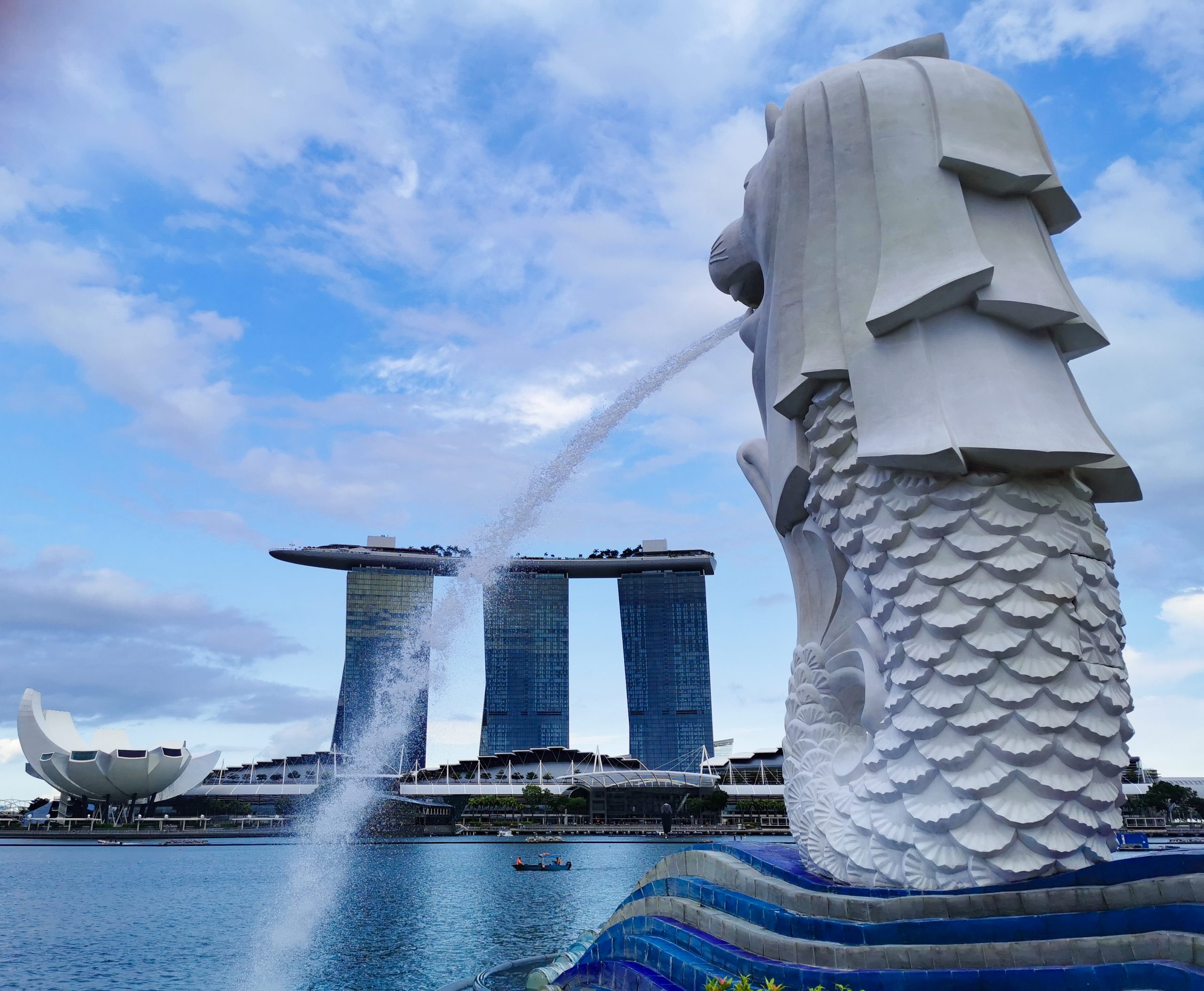 If there is one symbolic sculpture that instantly flashes our mind when we hear about Singapore, it is the official mascot – 'The Merlion', a mythical animal with the head of a lion and body of a fish. An icon that signifies the humble beginnings of the country as a fishing village and its original name 'Singapura' or 'lion city'. Though there are seven approved Merlion statues of different sizes across Singapore, the one that is situated right in front of the Fullerton hotel has become a major attraction for all tourists. The 28 feet white statue, spurting water from its mouth, overlooking the bay and the iconic Marina Bay Sands hotel is worth a visit. The area surrounding the park is also home to several other attractions beside many ritzy hotels, swanky restaurants, bars and expensive shopping plazas.

When we reached near the Merlion statue a little after 4 PM , it was not so crowded. We could spend some time enjoying the view and clicking some snaps. As the sun started to move towards the horizon the place started to swarm with tourists. So we scooted off to the Esplanade – Theatres on the Bay. Esplanade is not only an eye-catching performing arts center with a marvelous design of two conjoined spiky durian shaped dome structures that has a separate concert hall, theatre and outdoor performance area but also famous for several grand shows and events throughout the year, many of which are free. We were hoping to catch some ballet performances, but unfortunately that day there were some visual arts shows and workshops going on. Hence, we headed towards Singapore Flyer and Marina Bay Sands.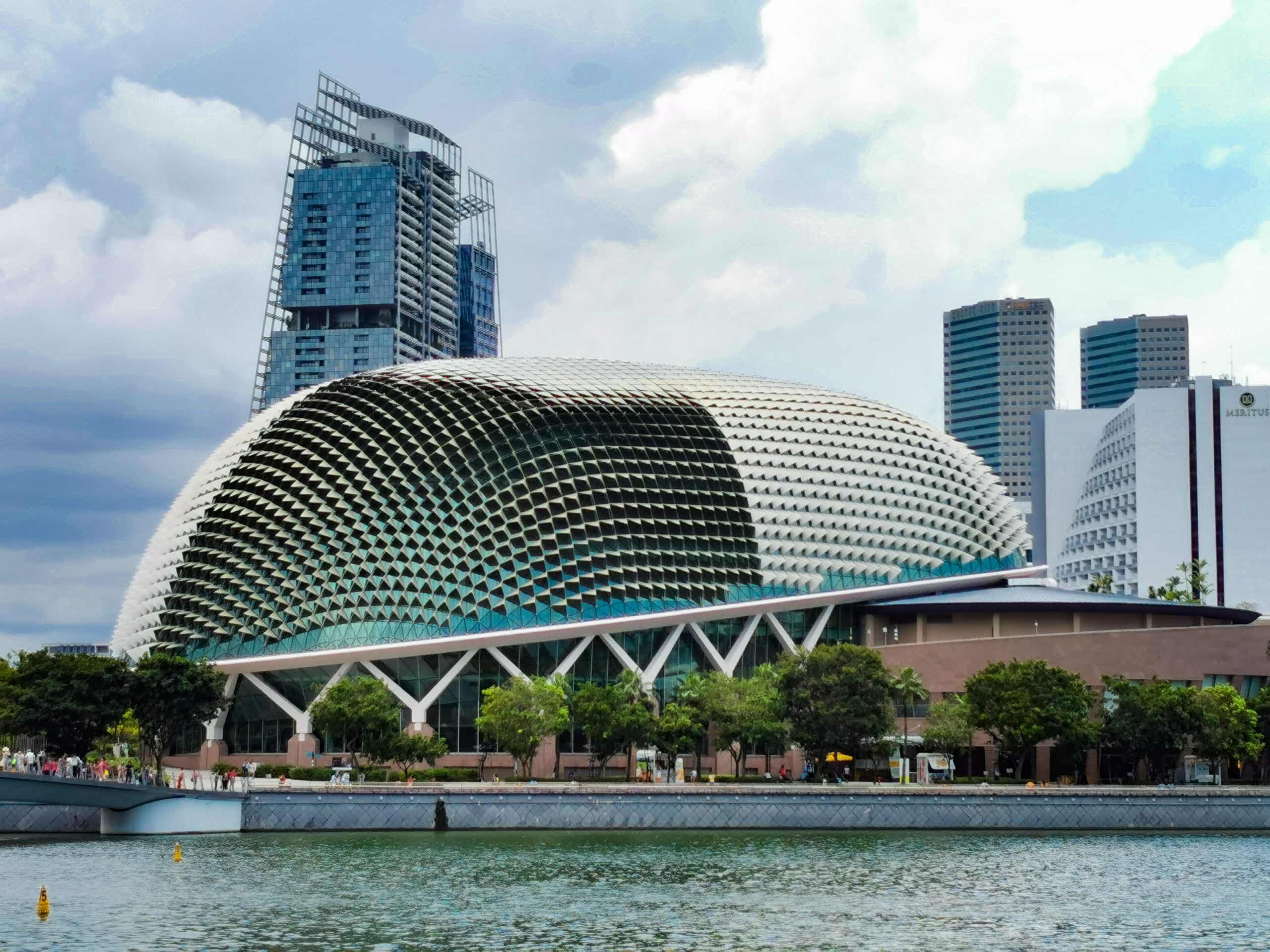 How to reach: From Paya lebar MRT take metro to Raffles Place MRT (East West line). Take exit H towards UOB Plaza/Six Battery Road and upon exit turn right to the Raffles Place jetty/Singapore river side. You can see the towers of Bank of China, MayBank, HSBC etc. to your right, another 100m ahead there will be The Fullerton Hotel/Boat Quay. From here there are three ways to reach Merlion statue.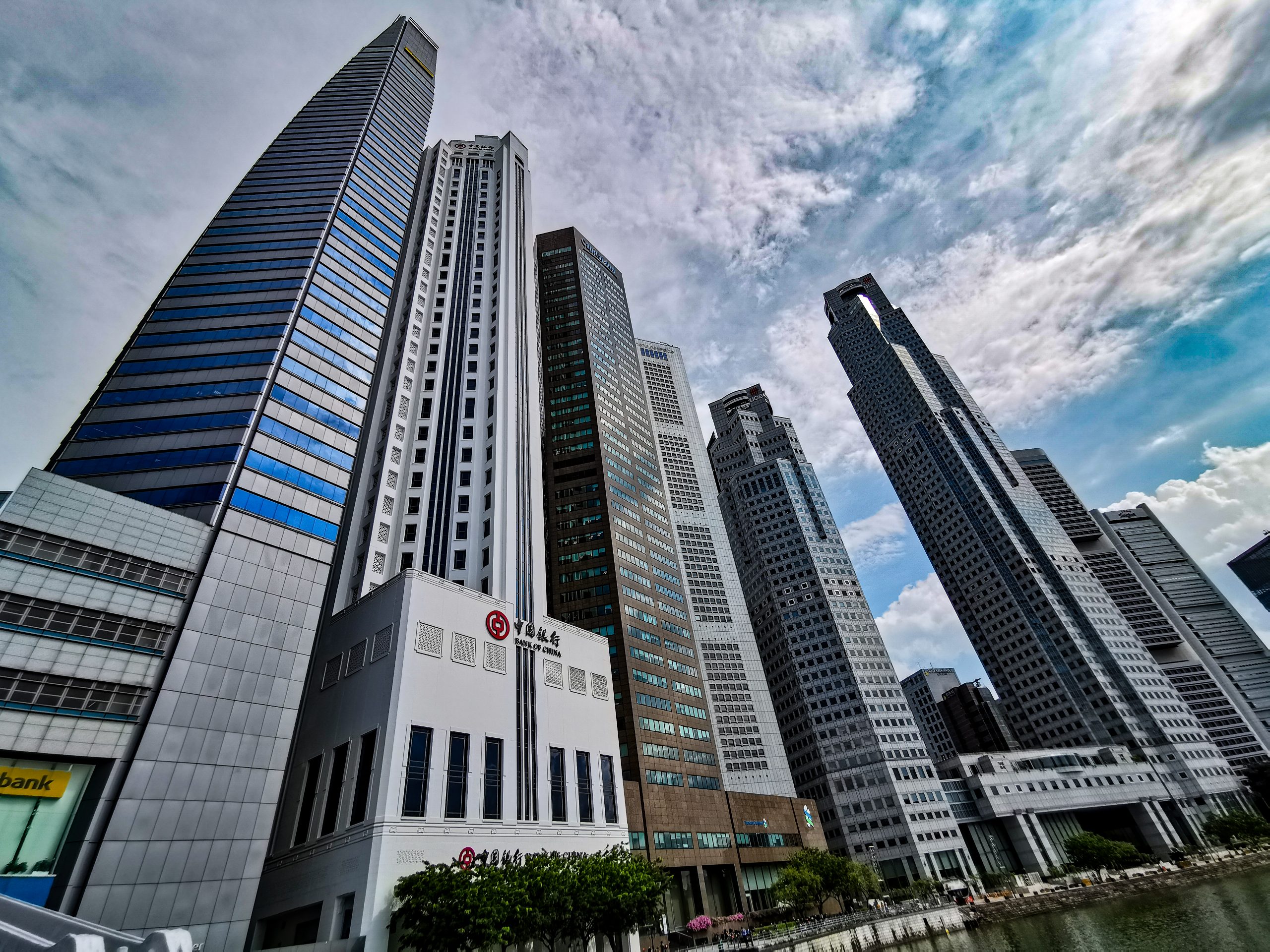 A walk through the lane between Fullerton Building and Maybank Tower (fullerton square), turn left towards Fullerton road, walk 200m and take the underpass or cross the road to reach Merlion park on right. |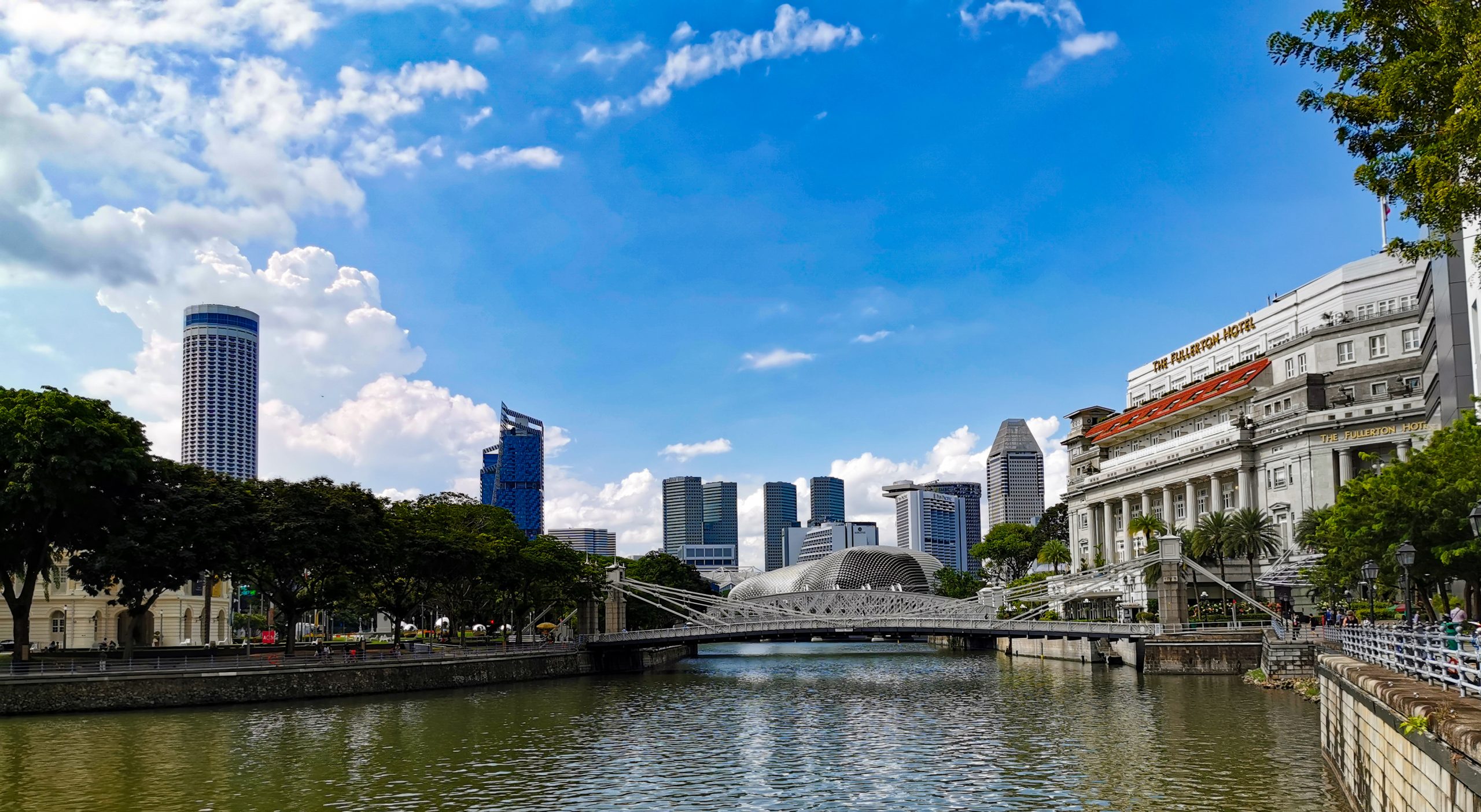 Secondly, by following a little longer trail you can cross the Cavenagh Bridge in Boat Quay, turn right and go through the circular tunnel near the Victoria theatre to Queen Elizabeth Walk. At the end of the walk, turn right and cross under the Esplanade bridge and on the other side you will be right in front of Esplanade building. Keep walking on the esplanade footbridge to reach the Merlion park. However, if you have more time in hand then right after crossing the Cavenagh Bridge you might want to explore the installations of 'Mirror Balls' in Empress Lawn, Raffles Statue. Also visit the Asian Civilizations Museum, The Arts House, Victoria Theatre. While crossing through Queen Elizabeth trail, sit by the steps beside river (from where you get a view of Marina Bay Sands and the tall skyscrapers of the financial hub.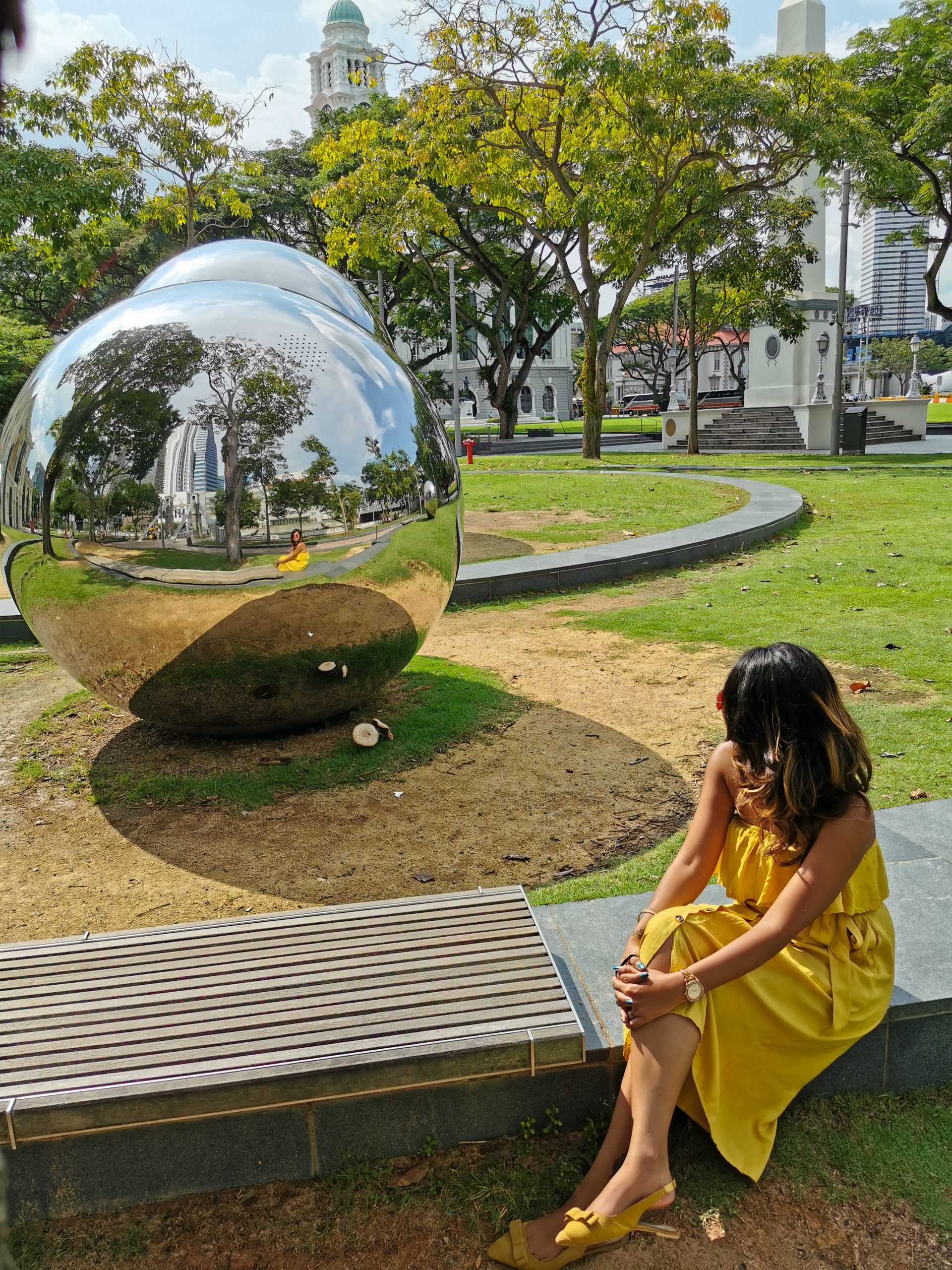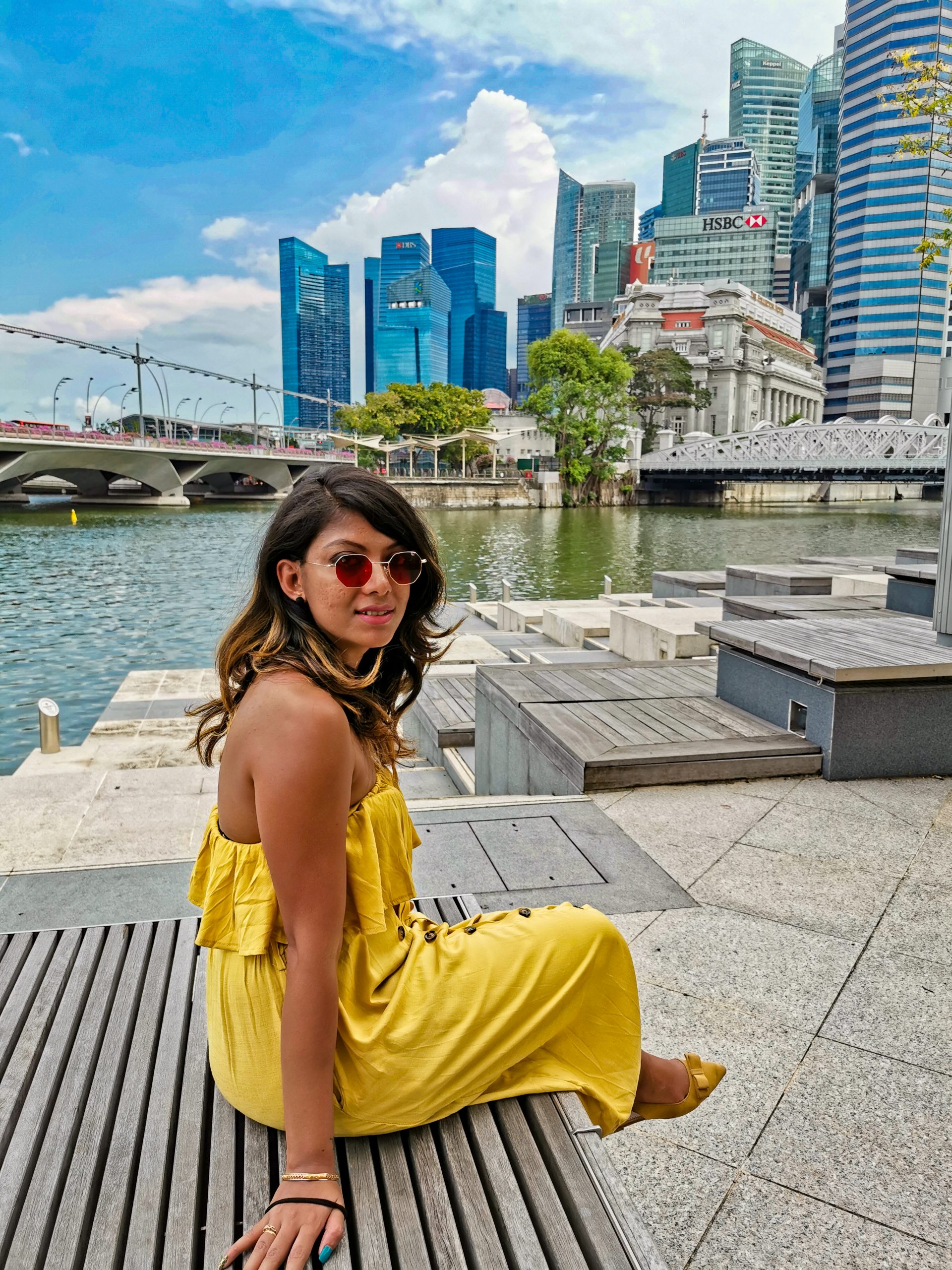 Alternately, instead of entering the tunnel just take the stairs beside it, turn right to walk pass the Anderson bridge ,cross the road to reach Merlion park.
Marina Bay Sands: Quintessential symbol of Luxury and awe-inspiring Architecture

There are luxury hotels and then there is 'Marina Bay Sands' , truly a feat of groundbreaking engineering and modern architecture. I still remember, years ago how I once got astonished seeing the glimpses of this marvel for the first time on TV for a Bollywood award show. That moment it looked like almost unreal and only thing that kept revolving in mind was the dream of being on the top of that surfboard shaped terrace and to take sight of the world beneath. This desire I once had got completely lost under the burden of commitments and responsibilities. It took almost 8 years for that dream to get fulfilled.
The moment we got to see the iconic hotel from the Merlion park, we couldn't help but agape at the sight of this wondrous piece of creation. We stood at the esplanade bridge for a while, fixing our gaze on the other side of the bay. It's only then the long forgotten dream resurfaced on my mind and I shared that fragment of memory with Gloriya. "So what are we waiting for?" she smilingly responded. (Initially our itinerary was to visit both Singapore Flyer and Marina Bay Sands on the same day due to the close proximity and in order to save time. But after reaching Singapore Flyer complex, at the ticket counter we were informed that due to bad weather condition the ride has been cancelled even though usually the operational hours are from daily 8.30 am–10.30 pm. So we were left with no other choice but going there the next day).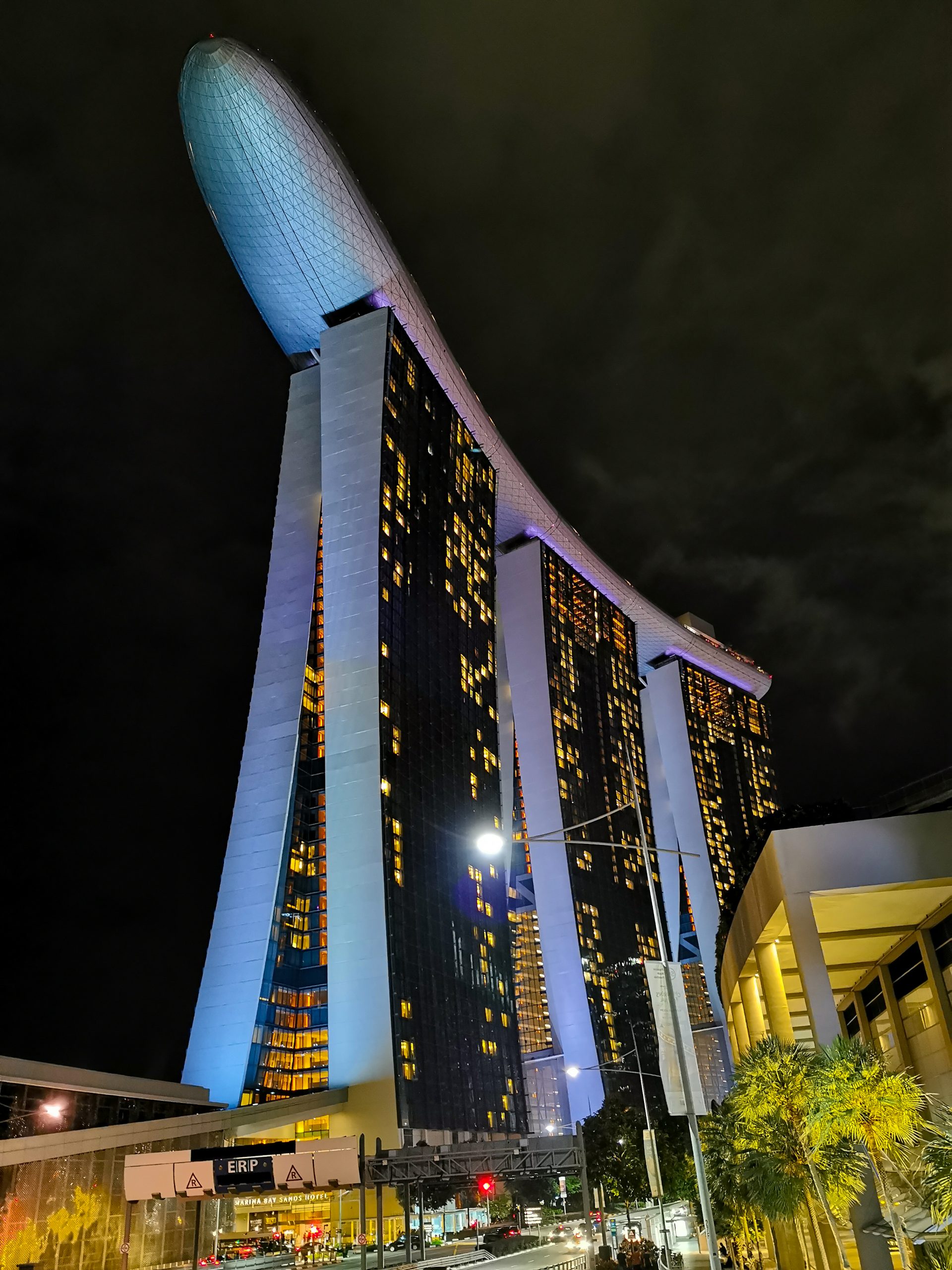 MBS is not just an integrated resort and most prominent landmark in Singapore, but also the numbers and facts associated with it are mind-boggling. With three individual towers measuring 57 storey high, crowned by a 340-meter-long and 1 hectare boat shaped terrace/sky park (that has World's largest elevated infinity pool and a observation deck), the MBS complex houses hotel with 2500+ rooms, convention-exhibition centre, world's largest atrium casino, a high-end mall with luxury brands and unique stores, floating crystal pavilion, a museum, two theaters, several celebrity chef restaurants, rooftop cafes, food court and many other attractions. Definitely with all these glamour and grandeur, the stay at MBS comes with a hefty price tag/comes at a price. So even if you are not planning a stay at the hotel there are innumerable activities that will make you run out of time.
A few to be mentioned-
Visit the 'ArtScience Museum' that combines art, science, culture and technology.

View of ArtScience Museum from Helix bridge

Experience the creativity of Digital Light Canvas and dazzling crystals light on the level B2

Take a leisurely Sampan ride through the canals at level B2 of 'The Shoppes at Marina Bay Sands' while watching the 'Rain Oculus' that collects rain water to fill the artificial canal.
If you have the budget then shop from any of the international and luxury retail brand outlets, choose from a range of celebrity chef restaurants to have your lunch or dine at any of the fine restaurants.
Don't miss to get to the Skypark at the 57th floor to get an unobstructed view of the cityscape on one side and the bay area on the other. For a ticket price of 23 SGD you can enter the observation deck to enjoy the panoramic view or for the same price go to Cé La Vi and turn it to a refreshing drink/snack while experiencing the exact view. We went with the later and it turned out to be one of the best experiences on our trip.

Nightscape as seen from top of MBS

If you are visiting the Marina bay area during the late evening then try to see the award-winning 'Spectra-A light and water show'. A 15 minute extravagant and magical light and sound show in four-part story about Singapore's journey projected over the waterfront through fluorescent laser beams (shooting across from terrace of the Marina Bay Sands), dancing fountains, smoke and mist effects along with symphonic music. The show is totally free and can be observed from event plaza (2 bayfront avenue) and a number of other viewpoints around the bay. Sunday to Thursday show is held at 8 and 9 pm while Friday and Saturday three shows are held at 8, 9 and 10 pm. We could only catch a glimpse of it for a couple of minutes.


Our experience: Due to time constraint we could explore only a little bit among all the things, so directly went to CÉ LA VI. The Sun was yet to disappear and that is what we exactly wanted, best of both daylight and night. We exchanged our cover charge of SGD 56 to avail couple of local beers and some snacks at the open air SkyBar and picked a table with a clear view of the city. The observation deck area though looked a bit much congested with people, we kind of felt relieved to have sat there with drinks in our hands. Soon we got lost in conversation, didn't realize when the thousands of bright city lights took over golden rays of the setting Sun. And in front of our eyes Singapore unfolded a different side of it, which was absolutely captivating in every sense. Beers turned into cocktails, from skybar shifted to infinity poolside lounge, topics of conversation kept changing, but we just didn't feel like leaving. Finally 5 hours later we called it a night and every penny spent was worth the experience.
Note: The infinity pool on the rooftop is the highlight of the sky park, which gives the impression of being an oasis in the sky. Unfortunately for safety reasons it is only accessible by the guests staying at the hotel. Even if you don't get to dip into the water and get to the edge of this breathtakingly beautiful instagrammable pool, the next best thing is CÉ LA VI Sky lounge.


How to reach: Located at 10 Bayfront Avenue , MBS can be reached by Bayfront Avenue or Sheares Avenue if you are travelling by taxi. Closest MRT is Bayfront which is less than 250 meters away from the hotel . Use Exit C & D which connects to The Shoppes at Marina Bay Sands. There are clear signs everywhere to guide you. Also lot of buses connect to the hotel. More details can be found below.
https://www.marinabaysands.com/company-information/directions-to-marina-bay-sands.html
If you are around the bay area exploring other attractions like Merlion, Singapore Flyer or Gardens By The Bay then you can walk up to the hotel. If you are near Esplanade building walk towards The Float@ Marina Bay which is the world's largest floating stage located on the waters of the Marina Reservoir. Just at the end of the stadium take the stairs on your left to climb the Helix bridge used by pedestrians. There are three viewing decks on the bridge from where you can take a look at the Merlion park and the corporate skyscrapers. At the end of the helix bridge you can walk straight to the shoppes at MBS to see Digital Light Canvas and to explore many other stores and options, or climb down the stairs on the right side to visit ArtScience museum. To visit MBS take the stairs to your left and turn right towards Bayfront Avenue (alternately after getting down the stairs if you follow the pavement straight ahead, take the underpass then you will reach Gardens by the Bay), a little walk ahead the hotel tower will be on your left across the road. If you are walking down from the Flyer then exit on the Promenade jetty side, keeping the bay channel on your left keep walking on the jogging/cycling track till the Helix bridge and reach MBS, which is around 800 mts of walk.
PS: Merlion Park, Esplanade, Marina Bay Sands, Singapore Flyer and Gardens by the Bay; all of these attractions are within close proximity to each other. So, if you don't have too many days in your hands, then all these can be visited in one day although it would be a little hurried.

Day 2

Spiral staircase at Fort Canning Park: In quest of an Instagramworthy spot

Fort Canning Park might be on the list for many of the tourists visiting Singapore, especially those who are keen for history and nature. Fort Canning Park – an beautiful hilltop landmark that has witnessed many of Singapore's historical milestones is certainly worthy of a visit. We had planned to discover a unique, almost hidden staircase that has become an Instagram hit. Gloriya had stumbled upon a picture of this place on someone's Instagram feed long before we were to plan Singapore trip. Since then it was on our wish list. Before our trip we didn't know what this spot was exactly called except the fact that it was close to Fort Canning Park. We reached there around 9 AM, to our wonder it didn't take us long to locate the staircase. It was indeed a very unusual picturesque spiral staircase, connected to couple of tunnel shape pedestrian walkways. The the top of cylindrical space was shadowed by yellow and green leaves of a giant tree and the blue sky peeping out through it's branches. The staircase spiraled up through surrounding greyish green stone brick walls, a simple blend of nature and human creation, the place certainly had its own vibes. Seeing the presence of few tourists, we realized we were not the only ones in quest of such off beat attractions. We waited for our turn to click as many pictures as possible before more tourists started pouring in. The place has now become a famous spot for shooting pre-wedding photos.
How to reach: Easiest way to reach here is from Dhoby Ghaut MRT. Come out if the Dhoby ghaut MRT through Exit B towards Penang Road. Cross the street carefully and reach the other side where Park Mall once stood, now a new construction is in place for massive retail and office space. Take the left and keep walking through the makeshift footpath for 100 meters, take the slope with railings that have sign for fort canning park. Enter the tunnel walkway and at the end of it you will be in the enclosed spiral staircase.

Singapore Botanic Gardens: A sprawling tropical garden with UNESCO heritage site status

Singapore Botanical Garden

This is the only tropical botanic garden that was awarded UNESCO World heritage site and we could see the reason when we reached there. Spreading over a vast area, divided in different zones and with three lakes, this garden is certainly a must visit for all nature lovers. The botanic gardens itself remain open from morning 5 till midnight however a few of the main attractions within like National Orchid Garden (8.30 am – 7 pm daily), SBG Heritage Museum (9 am – 6 pm daily), Jacob Ballas Children's Garden (Tuesday to Sunday, 8 am – 7 pm) has different opening hours.



A black Swan near the Swan lake at Botanical garden

There are several entrances and many other pleasant and attractive gardens throughout the area. A few of which are Bonsai Garden with dwarf trees, Sun Garden with succulents and other plants of arid regions near Tanglin Entrance, a small tropical rainforest with 300+ species of tress, Healing Garden with 400 varieties of medical plants, Fragrant Garden with plants that blooms flowers emitting fragrances near Nassim Entrance, Ginger Garden and Learning Forest near Tyersall Gallop Entrance, Eco Garden, Trellis garden near Bukit Timah Entrance. The Botanic Gardens has three beautiful lakes, namely Symphony Lake, Eco-Lake and Swan Lake. We loved watching the pair of black swans and the little turtles by the swan lake.

Except the 5 SGD entrance fees (which doesn't seem much seeing the world's largest orchid display) all these gardens can be visited without any fee. Easily you can spend a couple of hours exploring this huge tropical garden but be prepared to face the scorching Sun if you are visiting in the day time.


How to reach: Keeping in mind that there are several entrance gates, Bukit Timah Gate near Trellis Garden is the closest and easiest entrance if you are travelling by MRT as it is just few meters away after you exit Botanic Gardens MRT station. Also there's a bus stop at Bukit Timah Road (Bukit Timah Gate) or Dunearn Road (opp Bukit Timah Gate). 48, 66, 151, 153, 154, 156, 170, 170A 171, 186 are the bus numbers that stops here.
Tanglin gate near junction of Holland Road and Cluny Road is also close to public transports. Bus no 7, 75, 77, 105, 106, 123, 174, 174e, NR8 stops opposite Tanglin gate and if you are driving then you can take Nassim gate and Tyersall gate that have car parks.

Chinatown: Amalgamation of history, tradition, religion, great street food, shopping and lot more

Pagoda House at Chinatown

Chinatown in Singapore is not just a place for great street food or shopping alone like other Chinatowns in the world, but it has everything to fall in love with. Certainly there are a lot to discover in this place that you will need more than couple of hours to explore. Colorful buildings with souvenir and street food shops on the either side of the lantern decorated narrow busy streets, only Chinatown in the world with historic places of worship for Buddhist, Hindu and Muslim tradition, trendy bars & restaurants and juice shops alongside medicinal halls – Chinatown of Singapore is fascinating in every sense.

The cheapest Michelin star meal

We made a stop there for our lunch. Now choosing from so many options seemed like a daunting task especially when you get the world's cheapest Michelin star meal right here in Chinatown. First we decided to go to 'Liao Fan Hong Kong Soya Sauce Chicken Rice & Noodle' -a famous hawker stall with One Michelin star status. It is no secret that price of a meal in a Michelin awarded restaurant can be exorbitant and Singapore has many such places. However, if you can have one such meal for just SGD 5 (3.6 USD), then it's an experience in itself. For around 12 SGD we ordered a Roasted pork rice, Soya sauce chicken noodles and a bottle of water. Tender, juicy chicken, thin noodles with with blanched veggies , soya sauce gravy and white rice with roasted, spicy pork, bean curry was just the meal we needed to sate our hunger after. It tasted so good that we wanted to order more but then we decided to try some other stuffs around the street food shops.
Without much time in hand we quickly roamed around the streets to do a bit of shopping. If you have time then visit the Chinatown Heritage Centre, Buddha Tooth Relic Temple, Sri Mariamman Temple, Masjid Jamae. We visited the Maxwell Food centre to taste some fresh handmade steam dumplings (4 SGD) from Special Shanghai Tim-Sum, packed some Chicken Rice (3.5 SGD) from famous Michelin guide reviewed Tian Tian Chicken Rice and chicken chops from Tasty Barbecue for our late night cravings, both of which were super delicious. With such tasty and a varieties of delicacies at a surprising low price, Maxwell Food Centre should be on top of your list if you are a foodie. You can enjoy a hearty meal in less than 6 to 7 SGD, which is impressive seeing the popularity of the area.
How to reach: Chinatown Station on the North-East and Downtown MRT line is the closest and most efficient way to connect to the neighborhood of Chinatown. Also easy to reach here from the other major stations of the same lines (Expo, Promenade, Little India, Dhoby Ghaut, Clarke Quay, Raffles Place or Marina South Pier). Buses 12E, 143, 147E passes through here.

Singapore Flyer: More than an observation wheel, an incomparable view of mesmerizing cityscape

Singapore Flyer seen from GBB

After our filling lunch we were finding it hard to walk yet our spirit and excitement was not diminished as lot of places were yet to be covered. We went straight to the one place that we had missed to explore the previous day-Singapore Flyer. We had not been to any observation wheel until then. The closest we could relate to was being on a Ferris wheel in the amusement parks, though this one looked gigantic. Almost at a height of 42 storeys and 165 meters above the ground this was nothing like we ever experienced. This was the tallest observation wheel in the World until March 2014, later only to be surpassed by the High Roller, of Las Vegas, US (167.6 meters).

The flyer has 28 fully air-conditioned glass capsules, each of those can accommodate 28 passengers. Step into any, for a journey that lasts 30-minute and one rotation. Standard tickets are priced at 33 S$ for Adults (S$ 21 and S$ 24 for children and seniors respectively), though there are upgrade packages for a much higher price.
The Sling flight or Premium Champagne Flight comes with express boarding, a glass of cocktail/champagne and themed capsule/assortment of chocolates costs S$69 and S$79 respectively for adults. Whereas Sky dining package for a four course dinner per couple starts from S$ 328.90 with 1 hour flight time.


Shot taken from the observation wheel of Singapore Flyer

Note: with all these higher prices guests are still placed in a shared capsule, not private one. Also upgraded flights are operated on fixed hours.

The previous day's disappointment turned to our favor because when we finally stepped into the capsule and the glass door closed behind our back, we realized it was only two of us in the entire capsule. This was a fortuitous moment and we were on cloud nine. As the capsule started rotating we watched intently, feasting our eyes with the 360˚scenic cityscape, iconic and historical structures, ships sailing in the ocean to some far away islands. We were in total awe and could hardly hear to any of the fun facts/information shared through the in-flight audio about Singapore history, culture, visible attractions.
The experience was elating and unlike anything else so far. This made our Singapore trip a memorable one.

If you want to take pictures of both daylight and of nightscape then your best chance would be boarding by 6:45 PM or so, soon after which city lights starts to appear.
Beside the flight there are a few activities (like getting onto a hoverboard e-scooters or e-bicycles and riding to the close-by attractions, XD Theater, Flight simulator) to enjoy, Singapore Flyer Gift shop to buy souvenirs and gifts, several restaurants and food joints to satisfy your hunger.

How to reach: If in Merlion park or around Marina Bay Sands area then one can easily walk till the Singapore Flyer. The nearest MRT station is Promenade (that connects Downtown and Circle line) from where its a 10 minutes walk. Bus 106, 97E stops nearby to Flyer.


Gardens by the bay : A paradise like sanctuary where wonder blooms

An area spanning 250 acres that boasts of 1.5 million plants, enormous seashell-shaped glass covered greenhouses, futuristic artificial supertree structures, several themed indoor and outdoor landscape gardens by the Marina reservoir; all of which magically lights up at night gives an idea why Gardens by the bay is the no.1 attraction in Singapore. GBB is what elevates the modern Singapore's vision to become a "City in a Garden". If you have time to visit only one attraction in Singapore, then this should be it.
A national garden and premier horticultural attraction with remarkable environmentally-friendly structures, GBB, consists of three distinctive waterfront gardens – Bay South Garden (in Marina South), Bay East Garden (in Marina East) and Bay Central Garden (in Downtown Core and Kallang).
Bay South Garden is the largest and houses all the major attractions. With three indoor conservatories, Supertree Grove, Children garden and several other outdoor gardens, you will need a lot of time to explore the garden to it's entirety.


Flower Dome: This is the largest of the three cool conservatories and also holds the Guinness World record of largest greenhouse. With flowers and plants from 5 continents (like African Baobabs and Fynbos, tone Pine olives or Date Palms of Mediterranean, Chilean Puya and Monkey Puzzle trees from Americas, water-storing desert plants etc.) this dome will seriously make your jaw drop. A walk through these groves of trees will make you feel lost amidst nature. This dome has cool-dry climate like in the Mediterranean.

Cloud Forest: With a smaller but higher structure than Flower dome, it replicates cool-moist tropical mountain region climate of South-East Asia, Middle- and South America. The seven-storey high "Cloud Mountain" covered in lush diverse vegetation, flowers and comprised of many different levels with themes such as Crystal mountain, Lost world, Cavern, Cloud walk, Treetop walk can be ascended by an elevator to view the misty surreal man-made cloud forest around. Also the tall gushing indoor waterfall from atop the cloud mountain is truly a sight to behold.

Floral Fantasy: The third of the indoor conservatories and new addition to GBB attractions, the Floral Fantasy is an eye-catching combination of vibrant flowering plants, intricate designs and technology that is sure to grip your attention and make you wonder. Although being much smaller in size than other two conservatories, it is simply wondrous. Divided into a few zones – Dance, Float, Waltz and Drift. We loved the hanging orchid chandeliers, the dancing floral balls suspended from the ceiling moving in an undulating manner, the rainbow tapestry with thousands of fully bloomed flowers of all colors hanging upside-down at entrance and the unique Poison Dart Frog Vivarium.

Floral Fantasy

Note: First two conservatories are priced at a standard rate of SGD 28 while the Floral fantasy at SGD 20. However, a bundle offer can be purchased for all three of the above attractions with unlimited shuttle ride service for SGD 46. The opening hours for all are 9.00 am – 9.00 pm daily with last admission at 8.00 pm. If you plan to buy the bundle ticket then ensure to have at least an hour for each attraction to explore fully. As we got into GBB a bit late, we could only view the the Floral Fantasy satisfactorily while literally had to run through the Flower Dome and Cloud Forest. Also evening is the rush hour, so it's advisable to purchase the tickets online in advance to avoid huge crowd. At times some of the main attractions may remain closed due to maintenance work, so do checkout the closure information at official website before planning your visit at GBB and to avoid any disappointment. https://www.gardensbythebay.com.sg/en/whats-on/announcements/closure-dates.html


Supertree Grove & OCBC Skyway: Supertrees are enormous tree-shaped or more like mushroom-shaped structures (some of which are as tall as 16 -storey) that are covered in hundreds of species and varieties of bromeliads, orchids, ferns, tropical flowering climbers to create a vertical environmentally sustainable garden. The structures are visible from many parts of the city but when you see up close, these looks straight out of a futuristic sci-fi movie. Entry to the Supertrees grove is free however you need to pay SGD 8 should you wish to wander through the 22-metre high OCBC walkway entwining amidst the trees. The grove is open from 5.00 am – 2.00 am daily while skyway can be accessed from 9.00 am – 9.00 pm daily (Last ticket sale and admission: 8.00 pm). To our dismay, the Skywalk was shut down due to bad weather conditions.
Also the enchanting audio visual/light and sound show 'Garden Rhapsody' that takes place every night at 7.45 pm and 8.45 pm in the grove is one of a kind that will surely transport you to a fairy tale like imaginary land. Don't miss this.
Among other activities you can tour the outdoor gardens like Serene garden, Art Sculptures garden, Dragonfly and Kingfisher lake. Choose to dine in any of the upscale garden restaurants like Pollen, Majestic or Satay by the Bay or simply buy yourself a delicious meal from any of the assembled stalls at Supertree Food Hall.
How to reach: Closest MRT station is Bayfront. Alight at the station and take exit B to follow the underground linkway. Cross the Dragonfly Bridge or Meadow Bridge into Gardens by the Bay.
From Helix bridge (near the Art Science musuem) take left to follow the footpath which goes under the East Coast Parkway (ECP), that will lead you directly into Bay South Garden along the waterfront. If you are at the Marina Bay Sands hotel/mall then use the Marina Bay Underpass, cross dragonfly bridge to enter the garden.
The 79 acres Bay East Garden is bit far from the Bay South Garden but can be reached by foot. It's a wide open green space with landscape gardens, trees and with a view of the iconic city that serves a community space for some family picnic or some strolling around. The garden is to developed more in future. The Bay Central Garden will act as a link between Bay South and Bay East Gardens.
Clarke Quay/Boat Quay: A Nightlife extravaganza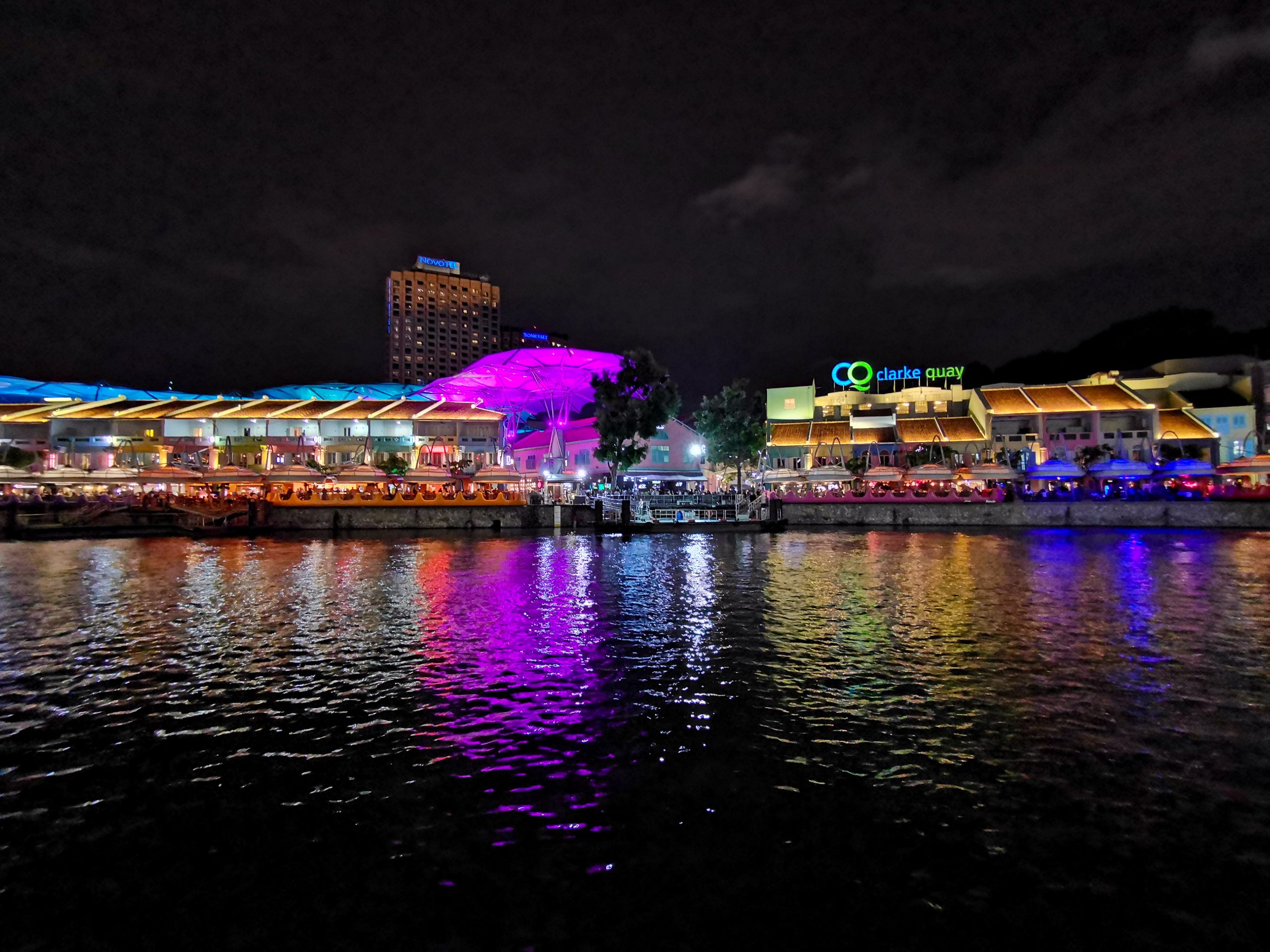 After a whole day of walking and exploring we still had some energy left within us, so decided to go to Clarke Quay for dinner. The Boat Quay, Robertson Quay and Clarke Quay together makes the neighborhood of Quay. Singapore's nightlife offers diverse options but one place that you can certainly look forward to spend some relaxed time after a restless day is here. This happening neighborhood along the Singapore river turns into a popular hotspot after sunset for partying and entertainment. Lined with restaurants, bars and dance clubs throw live music and dance performances by local artists and with the buzzing of all the tourists the scene turns to a glitzy affair.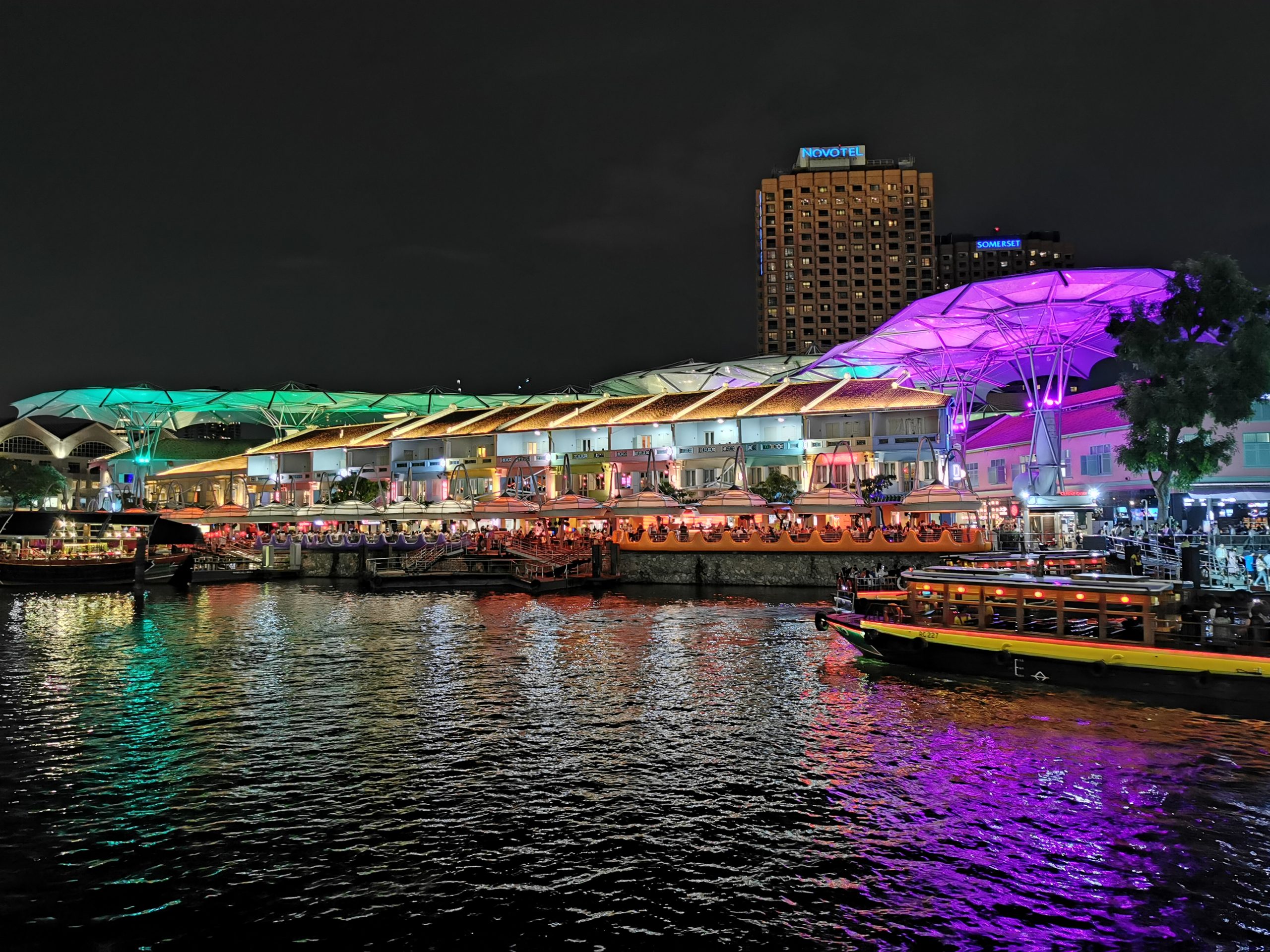 We sat outside Cuba Libre Café & Bar to enjoy some booze while grooving to the dance numbers by the local dancers in feet tapping Latin music. We were seeing a complete different side of the city-a lively, fun and happy hour moment. Finally finished our dinner at famous Japanese restaurant Ramen Keisuke Lobster King with some delicious Lobster broth ramen, fried rice and deep fried chicken, took a taxi to our hotel. It was past midnight.
How to reach: From Clarke Quay MRT or Fort Canning Station its a 5 minutes walk to reach the center of Quay.
Day 3:
Little India: Back to the origins to start the day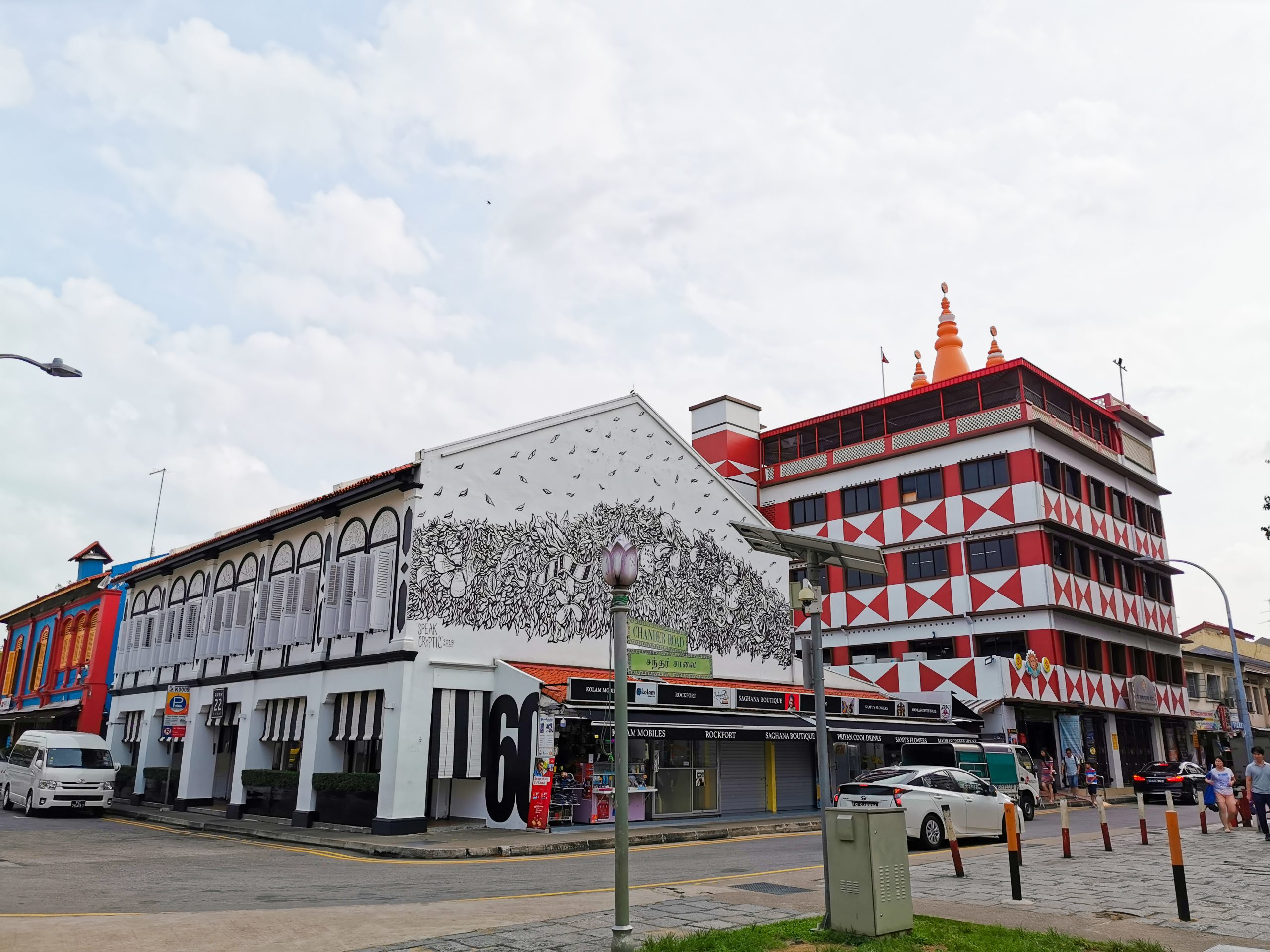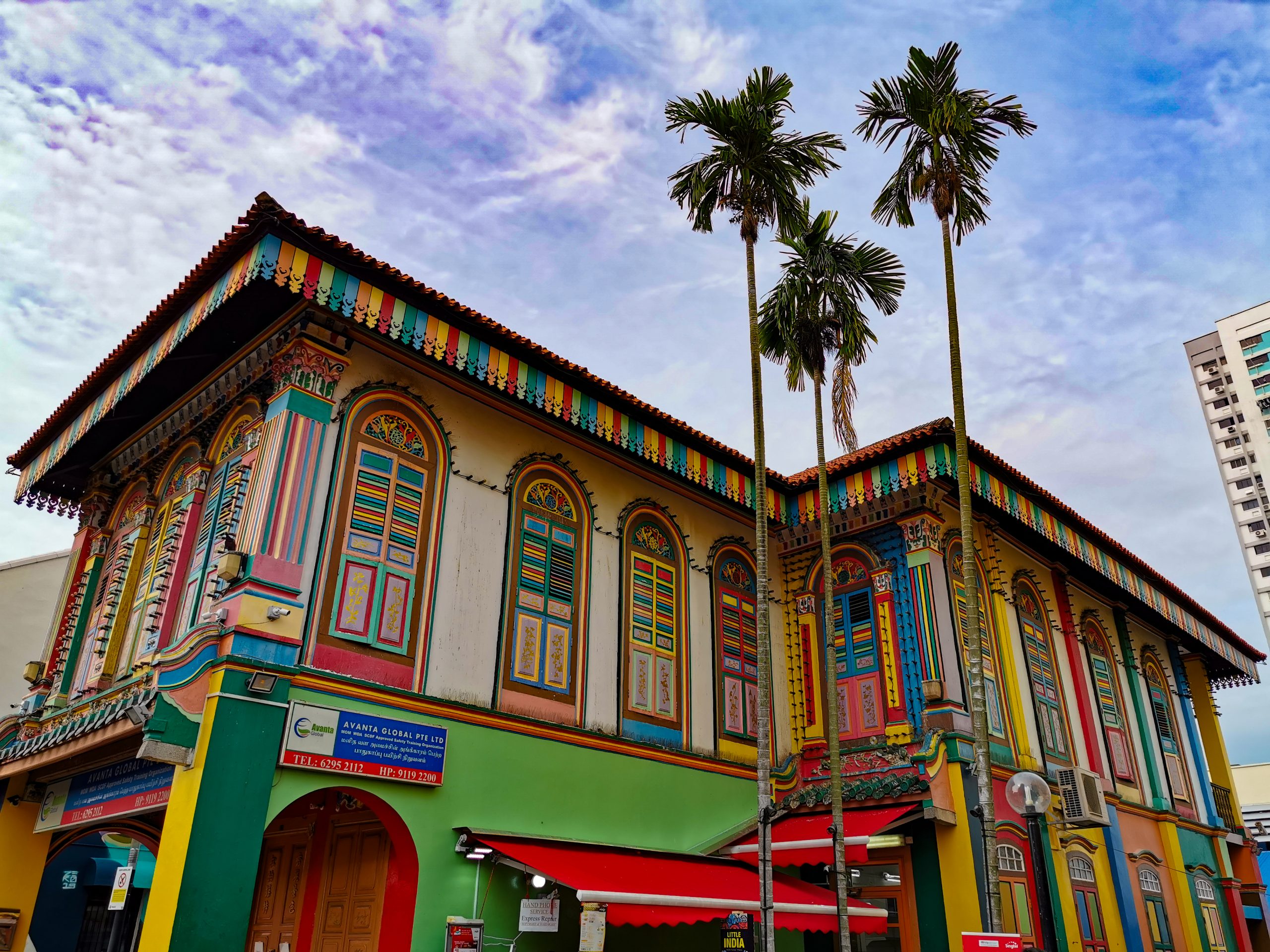 Not even 3 days away from homeland and we started craving for some authentic Indian food. And what better place than Little India to find some. So on our third morning in Singapore we hopped on to a metro to reach Little India. The moment you set your foot outside the MRT station and start walking towards the neighborhood, it's like all of a sudden you have been transported to the lanes of an Southern Indian city with multi-coloured shophouses, century-old Dravidian architecture style temples with brightly painted sculptures of divine and demonic figures, row of small roadside vendors selling fresh fruits and vegetables, numerous Indian eateries serving various regional delicacies. We were already tempted by the spicy aromas coming from the fresh preparations of a nearby food joint. It was little early in the morning, restaurants were yet to open, so without any delay we entered a small North Indian joint right under the Delhi6 restaurant. We had a delicious meal with some roti prata- a Indian influenced flatbread, Thosai (or Dosa), kebabs, spicy chicken curry and masala tea. Agreed, it was a bit heavy for breakfast standards but we had to fill our stomach for the rest of the day.
We roamed the streets to see around. There are quite a few places in the neighborhood like the Sri Veeramakaliamman Temple and Sri Srinivasa Perumal Temple of Hindu tradition, Abdul Gafoor Mosque that dates back to 1859, Leong San See Temple, House of Tan Teng Niah-a rainbow coloured 2-storey last surviving Chinese villa in the Little India community, Tekka market-a hawker centre that sells low priced street food and household goods, religious stuffs, Mustafa Centre – a 24 hour shopping plaza that offers designer products, Jewelry, electronics, fabrics, souvenirs, perfumes, grocery items at competitive prices. Also for food lovers if you would like taste some lip-smacking Indian food from varied cuisines then places like Delhi 6, Mustard, Jaggi's Northern Indian Cuisine, Khansama, Gokul Vegetarian Restaurant, Indian Express and many others are lined together beside the Race course road.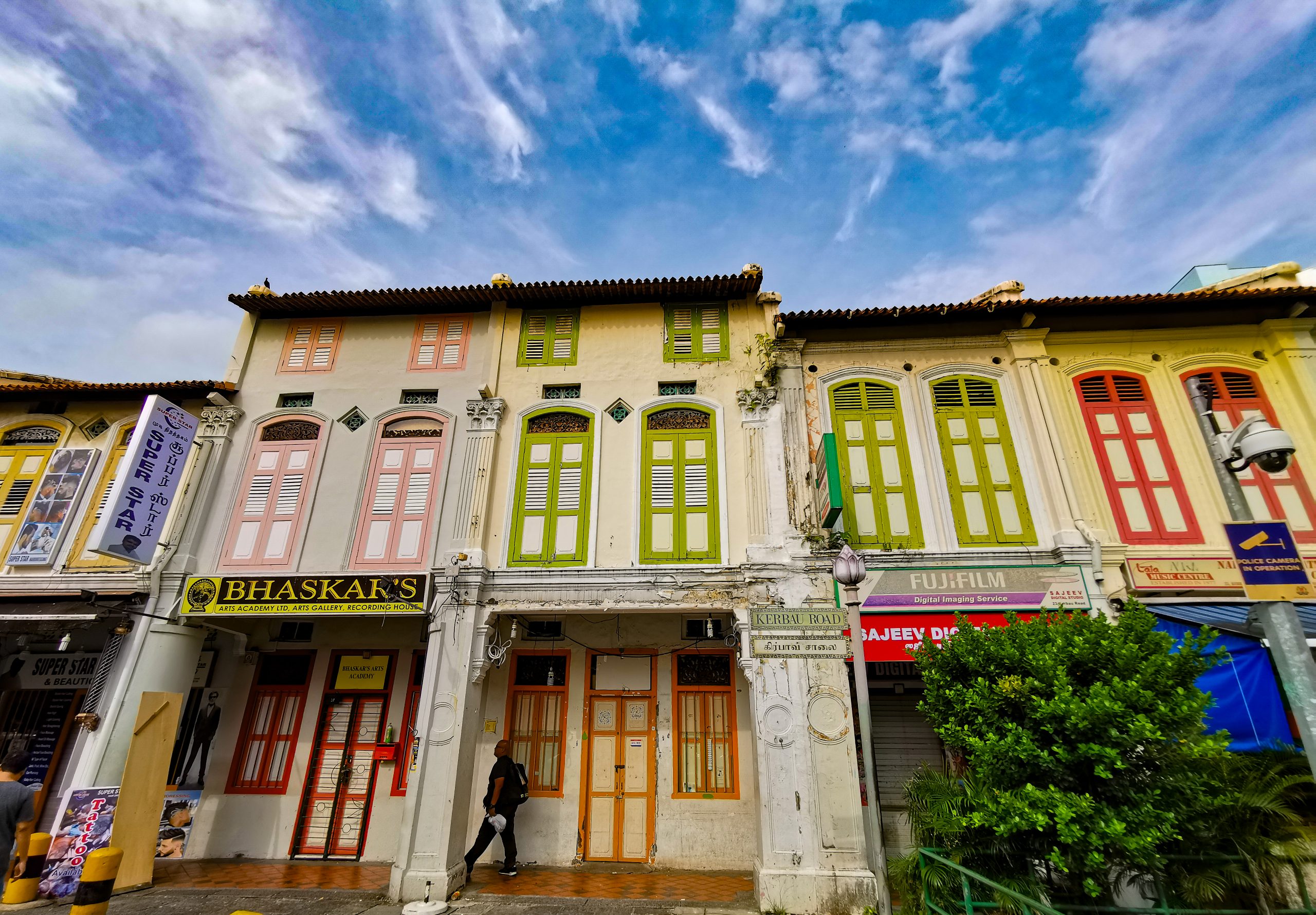 How to Reach: Little India MRT station is stone's throw away from the locality. Also easily walkable from Farrer Park or Rochor MRT stations. Take Exit E on Little India station. Upon exit to Race course road, turn right and you will see the vibrant buildings of Little India. Conveniently located in a prime district and can be reached through buses 23, 48, 56, 57, 64, 65, 66, 131, 139, 147, 166, 170
Punggol Waterway Park – The less explored path for a great start or just the place to unwind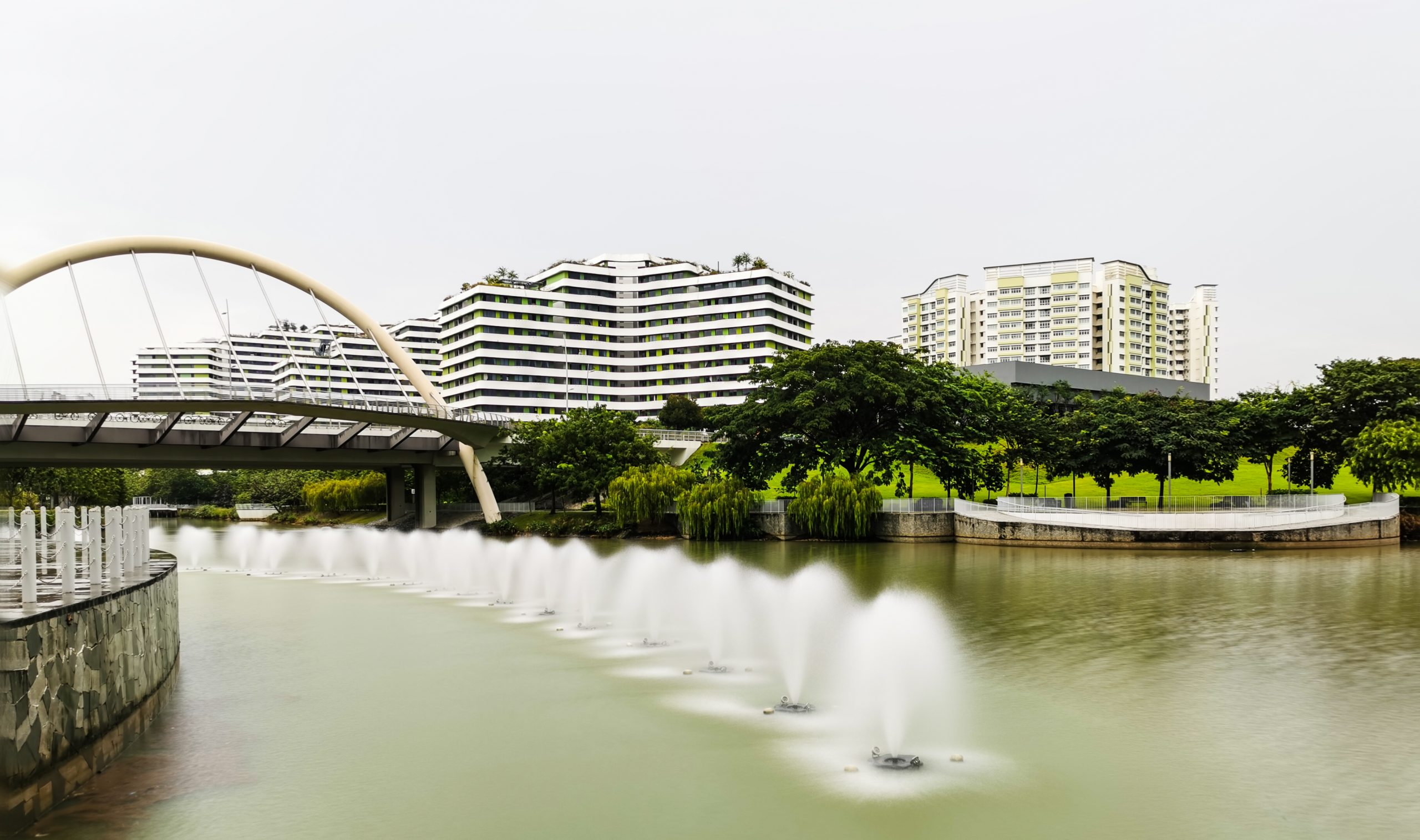 While planning for the trip, we were searching for some offbeat places within Singapore that wouldn't be bustling with tourists. Some places where we could connect to the city and feel it's vibes from a different perspective. Two such places that made to the list of our prospective itinerary was Macritchie Treetop Walk and Punggol Waterway Park. First one is a hike through a nature reserve while the second one with a trail among a urban township developed beside a man-made canal.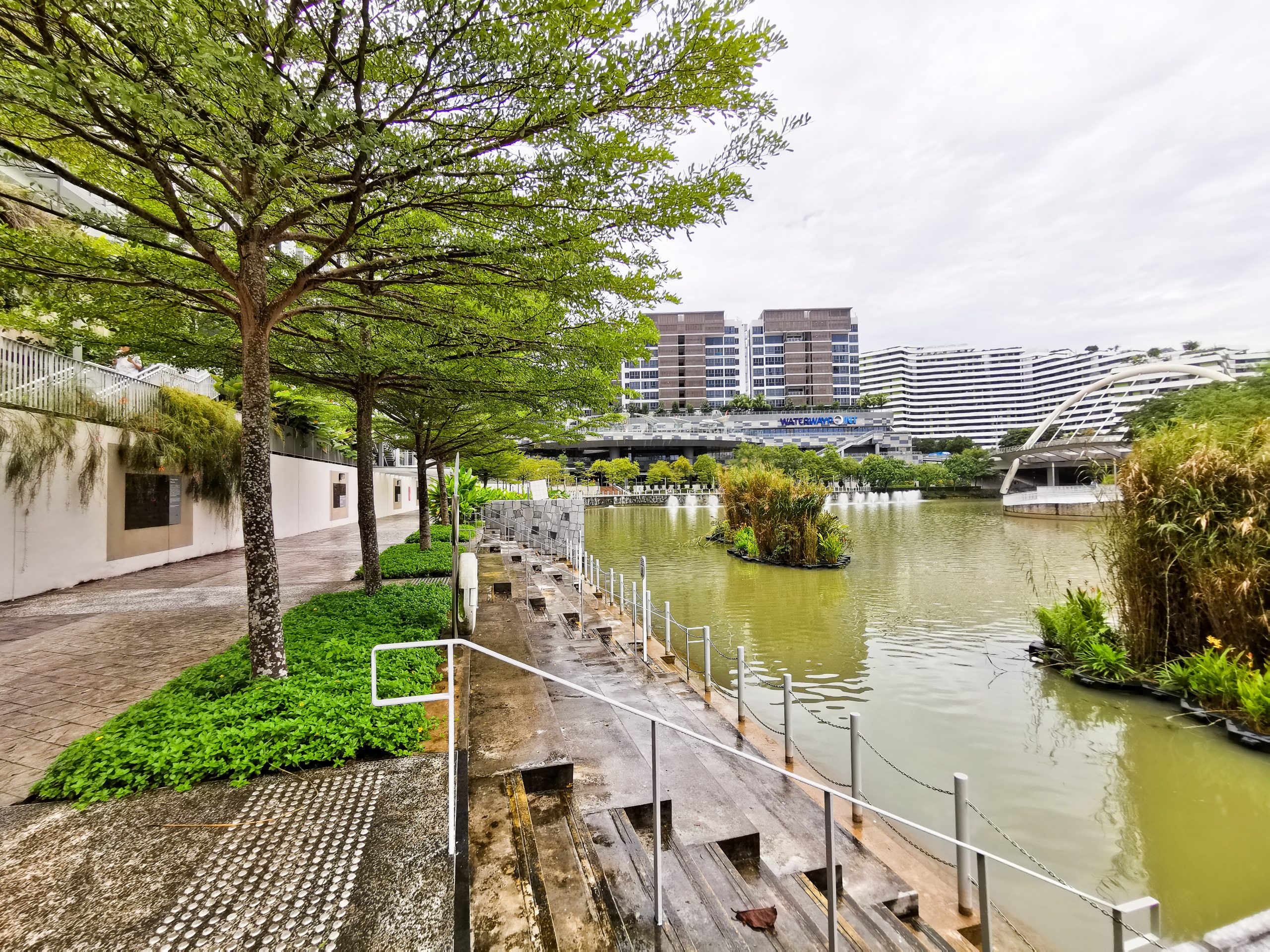 On our third day after exploring Little India, we had good enough time in hand to visit the Punngol park. The waterway beside Punggol is Singapore's longest man-made canal. The area which has history of more than 200 years was once a rural agricultural land populated by Malays. As time passed, the government and housing development authorities took up a project of turning the area into a waterfront town. The whole park is now 12.25 hectares and segmented into four different themes: Nature Cove – to sit around, carry out leisure activities, enjoy the spectacular waterfront scenery, Recreation zone – for families to enjoy fun activities, Heritage zone – old Punggol road with mature trees and vegetation along the way, Green Gallery – for visitors to enjoy a nature stroll in the conserved park area and admire the flora and fauna in the park.
Our interest was though greatly inclined towards a particular wooden bridge in the shape of waves (we aptly thought it would be called 'wave bridge', as google maps showed the presence one such location in Punggol, but for the fact it wasn't the place we hoped to see). We didn't have any information that would lead us to the bridge. Only thing we had was a picture and the assurance it was located somewhere along the water body. So we took it upon ourselves to find this place. As we reached the "Waterway Point" a mall at the entrance of the park, we switched to Google maps for directions (as all the passers-by we inquired with seemed to be clueless about the existence of such a bridge), it showed 7.5 kms of hiking which was quite a lot. Nevertheless, we decided to walk ahead.

After roaming cluelessly for a while, we realized it would be extremely difficult to find the bridge by walk as Gloriya's feet were badly bruised due to last two days of tireless walking. Just when we started questioning ourselves whether it would be wise to continue further, we saw a gaming arcade (Safra Punggol) that was renting bicycles. Suddenly we felt optimistic again. We rented two bicycles for 2 hours at 18 SGD, ready to start with new spirit but only then Gloriya reminded me that it was decades since last she rode one. Though at first she was bit hesitant, later shedding all inhibitions she started to pedal. And there she was all rejoiced, after rediscovering the fun of riding a bicycle.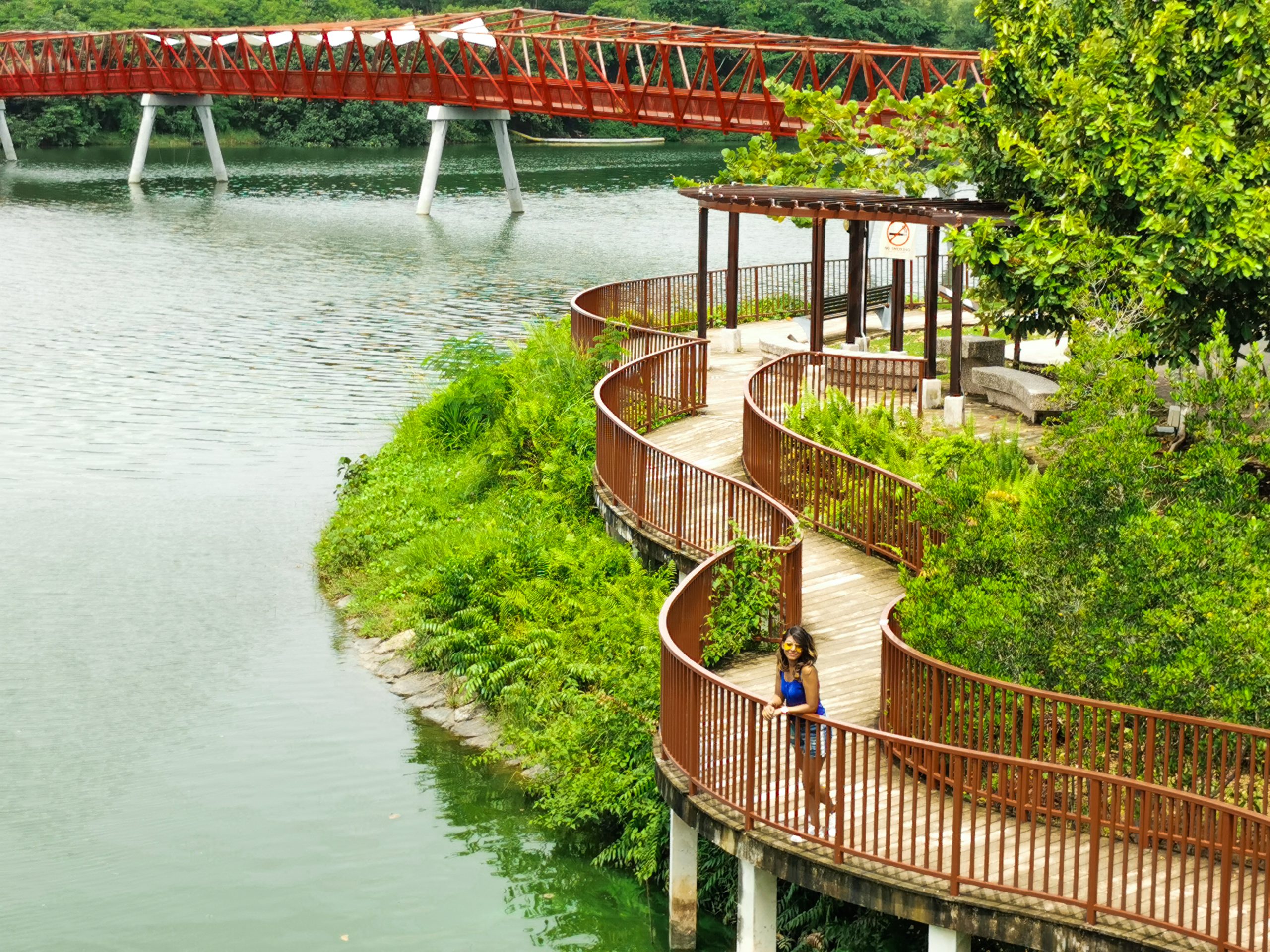 We continued cycling and came across a bridge that was actually named 'Wave Bridge' which looked nothing like the one that we were so desperately hunting for. The pleasant petrichor of the post-rain afternoon, the hide and seek of the Sun from grey opaque clouds, residential towers peeping out of the lush green picturesque landscape beside the Waterway and the unusual serenity of this contemporary Park kept us going. Almost an hour later when we were about to give up all hopes, finally we discovered the bridge. The place seemed almost unfrequented, only occasionally joggers or cyclists would cross the stretch. This wave bridge is actually called 'Sunrise Bridge' (in google maps it is listed as Sunrise Gateway). The placid waters of the Serangoon river, the wavy bridge, the surrounding greenery, the sunrise view point, lorong halus – the red bridge built for pedestrian and cyclists to connect to Pasir Ris; all these uplifted the serenity of the place to an extraordinary level. We sat there on a bench and just kept gazing ahead wish we weren't time bound to have crossed the Lorong Halus bride to the land on the other side.
How to reach: Get down at Punggol MRT station, cross the road to get inside the Waterway Point mall. Explore the mall. Exit to the waterway side and turn right. Continue walking for 800 meters on the cycling/pedestrian track (keeping the canal to your left) until you reach Safra Punggol arcade (it opens only after 10 am, so plan accordingly). Rent a cycle and keep moving in the same track (don't cross any bridge) until you reach Sunrise Gateway. The total distance one way is around 4 kms.
Note: Macritchie Treetop Walk which was one of our places of interest is long hiking trail (7 to 10 kms and around 5-6 hours) in MacRitchie Reservoir park that takes you through the different stages of a mature secondary forest. A free-standing suspension bridge that connects two highest points (Bukit Peirce and Bukit Kalang) in MacRitchie is the highlight of the hike and offers a bird's eye view of the community of plants and animals that live in the forest canopy. If you are an adventure or hiking lover and staying in Singapore for long, then try adding this to your itinerary.
Singapore Zoo – An afternoon in one of the best Zoos In The World
We have never been supporters of the idea of a Zoo, especially where the animals are kept confined in small cages. Though we were skeptical about Singapore zoo at first, just for the fact that it was voted among the top 3 zoos in the world and known for its conservation initiatives, veterinary healthcare and breeding programmes, we wanted to give it a go. Due to a sudden rain and delay in the arrival of the transit shuttle, we reached the place quite late, around 4:30 PM. At the ticket counter we got to know that at least 3 to 4 hours would be recommended to cover the entire place, also for the Night Safari and River Safari parks we would need additional hours. We decided to take a ticket only for the zoo and the new attraction 'Rainforest Lumina' – a multimedia night walk set amidst the wild paths.
Singapore Zoo – The Singapore zoo has been known for its "Open Concept" where animals are kept in wild like enclosures simulating natural habitats. Beside a Wildlife Healthcare and Research Centre was set up for the study of animals, treatment and conservation for vulnerable and threatened species.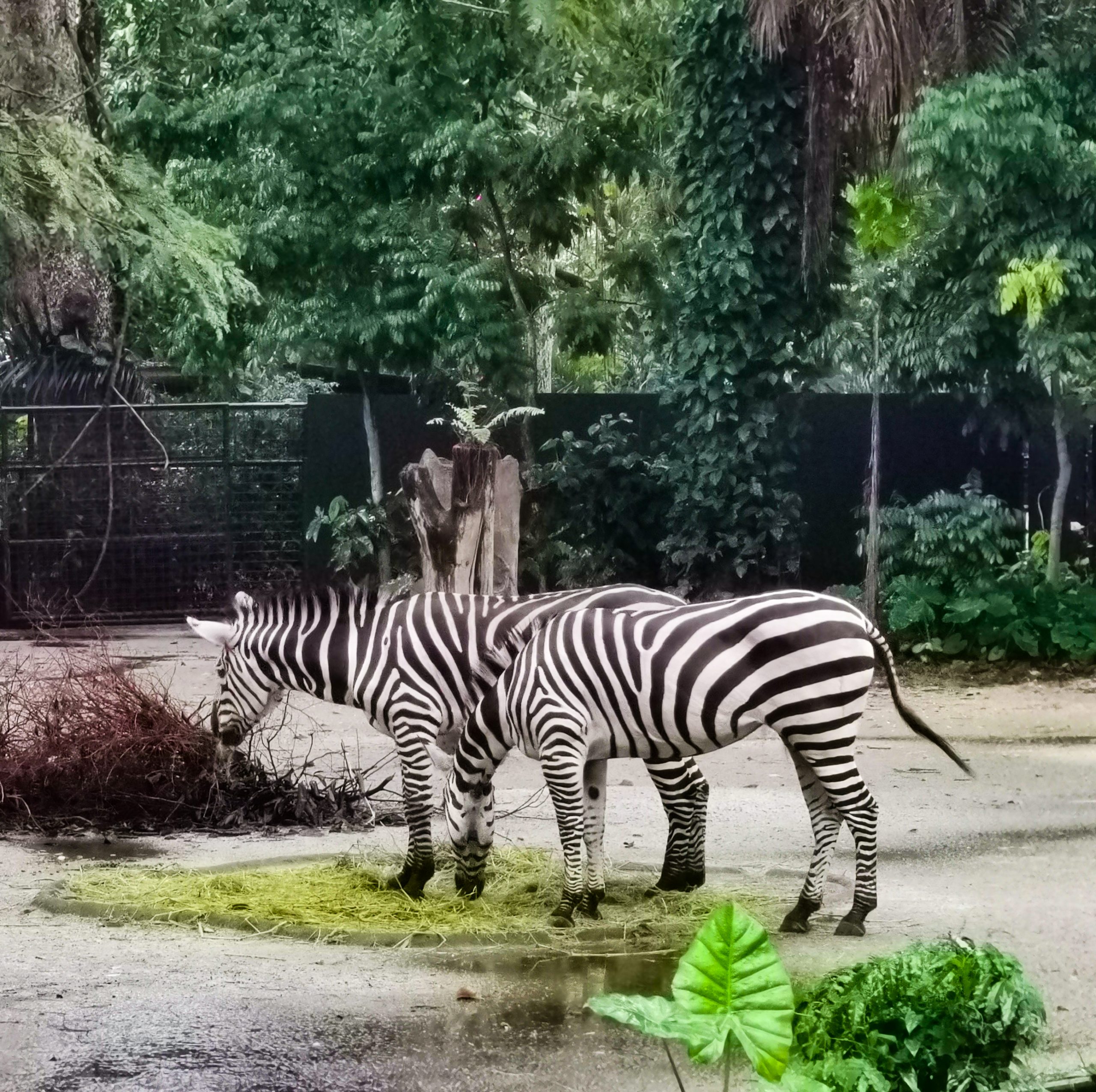 Divided among 12 zones like Australasia, fragile forest, primate kingdom, wild Africa, reptopia, treetops trail etc, the zoo has around 2400 animals of over 300 species which is impressive. Most of the animals are kept in spacious, landscaped habitats making it easy for the animals to roam around freely. Beside all the animals that you would expect to see in a traditional zoo such as tigers, elephants, monkeys, rhinos, reptiles there are several other not so common creatures including some critically endangered animals like Cotton-top Tamarins, Roti Island snake-necked turtles, Sumatran and Bornean orangutans. You can see most of the animals up close. It was still mizzling when we were walking around the zoo, some of the animals had taken shelter behind large trees, so couldn't see those well.
Standard tickets are sold at SGD 33 for adults and 22.50 for children under 12. Opening hours for the zoo is 08:30 am– 06:00 pm with last entry at 05:30 PM.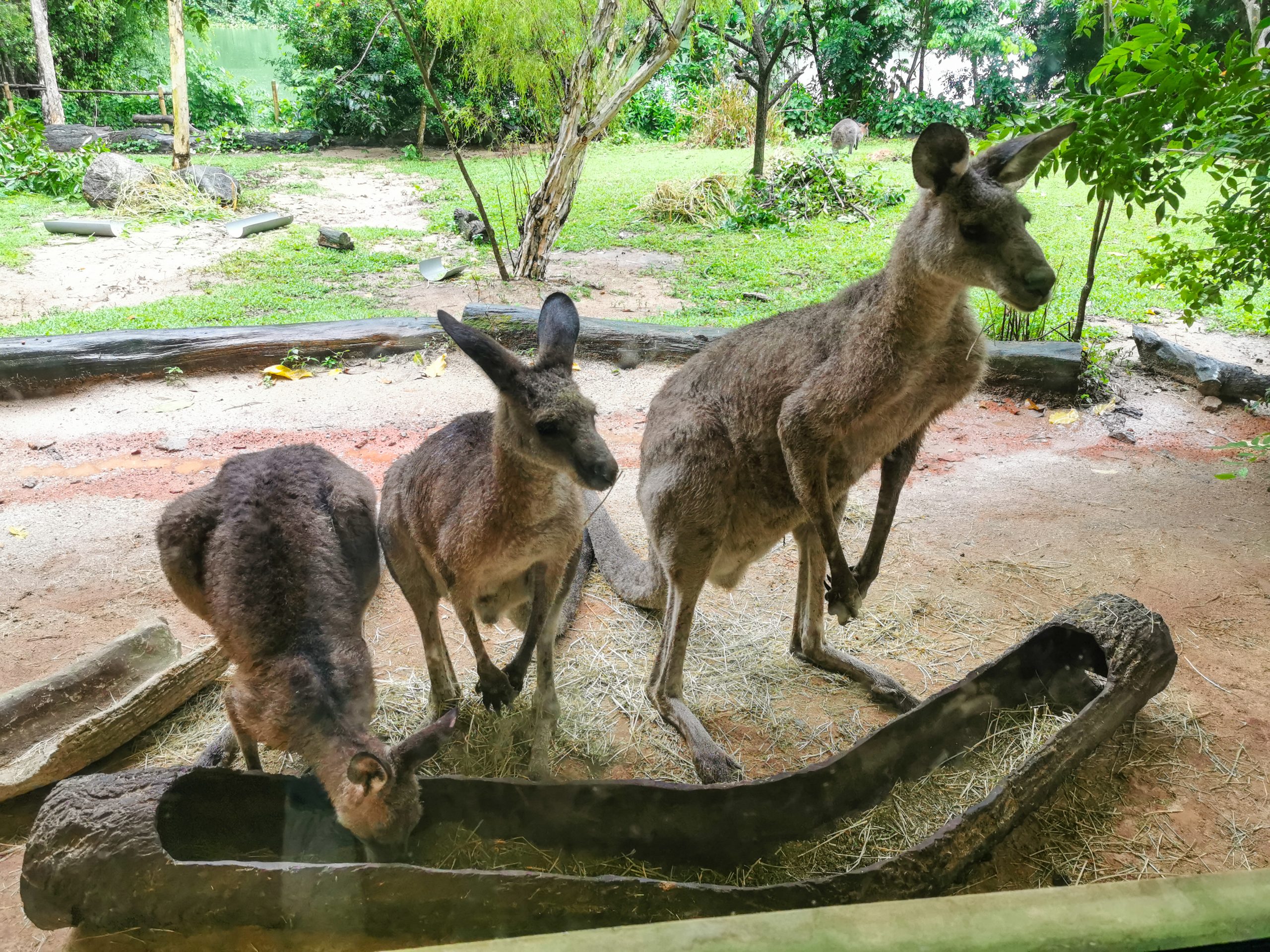 River Safari – A 12 hectare river-themed wildlife park with 7500 animals and 400+ plant species. You can explore the most of the park on foot.
Tickets for adults and children are sold at SGD 30 and SGD 20 respectively. Opening hours are from 10:00 am – 7:00 pm (last entry at 6.30 pm). Need 2-3 hours to complete the safari.
Night Safari – Considered as world's first nocturnal zoo, it is one of the most popular attractions after Singapore zoo. With an area that spans over 35 hectares and houses around 900 animals of around 100 species. The safari takes you on a 40-minute guided tour in an open-sided tram ride through different geographical themed regions, where you can spot leopards, fishing cats, Indian rhinoceros, giant flying squirrels, Asian elephants etc.
Tickets for Night Safari Plus (that includes Night safari park and Rainforest Lumina) are sold at SGD 49 adults and at SGD 33 for childrens below 12. Opening hours are from 7:15 pm – 12 am (last entry at 11.15 pm). Need 2-3 hours to complete this.
Jurong Bird Park – It is Asia's largest bird park and operated by the same authority Wildlife Reserves Singapore, that manages other three parks. It is located around 20 kms away from the main zoo space, in Jurong hill. The park has large and immersive walk-in aviaries that houses 3500 birds of 400 species.
Tickets are sold at SGD 27 and 18 for Adults and children respectively. Remains open from 8.30 am – 6.00 pm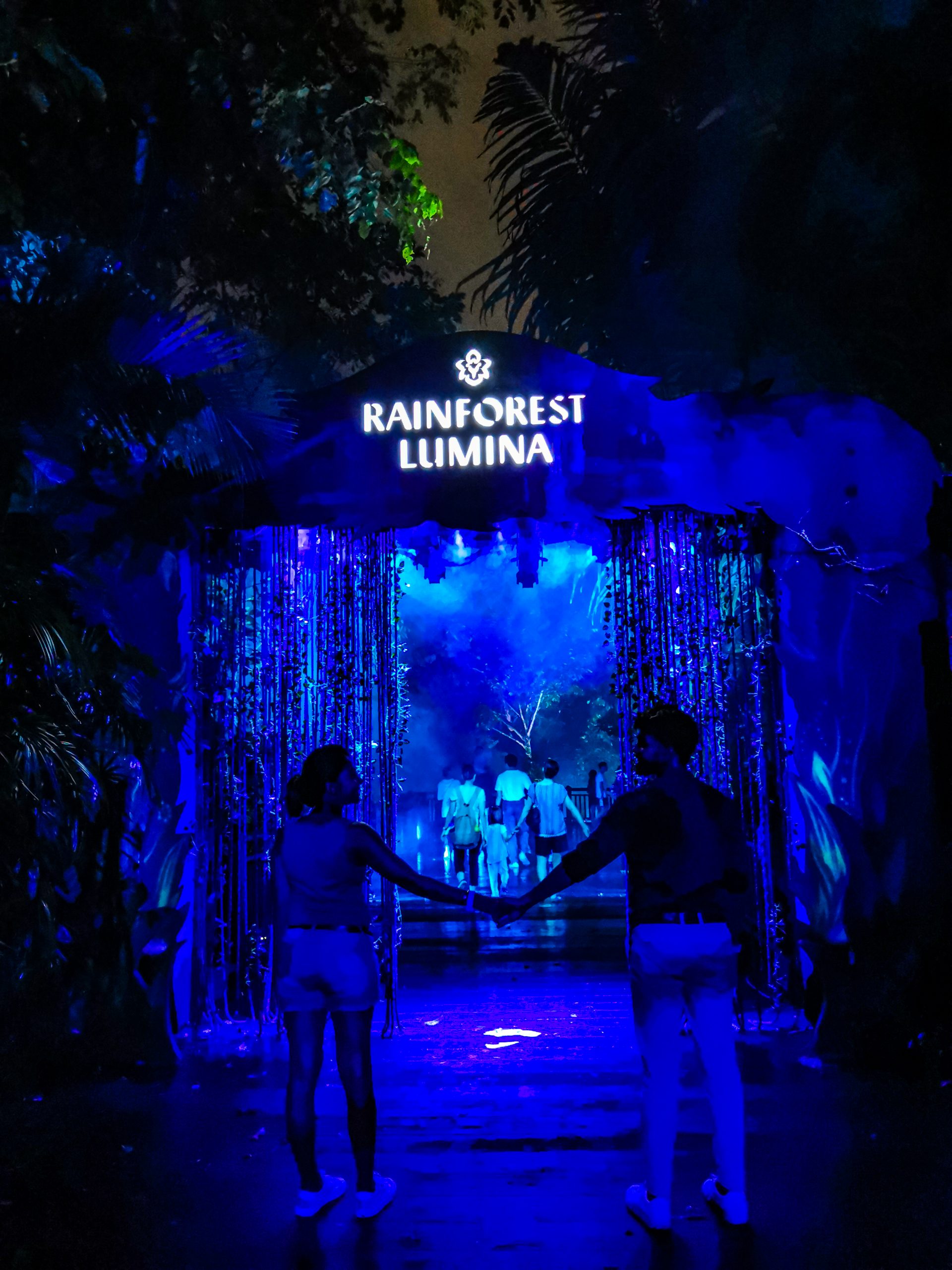 Note: You can get around the Singapore zoo through a tram ride for a cost of SGD 5. Also there are facilities for renting electric scooters, strollers. With ParkHopper Plus ticket that costs SGD 94 for adults and SGD 75 for children , you can get access to all the 4 parks and Rainforest Lumina with unlimited tram rides, boat rides and carousel ride. However, if you are short on time and also wish to save some bucks then simply buy tickets for individual parks of your choice or buy combinations of any 2 parks with or without Rainforest Lumina. Tickets for Rainforest Lumina is S$18 and S$14 respectively for adults and children, we loved the magic of Rainforest Lumina with creative and unique lighting designs, wild trails and immersive sounds that created a mysterious atmosphere.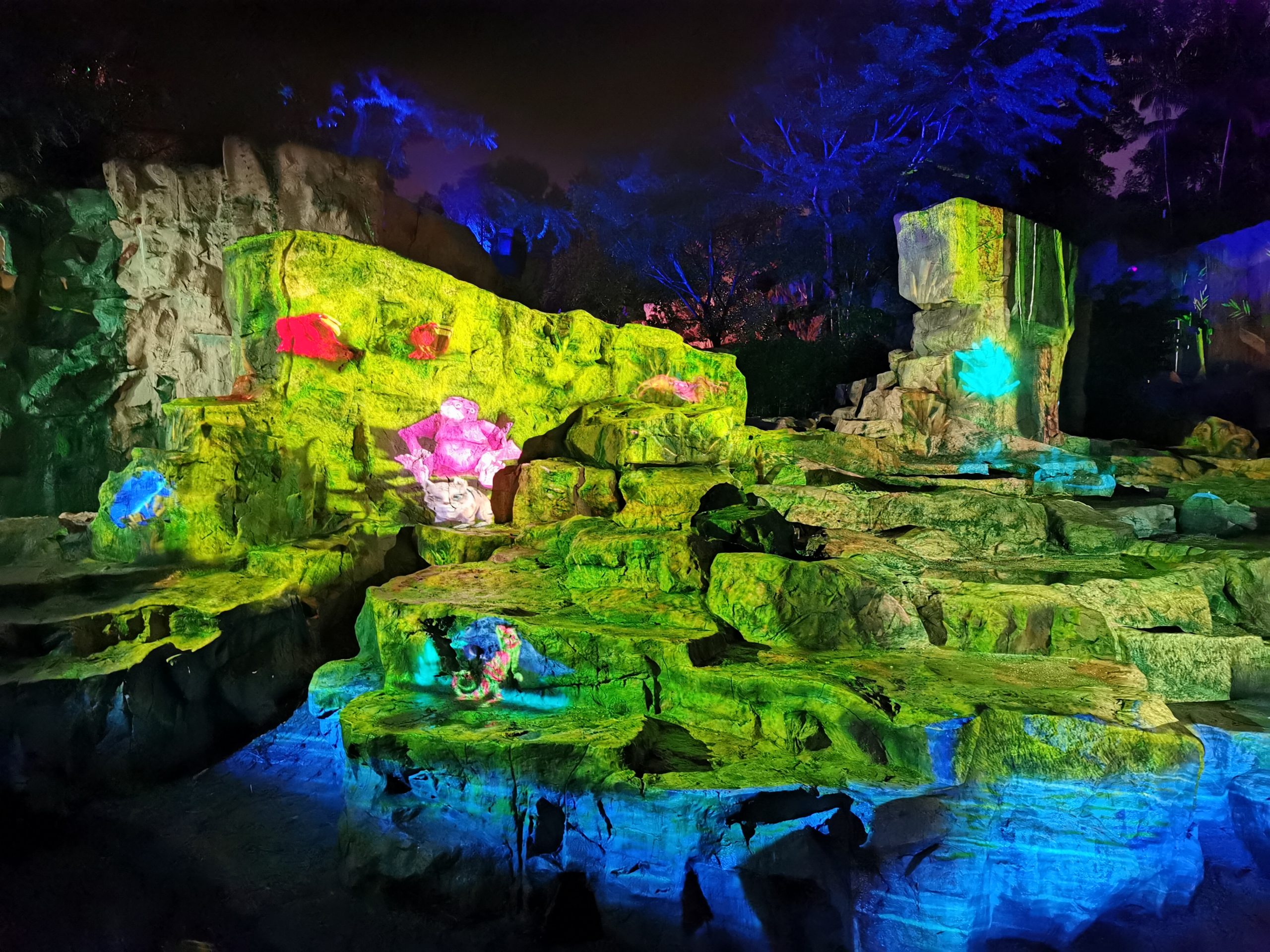 How to reach: Though the Singapore zoo is not in the proximity of any MRT stations, getting there is quite easy. Get to Khatib MRT on North South line and take exit A to passenger pick up point. Hop on to Mandai Khatib Shuttle that leaves in every 20 minutes and operates from 8.00 am to 10.20 pm. Within 30 minutes you can reach the zoo.
Note: The shuttle fare is S$1 for one way, however, you can pay for it only using EZlink / NETS FlashPay card. Regular Tourist pass card will not be accepted nor the driver would take cash. Upon boarding the shuttle just inform driver that you would pay at the zoo and while returning from the zoo you can pay the return fare of S$2 at the shuttle ticket counter.
Alternately you can get down at Choa Chu Kang MRT and take bus 927 or get to Ang Mo Kio MRT and take bus 138. Also there are few buses that connects other parts of the city Bedok, Suntec city, Safari Gate etc.
Day 4
Sentosa Island and Universal Studios – Truly an Island to have fun, relax and chill
A bit away from the mainland of Singapore lies the island of Sentosa. Sentosa translates to "peace and tranquility" in Malay, and it truly justifies the name. With some world class resorts and theme parks, endless options for attractions, adventure, food and fun; one can spend days in the island . However here are a few things that you could do in a day, some of which are absolutely free.
Sentosa Island-
Enjoy a scenic treetop trek at a height of 181 meters in Fort Siloso skywalk for free
If you are staying in Sentosa for the night, then watch the evening shows 'Crane Dance' and 'Lake of Dreams' for free
Get a feel of flying and skydive at iFly Singapore – world's largest themed vertical wind tunnel. Tickets starts from SGD 79

Reach the Palawan Beach and cross the suspension bridge that leads to a small islet off the coast which is said to be the southernmost point of continental Asia or Asia's closest point to the Equator. Climb the stairs to reach the top of the timber viewing deck to get a 360 degree view of the island. Simply take a evening walk at Siloso Beach or Tanjong Beach.

Suspension rope bridge at Palawan bridge

Visit S.E.A. Aquarium, Madame Tussauds Wax Museum, Trick Eye Museum

To satisfy the thrill seeker within you head to Adventure Cove Water park (tickets at S$38) or Mega Adventure Park (activities starts from S$15).
Jump on a Segaway and scoot around. A 30 minutes ride costs S$34.


Universal Studios– The most popular and most crowded attraction in the island. A massive adventure park, segmented in 7 uniquely designed themed zones, packed with activities, fun and thrill rides and shows.



As you pass through the main entrance you will set feet into the Hollywood zone. In this zone the main attraction is a Broadway-style theatre. In the palm tree lined boulevard of Hollywood there are several gift & retails stores including a Universal studios souvenir shop and minion mart, couple of restaurants and a replica of the famous Hollywood 'Walk of Fame'.


We walked ahead bypassing the New York zone and and landed into the Sci-Fi zone . This section which is designed as a futuristic city, is for the thrill seekers, for the daredevils. Though there are several rides scattered through the park, a sit-down roller coaster themed after series Battlestar Galactica takes the crown away for being the most insane ride. As the train speeds through metal tracks in twirling turns and steep slopes, moving in inversions, your adrenaline rushes through the veins, giving you thrills and spills. Other rides in this zone are Accelerator, Transformers: The Ride 3D.



Themed after the Egyptian architecture and history; the Ancient Egypt zone features a Steel Roller Coaster ride in a dark enclosed space that will remind you about 'The Mummy' movie franchise. Also there is a Mini-Car Ride named Treasure Hunters.
The Lost World zone is divided into two parts- Jurassic Park, based on the popular film franchise by Steven Spielberg and novels by Michael Crichton and Water world, based on the film Water world. Being 80's kid, we had grown up loving the Jurassic park movies and wondering about this magnificent prehistoric creatures. Watching the replicas of T-rex and Velociraptors and hearing those tunes of those age old movies brought back the childhood memories. Enjoy the suspended Roller Coaster Canopy Flyer, Jurassic Park rapids adventure among others.


Far Far Away is the zone inspired by the animation world of Disney. The characters of Shrek, Donkey, Puss in Boots, Princess Fiona, Pinocchio and Prince Charming will invoke the inner child in you. We loved the experience at Shrek 4-D Adventure and the junior roller coaster ride 'Enchanted Airways'.
Madagascar is inspired by the DreamWorks Animation franchise of the same name. A water boat ride and a carousel are the main attractions here.

Replica of New York Public Library at Universal Studios

Finally before we exiting the park we visited the streets of New York City themed zone. Beside the huge replication of New York Public Library building, various landmarks portrayed in movies including the city skyline, neon lights, facades, alleys and sidewalks are represented here. A show mimicking a hurricane named 'Lights! Camera! Action! Hosted by Steven Spielberg' and a suspended dark ride themed based the Sesame Street characters is also a fun experience.



In all the zones you can find many retail and F&B outlets. So you will never run out of options as there is so much you would want to do in the Universal Studios Singapore. It can easily take a whole day if you want to experience the entire park enjoying and exploring all the rides. However if you wish to skip a few rides (some of which had more than an hour of waiting to get onto) then it is easily doable in 4 to 5 hours.
In Sentosa, there are many other things to do that you will fall short of time. You can buy tickets to each activity or buy a Sentosa Pass that has tokens of 55, 80 and 120 which you can utilize for the activity of your preference.
How to reach: There are several ways to reach the Sentosa. We got to the Vivo city mall and walked to the island using the Sentosa Boardwalk. It took 15 minutes only. But while returning we used the monorail. The monorail station is located at the Level 3 of Vivo city mall where you can board the Sentosa Express.
Also you can get to the island using the cable car, should you wish to get a bird eye view of the Sentosa harbor.
More details can be found here https://www.sentosa.com.sg/en/getting-to-sentosa/

Orchard Road – To experience the Great Singapore Sale

It was the month of Great Singapore Sale, massive offers and discounts were given in many stores and malls on various items across the city. We had already shopped some household goods at crazy discounted prices from the Punggol waterway point. Now it was time to explore one of the well known shopping streets of Singapore – Orchard Road. From deluxe shopping malls to small roadside stores, options are innumerable for all the shopaholics. Besides posh malls like Ion Orchard, Mandarin Gallery, Orchard Central, the Paragon there are also economical options like Lucky Plaza and affordable high street fashion stores. From beauty and lifestyle products to electronic goods, cosmetic stores, hawker stores, household essentials you can find products for every need and every budget. A lot of high fashion brands like Calvin Klein, Guess, Tommy Hilfiger, Zara, Chanel, H&M and many more were displayed and were sold on heavy discounts. We picked some of these perfumes and apparel at unbelievable prices.
How to reach: Orchard MRT is right next to the Ion Orchard.
Bus sevices: 4E, 124, 128, 143, 162, 162M, 502, 502A, 502B. 36, 124, 128, 143, 162, 162M, 174, 174E, 518, 518A, 518B, 7, 14, 16, 36, 65, 111, 123, 174, 174E, 175

Lau Pa Sat Food Court – Ending to a perfect day with a scrumptious local meal


After all the fun and frolic, we planned to visit the last place on our itinerary, the Lau Pa Sat Food Court (also known as Telok Ayer Market). Situated right amidst the financial district, this hawker food court has distinctive style with octagonal shape structure and ornamental columns. The shops are much more organized and well kept compared to other hawker food centers in the city and there is huge sitting area in the center of all the outlets for you to dine comfortably. From the best of local cuisines to the foods from other parts of the continent Asia, you get innumerable options at reasonable price. Thought it is said to be open for 24 hours, late at night only few stalls remain open. We ordered a Original Fishball Noodle from Fishball Story, a hakka Thunder Tea Rice, some dumplings from Noodle Evolution, satay and finish with a delicious local dessert ice kachang. It was indeed one of the best meal in Singapore.
How to reach: From Raffles Place MRT station its just 5-minute walk. 10, 10E, 57, 70, 97, 97E, 100, 107, 130, 131, 162, 186, 196, 196E, 75, 167, 700, 970, NR1, NR6 passes through the location.
Changi Airport– This is a destination in itself. As we did not get time on the day of our arrival to explore the airport (Thanks to losing Gloriya's cellphone in the aircraft) we made it a point to get in 6 hours ahead of our flight's scheduled departure time to make the most of it. It would be a pity to miss exploring this one-of-a-kind airport when in Singapore.
With a vast array of attractions like The rain vortex, Canopy park, Cactus garden, The slide at T3, butterfly garden, entertainment corner at T4, Family zone at T2 etc, 6 hours was not enough to explore all the places. Many tourists have arrived as early as 12 hours to ensure they cover every attraction at the airport and facilities like baggage drop off stations, premium lounges, numerous restaurants, hotels and sleeping pods have only added to the comfort of the travellers.
This attraction is so huge that it deserves a separate blog in itself. For the entire description on things to do and facilities at the Changi airport, watch out for our next blog.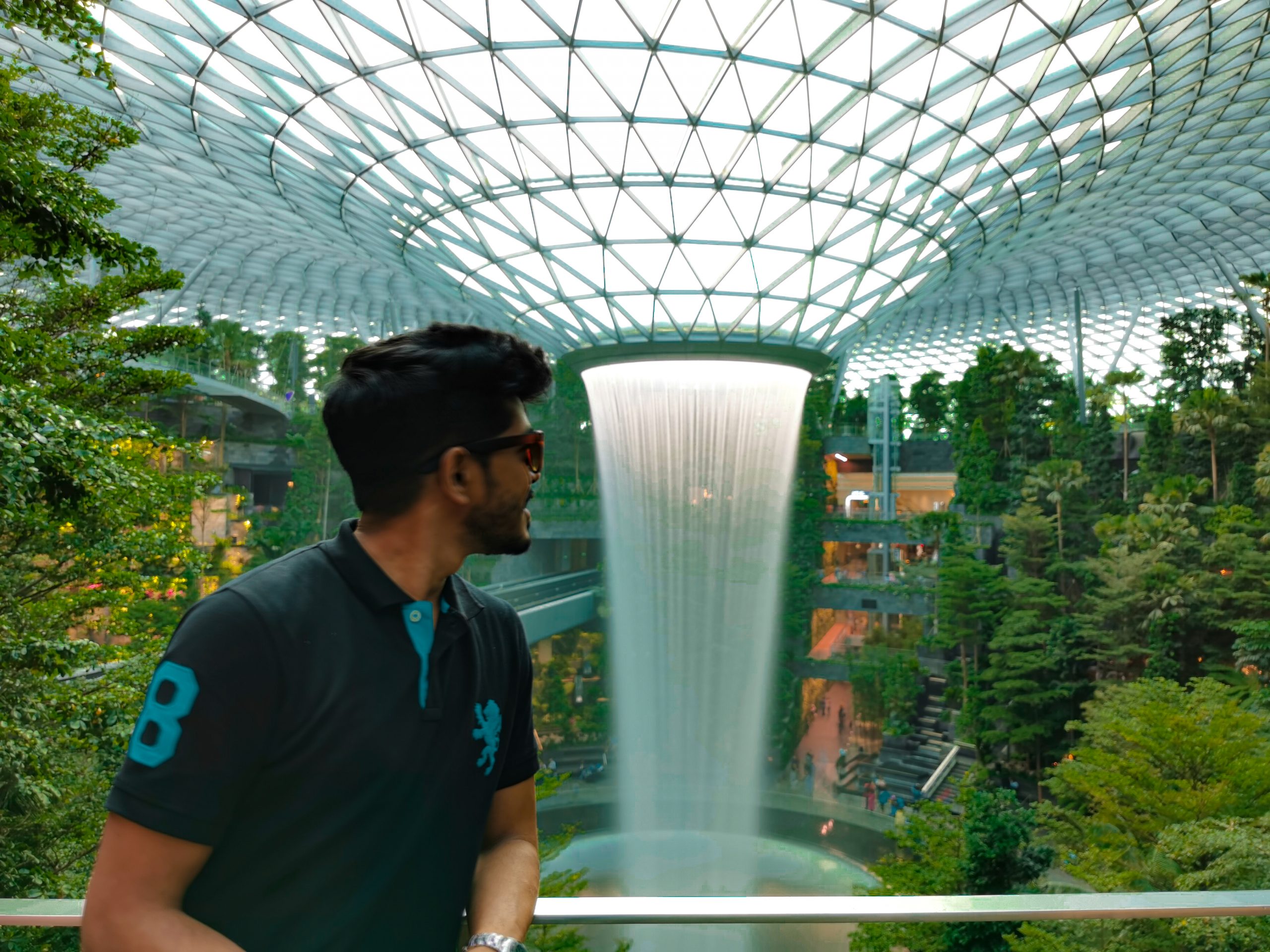 As our time ended in Singapore, we couldn't help but wonder how amazing this journey has been. As crazy as it was fitting in 4-5 attractions in a day, waking up early hours in the morning, walking up to 12 kms on an average through scorching sun and rain, it was absolutely worth everything. We wished to have spent few more days in Singapore as our thirst for this place hadn't been quenched. Being at the Jewel was the cherry on the cake, the best way to say goodbye.
But is it a goodbye after all?……..Till we meet again.
Note – The prices mentioned above are true as of July 2019.
Author: Sourab