A look back at the year that was -2020
The year 2020 has been a roller coaster ride, with too many ups and downs. A year that was dreadful for us due to a lot of reasons. However, the year also brought us joy, a lovely little dove in our life – our son. The year taught us how fortunate we were to be able to survive, to be close to the family, to have a job, and to appreciate little things in life. The more time we spent in each other's presence, more closer it brought us together. We dreamt more and hoped more. And we are thankful for everything we have. Though it has been a year of zero travel, it didn't mean that we didn't plan. At the onset of the pandemic, our Dubai trip got abruptly canceled. At the end of the year, our Maldives plan didn't materialize due to complications in our little one's passport. Slowly as the countries opened their doors to leisure travel a ray of sunshine filled us with warmth and brought in rainbows of opportunities. We decided to take it slowly, carefully, and responsibly.
We spent our time collecting information about locations we wished to travel to, created itineraries, researched about travelling with an infant. As the year concluded we became more confident in taking our first steps out in a long time and hoped to start the new year with our first travel as a family.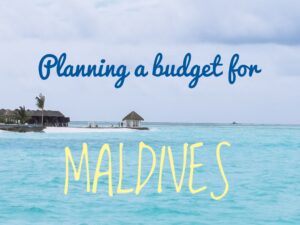 Blog
The tiny clusters of the islands in the Indian ocean have always fascinated every type of travellers from across the world. The mesmerizing beauty of the crystal clear waters and velvety beaches, the coral-rich sea life, the ultra-luxurious resort islands has always forced us to ask ourselves "how much do we need to roam freely in these paradise islands"?The Maldives always has the reputation of being one of the most expensive destinations. The average night cost can stretch to hundreds of dollars. It is true to some extent, but not entirely.
Read More »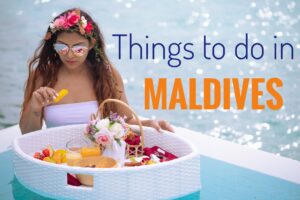 Blog
Whether you're planning for an exotic honeymoon destination or family vacation or a long overdue trip to try some adrenaline-pumping activities, the Maldives is just the place you were looking for. You can indulge in a plethora of activities both on the land and under the waters. On somedays, be completely laid-back and enjoy lazing around the pristine white sand beaches, sipping cocktails on the sundecks. Treat your eyes to the beauty of waves crashing on the shore.
Read More »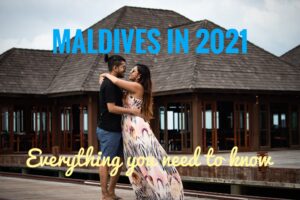 Blog
Many times, we have flown across the azure sea towards a new destination but this was a completely different sight to behold. As our plane flew over the ocean and started to descend, a cluster of islands appeared out of the gleaming blue water – of all sizes and shapes. The tiny pieces of green lands surrounded by turquoise ring-like coral reefs and white sandbars looked almost poetic.
Read More »
Subscribe to know about more interesting stuffs and upcoming adventures