A look back at the year that was -2019
2018 was the year of relax travel, lodging at the comfort of hotels, dining at famous restaurants, moving around at on pace, commuting by taxi moving around at our own pace, commuting by taxi, numerous flights and only travelling to well-known tourist attractions while 2019 was the year of change. This time around we decided to let go of our comfort bit by bit and explore every part of the city we travel in true backpacker style. We started with Singapore, Kuala Lumpur and Langkawi in July and ended the year with a backpacking tour through four countries across South east Asia.
The year has been phenomenal in terms of having crazy adventures. From losing mobile phone in the aircraft and getting it back after 4 days, getting lost in a remote village in Vietnam, being chased away by crocodiles in Laos, spending sleepless nights fighting bedbugs, roaming the ghostly streets at nights, besides wonderful experiences like getting to speak to locals, staying at their home, trying out local delicacies, exploring off beat places, walking miles together, watching sunsets, these experiences have made our travel truly extraordinary.
This year also taught us about responsible travel and sustainability. Inspired by a lot of travellers, we wanted to do our bit for the world we live in and hence we brought in a change in the way we traveled. We explored a lot by foot, local buses, metro, trains, journeyed from one country to another by bus instead of flight, avoided using plastic as much as possible and zero wastage of food and water.
We do have quite a few plans for this year and yet another change in our lives. We can't wait to begin our journey and share our travel stories in the hope of inspiring more people to travel, and mainly TRAVEL RESPONSIBLY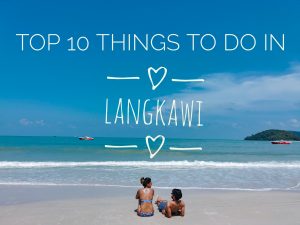 Blog
I was in college when I watched the Bollywood movie Don, where the protagonist was making a deal on a bridge. The drone camera zoomed in and revealed the massive bridge which was surrounded by lush green forests far down below. Such majestic was the scene that I at once resolved to find that place out and be there to experience the wonder. Years later, I managed to be there with my partner who was frantically wandering off to corners in search of a perfect frame. I stood at the edge and looked down below. The scene from the movie flashed in front of my eyes.
Read More »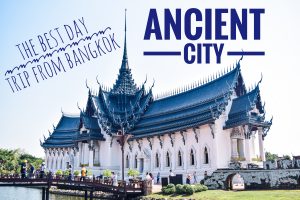 Blog
When we decided on a South East Asia trip last December, Bangkok was our obvious choice to end the year on a high and happy note. Bangkok offers so many options in terms of sightseeing, shopping, leisure, amusement, and adventure that several weeks can fall short if you wish to explore every bit of this megacity. We stayed for a short duration of 4 nights and wanted to experience the best of Ancient heritage and the Modern marvels.
Read More »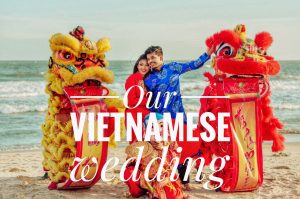 Blog
The idea of having a Vietnamese wedding stuck my mind when I was reading through an article that explained how elaborate and beautiful the customs and traditions are. A proper wedding is an extravagant affair spanning a few days consisting of several ceremonies like asking permission to receive the bride, the wedding itself, the tea ceremony, moving to the groom's home, and the reception. I knew we might not be able to have such an elaborate wedding, but I wanted a part of it to be part of us
Read More »
Subscribe to know about more interesting stuffs and upcoming adventures