A look back at the year that was -2020
The year 2020 has been a roller coaster ride, with too many ups and downs. A year that was dreadful for us due to a lot of reasons. However, the year also brought us joy, a lovely little dove in our life – our son. The year taught us how fortunate we were to be able to survive, to be close to the family, to have a job, and to appreciate little things in life. The more time we spent in each other's presence, more closer it brought us together. We dreamt more and hoped more. And we are thankful for everything we have. Though it has been a year of zero travel, it didn't mean that we didn't plan. At the onset of the pandemic, our Dubai trip got abruptly canceled. At the end of the year, our Maldives plan didn't materialize due to complications in our little one's passport. Slowly as the countries opened their doors to leisure travel a ray of sunshine filled us with warmth and brought in rainbows of opportunities. We decided to take it slowly, carefully, and responsibly.
We spent our time collecting information about locations we wished to travel to, created itineraries, researched about travelling with an infant. As the year concluded we became more confident in taking our first steps out in a long time and hoped to start the new year with our first travel as a family.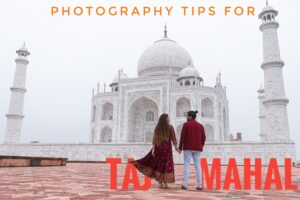 Blog
How do you capture the essence of a building that is not just a piece of architecture? How do you tell the story of an emperor's love and grief for his beloved and bereaved wife that gave rise to a monument like no other? Something that has spellbound millions across the world over hundreds of years, how do you catch the magic of such? An astonishing architecture, a global monument, a marble mausoleum, or a symbol of eternal love how may ever you refer to it, the fact is taking a photo and justifying the beauty of the world's no. 1 wonder is a daunting task.
Read More »
Blog
Wrapped under the blankets of mist, tucked amidst wooded mountains, and surrounded by luscious green tea estates, there lied a hill town in the Southern side of Sri Lanka. As far as eyes stretched the cloud-covered summits showed their dominance over the land, occasionally gleaming as the Sun played hide and seek. The chilly wind from the nearby hills kept brushing through our skin while the continuous sips from steaming hot teacups kept us somewhat warm. We drink tea every morning. But that day it didn't feel like any other normal morning we wake up to.
Read More »
Blog
What would you call a city that has preserved its fascinating history through the reigns of several kingdoms and governments, a city that has its reference in the pages of epic Mahabharata? A place that is home to some of the most iconic monuments and has never failed to capture the imaginations of tourists from around the world. A city that will tickle your taste buds with its culinary richness and leave you with a foodgasm. What else would you call it other than 'AGRA' – a land that is known for architectural brilliance, rich heritage, culinary delights, and boasts as 'City of the Taj'.
Read More »
Subscribe to know about more interesting stuffs and upcoming adventures