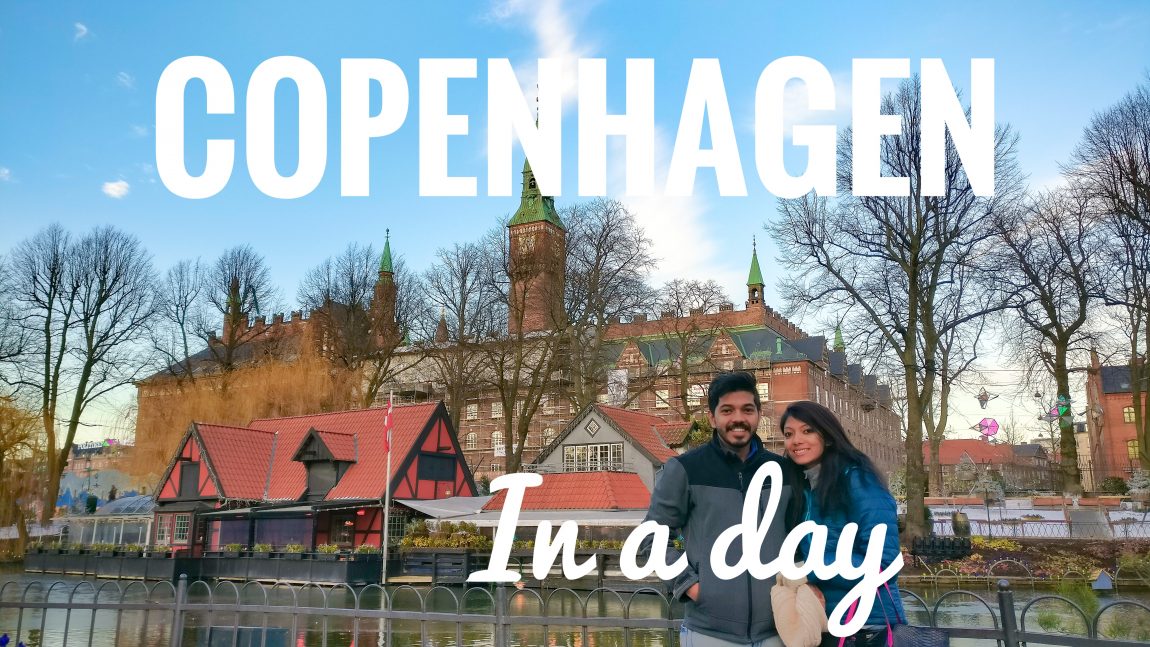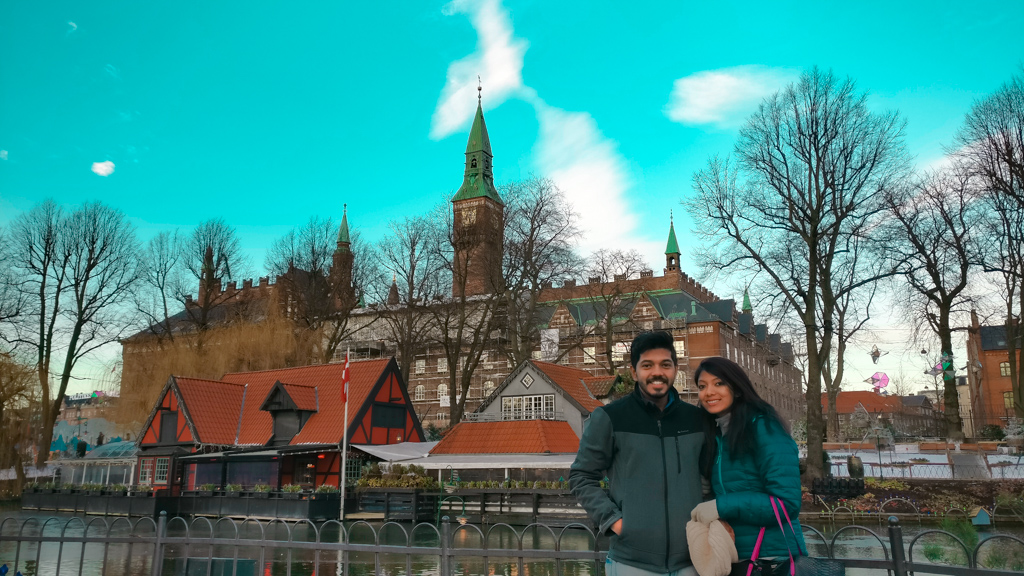 A faint glowing line slowly appeared through the darkness in the horizon. I looked out of the window watching the first rays of Sun come up wondering how long before we land. A sense of exhilaration filled me as I thought about the whole impromptu decision of making it to another country, occasionally disturbed by the sound of snoring from the seat next to mine.
"Good morning passengers. This is your captain speaking. We are currently cruising at an altitude of (I don't remember). We are expecting to land in Copenhagen at approximately 15 minutes past 8 local time.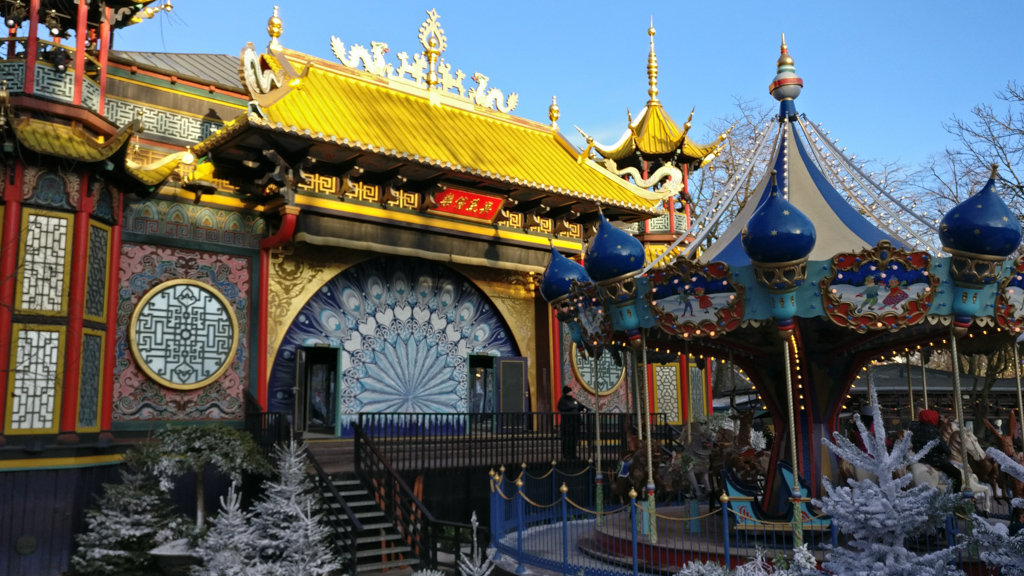 The weather in Copenhagen is clear and sunny with a high of 4 degrees this morning" announced the pilot. My heart jumped at the thought of "sunny" and "4 degrees". Spending close to a fortnight in subzero temperatures travelling through Scandinavia had a lot to do with my excitement. I looked outside the window again, it was indeed bright and sunny, what a lovely day this was going to be. Even though I was totally thrilled, one thought kept badgering my mind. We had traveled 4 out of the 5 Scandinavian countries in this short duration. Sweden was the only country we would miss out on. One of our Airbnb hosts earlier told us about a train that connects Copenhagen to Malmo and it was a 1 hour journey only. I secretly started plotting a way out while Sourab was fast asleep next to me without the slightest idea.
About the city 
Copenhagen is the capital of Denmark and is the cultural, economic and government center of the country. Once a viking fishing village which has now developed into one among the very few happiest places on earth. Copenhagen is a must-visit destination in Scandinavia due to its fabulous colorful buildings, amazing gastronomic choices, easy commuting options, endless attractions, museums, and cultural diversity. The city is well connected by air, road, rail and ferry and is known for being one of the most bicycle-friendly cities in the world. One of the many things that amazed me was that I hardly saw any cars or motorbikes on the roads and every other person was on a bicycle going about their day. Best time to visit would be March – May and June – August
How to reach
Copenhagen is well connected by Flights, trains and cruises from other countries. Air India operates Non-stop flights from Delhi on certain days of the week. Finn Air connects from Delhi to Copenhagen with a layover in Finland.
Planning the day
At the airport there are several counters where you can find pamphlets of the metro and network in the city, restaurants, tourist attractions and how to reach them. We picked out one of those and marked the attractions we wanted to visit. Keeping in mind we only had a day, we selected all the attractions that were close to each other.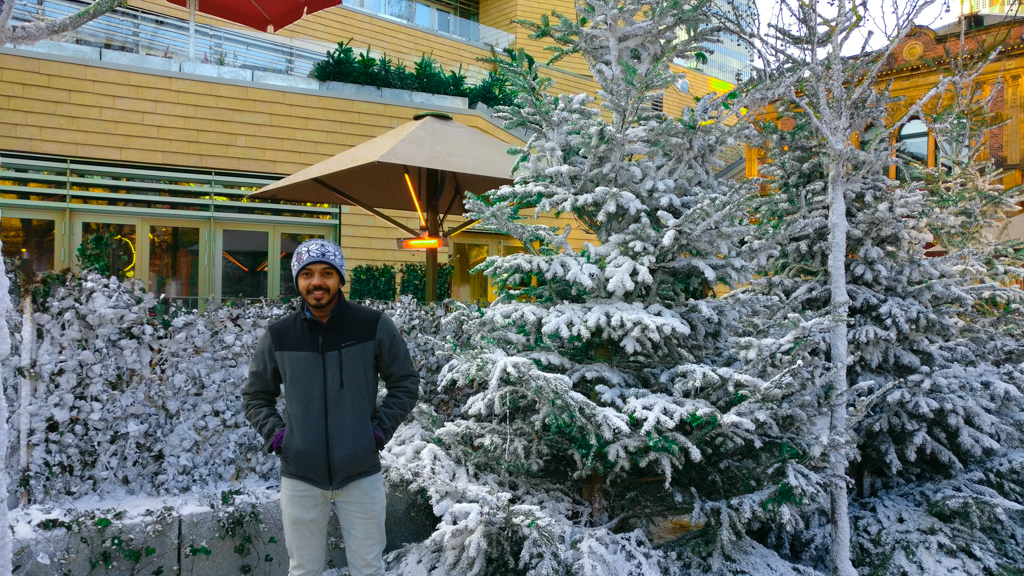 Getting around
The best way to get around the city is through metro. The city is very well connected, the metro departs in every few minutes and are very prompt. There are three lines M1, M2 and M3 and a total of 37 stations spread across 35.9 kms operating 24 hours a day. Most of the attractions are easily accessible by metro. 
It is advisable to buy a city pass which is valid on buses, trains and metro travel. These tickets are available as per the zones you would want to travel. Ensure to check the map before purchasing them. If you wouldn't want to worry about the zones and travel freely, checkout the Copenhagen card. You can travel freely in zone 1-99 (metropolitan area) by bus, train and metro. With the ticket you also get free access or discount to a number of museums and attractions in Copenhagen and the surrounding area.
Another way of exploring the city is by renting a bike. For all the adventurers and the adrenaline junkies out there pick up a by-cycle and off you go. There are several companies that provide bikes on rent and travelling around in pretty easy too. The cycle paths are quite extensive and there are separate lanes which are not shared with cars or pedestrians. Always keep to your right, ensure you follow traffic rules and if you are a first timer, be ready for a few unpleasant stares from the passers-by
Places to Visit
To be very honest, it will easily take more than a day to explore this place. But if that is all you have, here are some must see places that can be covered in a day.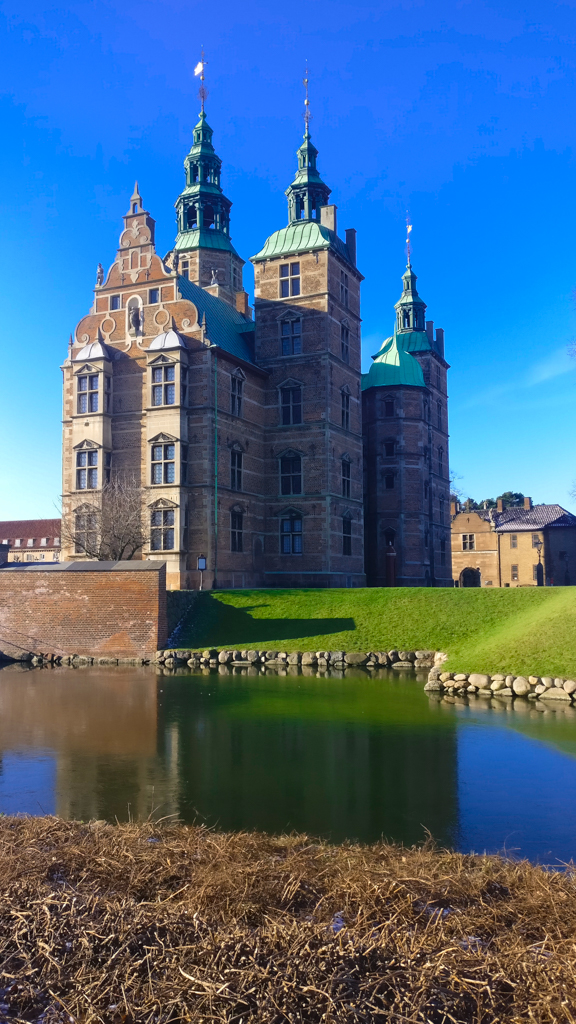 King's garden/Rosenborg Castle
This was our first stop in Copenhagen. The king's garden is pretty easy to find. Get down in Norreport station and use google maps to find your way into the gardens. It is one of the oldest parks in Copenhagen and hosts a majestic Danish style castle. The castle is closed for visitors on Monday.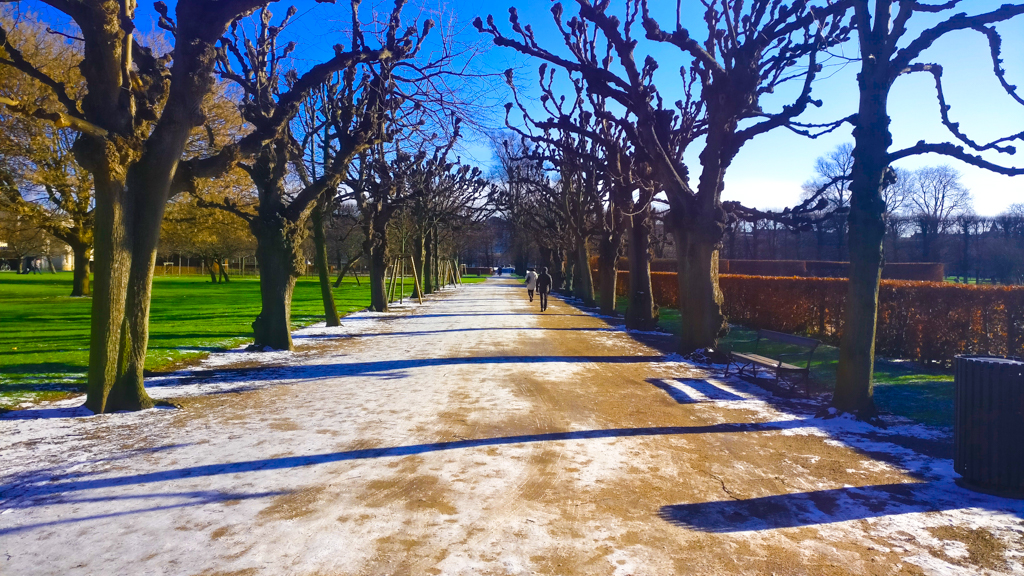 Rundetaarn
Translates to round tower, it is an observatory initially built for the astronomical researchers. It is a prominent landmark in Copenhagen and provides magnificent views of the city. The cylindrical tower boasts a spiral ramp which allows easy transportation, an old library, and a viewing platform on the top. This attraction is 900 m from the Rosenborg castle and tickets are available to book at the venue.
Christiansborg Palace
The Danish Queen's palace is also a government building and Prime Minister's office. Situated in the heart of the city, the palace is said to have been built on the ruins of an 800 year old castle. Closest metro stop will be Kongens Nytorv station and around 750m from there by walk. You can explore the palace on your own or take a guided tour to know more about the history and fables. Watch in awe the great royal halls, meet the royal horses in the centuries old stable, visit the royal kitchen and do not forget to pickup some souvenir from the gift shop.
Nyhavn
My favorite place in the city. Lovely colorful buildings along the canal lined with cafes and restaurants instantly transports you to a dreamy 19th century movie set. Choose to walk alongside the canal or simply take a seat on one of the outdoor restaurants, order a beer and enjoy the conversation. Do take the 1 hour audio guided canal boat tour which can be booked at the venue. Sit back and enjoy the view of lovely buildings, churches and castles along the way.
Little mermaid
Little mermaid is a bronze statue resting on a rock by the waterside at the Langelinie promenade. The sculpture was inspired by a ballet performance who's tale is similar to that of Ariel- the mermaid who gives up everything to be united with a prince on land. It's quite a walk to reach this attraction from Nyhavn, you can also choose to get on a hop on hop off bus or take the boat tour from Nyhavn that would take you close to the statue but not stopping for a picture.

Church of our Savior 
One of Copenhagen's iconic landmarks, the church is known for its famous helix sphere with an external spiral staircase. One of the best places to have an extensive panoramic view of the city from up above if you are ready to climb up 400 steps. Get down at the Christianshavn station through metro, from here it's a 300m walk to the church. Do check the opening hours before you reach and tickets are available to book online.
Copenhagen Opera house 
Located in the island of Holmen, it is one of the most modern and expensive opera houses in the world. It is situated across the Amalienborg palace with a breathtaking waterfront. Visit the attraction for an incomparable Opera experience, symphony music and see live performance of artists who come from all over the world. The closest metro station would be Christianshavns Torv from where you can take bus 9A to Holmen or walk 1.4 Km to the destination.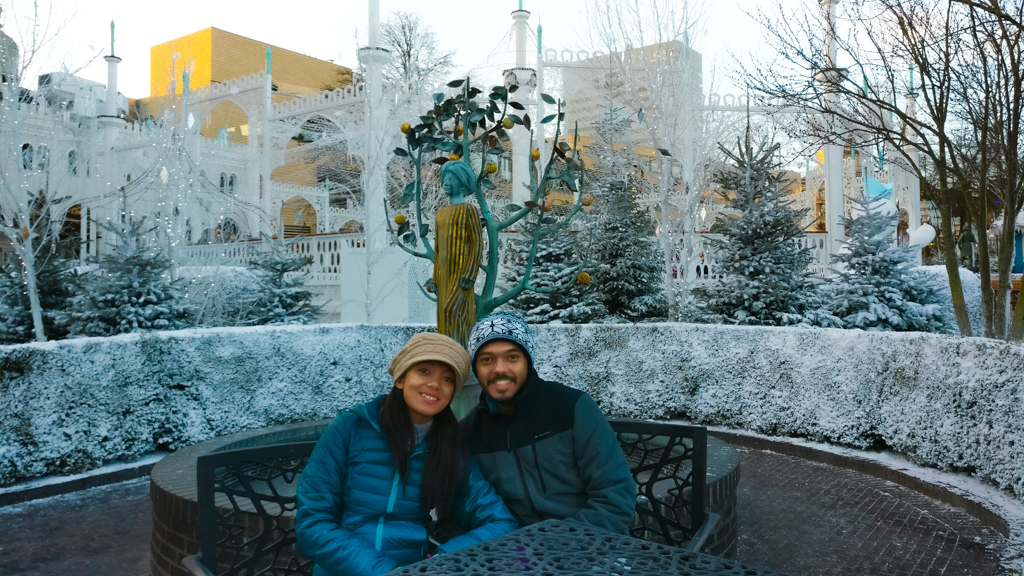 Tivoli gardens
As we got down the bus near the Tivoli gardens we were shivering head to toe. Even though it was sunny, it hardly helped us fight the biting cold and the incorrect choice of clothing just added to the trouble. But we were determined to keep exploring till our limbs fall off. But first we had to fill our belly. We found a street side food cart and ordered Durum- a Turkish wrap. While I was enjoying the meal, I could see Sourab shaking so terribly that the filling from his wrap was falling out. We finished the meal and hurried off to the gardens wondering how are we going to survive the cold. As we entered the gates, everything changed. It was like an enchanting winter wonderland with the lights and snow, the feel of Christmas like we see in movies. An amusement park with a pleasure garden, numerous rides, games, ballet, shows and concerts and restaurants immediately bring out the inner child in you.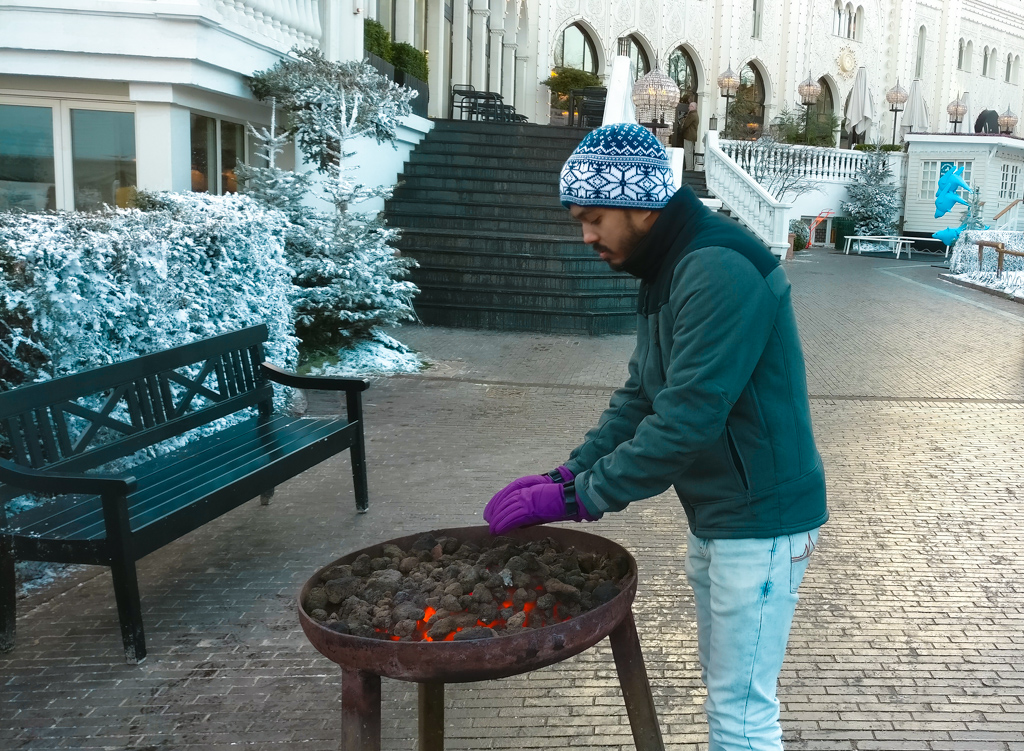 And the best part were the burning coal warmers stationed everywhere which helped us fight the cold where Sourab also managed to melt down his gloves. You need to spend at least 3-4 hours and the best time to visit will be in the evening when the entire place is lit up.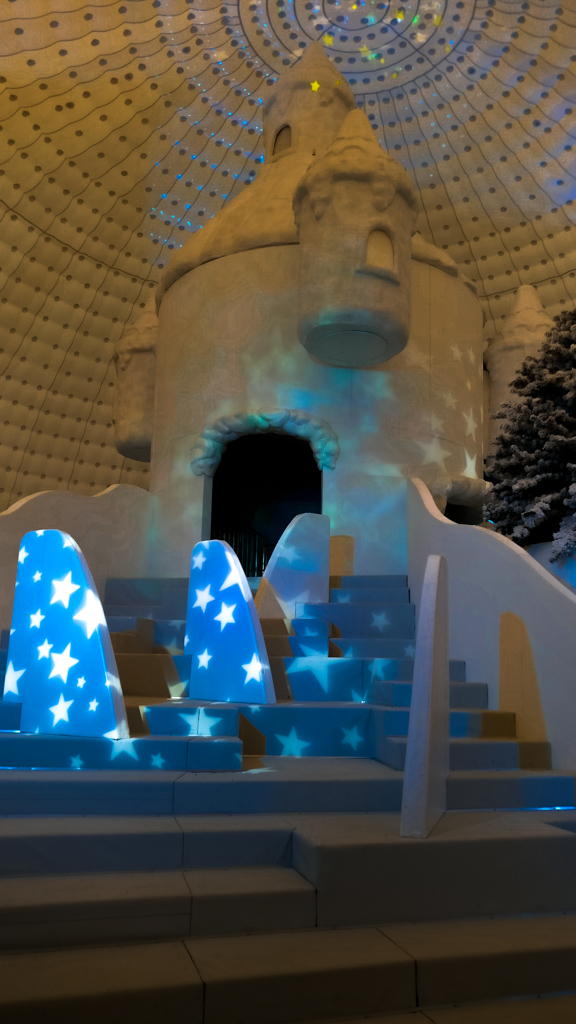 Reaching the place is quite easy. Get down in central station which is right across the street or take a bus and get down at the Vesterport from where it is a 450m walk to the entrance. Tickets are available online and at the venue. Ensure to check the opening hours before you visit.
It was around 7 pm by the time we finished exploring the city. Even though the cold had reached a point where our hands and feet were frozen and in terrible pain, we were in no mood to just call it a day. It was then I put forth my idea of visiting Malmo and ticking off another country from our list. Sourab was more than happy to oblige. That's how we ended up being in 3 countries in 24 hours. Morning in Iceland, afternoon in Denmark and evening in Sweden.The best way to get around the city is through metro. The city is very well connected, the metro departs in every few minutes and are very prompt. There are three lines M1, M2 and M3 and a total of 37 stations spread across 35.9 kms operating 24 hours a day. Most of the attractions are easily accessible by metro. 
Author: Gloriya