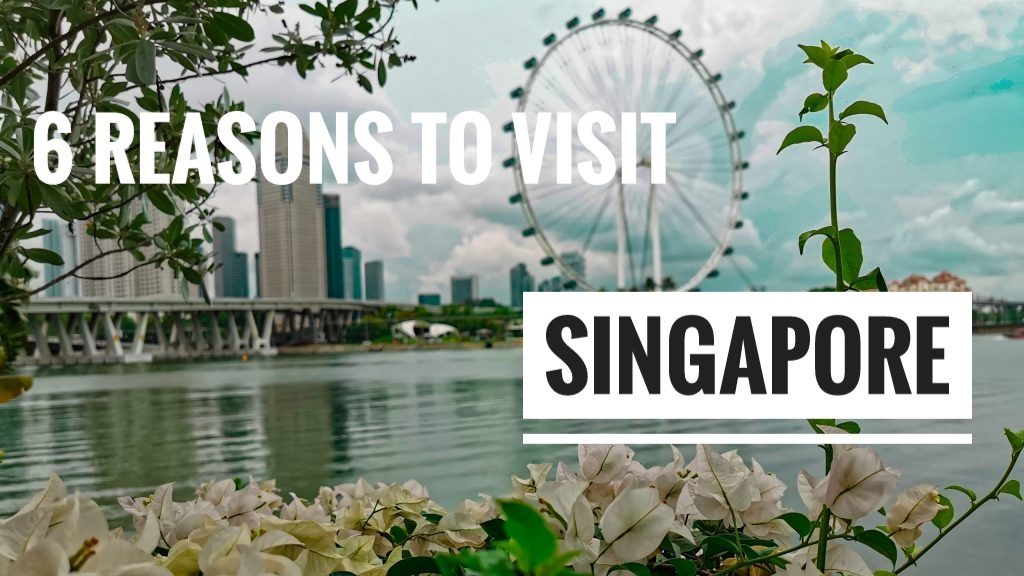 Singapore: What makes this tiny nation one of the most visited destination on the planet?​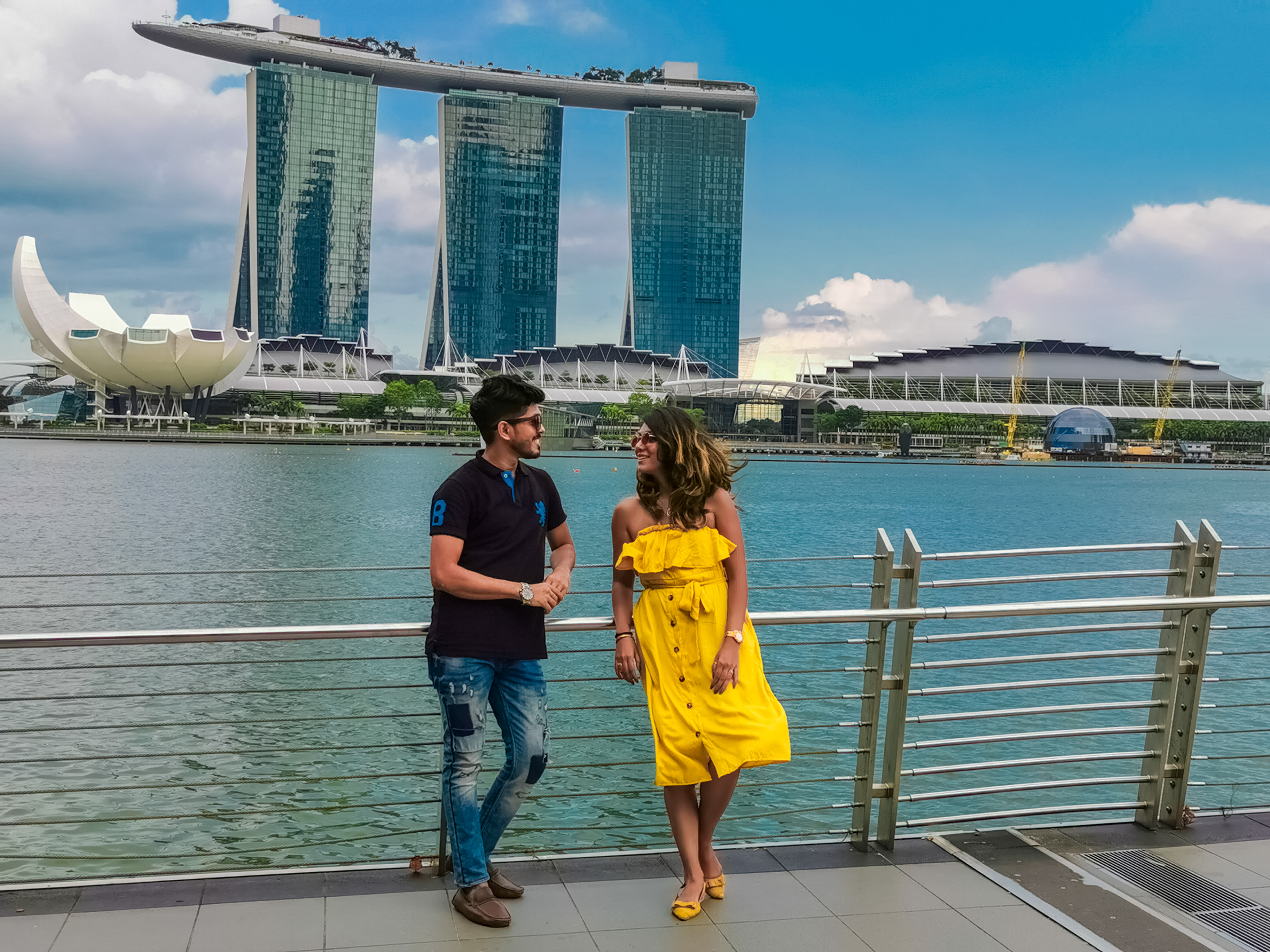 We were standing on the edge of a boat shaped rooftop on a 57th storey building. As far as the eyes stretched, we could see the panoramic view of a world class city. On one side the golden rays of the setting sun gleamed on the cluster of skyscrapers and on the other side a fleet of ships sailed by the bay slowly ebbing away into the horizon, every now and again zephyr swayed away the hair from her face. We clinked our Margarita glasses and looked on in total awe as the twilight turned to dusk and brought upon millions of shining lights down below in the city of lions. This is how we experienced Singapore from Marina Bay Sands.
During our travel to Singapore, we had many such wonderful experiences and discovered a place more than just towering architecture, iconic structures and luxuriant greenery – a city that will constantly wow you with its meteoric economic rise, world class attractions and innovations; a country that will fascinate you with its arts, heritage and culture; a state that will leave you amused with its diverse ethnicity, nightlife, neighborhood, festivals and culinary delights. Those few days that we stayed in Singapore, only made us wish that we had more time in hand to explore this amazing city a little more.
Singapore, a country that is just is about 2/3 the size of New York City and has 0.08% of the total world population emerges as the 5th most visited place on earth in 2019 surpassing New York, largest U.S. city by population (which ranks at 7th spot).
But was it like this always? Singapore had one of the lowest ranked economy, extremely high unemployment and illiteracy rate at the time of it's Independence; a state with history of colonization and separations now boasts of being one of the highest ranked economies in the world. Today after 5 decades from independence it not only did overcome problems like poverty, instability in trade, severe unemployment, lack of proper infrastructure but attracted many foreign investors and companies, tourists, explorers, students. Probably this is what goes hand in hand with the latest tourism tagline of Singapore, 'Passion Made Possible'. A place where possibilities are limitless.
"A nation is great not by its size alone. It is the will, the cohesion, the stamina, the discipline of its people and the quality of their leaders which ensure it an honorable place in history." ― Kuan Yew Lee, First Prime Minister of Singapore
There are several reasons that has contributed to the exponential growth of/in tourist footfall in Singapore over the years. Here are few reasons that makes Singapore a hot spot for all travelers.
1. An all-year-round tropical climate
With a tropical rain forest climate and with no true distinct seasons, the weather in Singapore is consistently hot and humid year-round, temperature averaging from 24-32°C. Some months are particularly warmer, dry and sunny whereas some of the months are wettest that records frequent shower and wind.
The months between February and August is considered dry season due to least rainfall than other times of the year, though the chances of sporadic thunderstorms are always there. Temperature soars maximum during this season, so weather can be unpleasant for someone who is not used to the brutal heat waves. So it is good to be prepared with lightweight clothing, rain jacket, hat, sunglasses, sun blocker, travel umbrella and a pollution mask.
The typical wet season is from September to Early March. Although Monsoon in Singapore is characterized by two separated time periods. Northeast Monsoon Season (December-early March) measures continuous moderate to heavy rainfall. Second is Southwest Monsoon Season (June-September) that observes short duration showers/thunderstorms in the afternoon.
Even in monsoon the humidity level and average temperature is similar to rest of the months. So it is advisable to carry lightweight waterproof jackets, quick dry and breathable attires, umbrella, sun blocker etc.
Irrespective of the weather, Singapore remains a destination among tourists and can be visited at any time of the year. Overall the best months to visit Singapore would be late February to early April as rainfall is minimal with clearer sky on most days.
2. Grand events and mega festivals
Singapore is a country of multi ethnic groups making it a perfect place for numerous festivals of cultural significance and mega events that are organized and celebrated on large scale throughout the year. The rich diversity and grand celebration of culture and Heritage, attracts a large number of travelers every year.
Significant Events during Summer:
Singapore Festival of Fun – a celebration for whole family in March that includes comedy festival, a street performers festival, live performances and photo opportunities from some of their favorite TV characters!
Annual World Gourmet Summit in Apr and May – an annual culinary event to showcase best dining experiences and promote local chefs.
Dragon Boat Festival in June– a significant Chinese festival that has left its influence on Singapore history. A dragon boat race that takes place in the Bedok Reservoir, the Kallang River and Gardens by the Bay Marina Channel is held between different racing clubs.
The Great Singapore Sale (GSS) in June and July – Singapore has always been a favorite among Shopaholics. Shop leading and luxury brand products from any of the upscale malls at Orchard Road or find affordable fashion fabrics, accessories, shoes, vintage items at Bugis street. Explore the complexes and streets of Haji lane, Arab street or shop at the flea markets of Chinatown to pick some souvenirs, knickknacks. Buy cheap electronics from Sim Lim Square in Bugis or from shops in Little India. But shopping gets much more exciting during Great Singapore Sale when massive deals, offers and unbelievable discounts are given at island-wide.
Singapore Food Festival in July – A myriad of culinary innovations, celebrity chef workshops, dining and gastronomic experiences.
Singapore Night Festival in August – celebration of art and culture
Significant Events during Monsoon:
Mid-Autumn Festival in September – Chinese celebration, lantern processions
Grand Prix Season Singapore (GPSS) in September – Formula One motor race
Zoukout in December – mega dance and music festival
Thaipusam in January – Hindu festival, colorful annual procession
Chinese New Year in February – most significant holiday with reunion dinners, colorful parades, fireworks
Beside these Christmas, New Year and religious festivals like Hari Raya Puasa, Deepavali is celebrated gloriously by tourists and locals.
3. Ease of connectivity to the rest of the world
By Air: Singapore – which is home to the World's best airport Changi is connected to 400 cities in around 100 countries and territories across world through more than 100 airlines. So travelling to Singapore by plane is the most convenient and time saving option.
There are several flights (non-stop or with layovers) that operates from all major Indian cities but the most budget option is to fly from Kochi or Chennai. The cost of a round trip from any of these cities is around 12000 to 15000 INR per person if booked couple of months ahead. We took a Air Asia flight from Bangalore with few hours stop over in Kochi before flying to Singapore via Scoot. It had cost us around 8000 INR per person (We didn't book a round trip from Singapore as we flew to Malaysia).
A few airlines that can be considered for fair ticket prices during non stop/shortest duration flights are Scoot, Air Asia, Air India Express. Otherwise Singapore Airlines Limited (SIA), the flag carrier of Singapore with its premium and best ranked services connects across the continents and all major destinations. Also its two subsidiaries Silk Air and Scoot connects many short to medium haul destinations.
By Sea: With one of the world's busiest cruise centers Singapore is also well connected by sea. All the leading cruise liners whether luxury or premium, Large or Mid size connects Port of Singapore to 123 countries establishing it as a maritime capital.
By Land: When it comes to accessibility by land, Singapore is connected to Malaysia only. If any plans of driving to Singapore then the below link can be followed;
https://www.lta.gov.sg/content/ltaweb/en/roads-and-motoring/driving-in-and-out-of-singapore.html
Getting around:
BY MRT and LRT: With a world class transit system Singapore Mass Rapid Transit (SMRT) is undoubtedly the most convenient, fastest and cheapest way to get around Singapore. Even though the SMRT network is divided into 5 operational lines connecting 119 stations, it takes hardly minutes to understand your way of getting around due to its efficient connectivity, frequency, timing, easy ticketing process and easy station coding. The trains are very clean, quiet and not over crowded. Each coach has seats reserved for the elderly, disabled & nursing mothers. Before buying a ticket using cash or card, fare can be easily calculated from any of the automated ticketing kiosks placed at each stations. There are proper signage to indicate where to interchange for next line or which way to exit for the nearest tourist attractions. The standard fare starts at SGD 0.83 – 2.08. The MRT operates from 5.30 am to about midnight daily. On peak hours it is available every 2-3 minutes and during off peak hours operates every 5-7 minutes.
In addition to MRT, Singapore also has a Light Rapid Transit (LRT) system that operates on a small scale in three public housing estate – Bukit Panjang LRT line, Sengkang LRT line and Punggol LRT line.
BY PUBLIC BUS: Singapore's public buses are another convenient option to connect the stretches where metro stations are not located and thus connects you to any corner of the island. The basic cash fare starts at 1.40 and SGD 3.00 for express services. While the card fares start at as low as 0.77 SGD. For details on pricing check the official site;
http://journey.smrt.com.sg/journey/bus_fare/
Most regular buses runs from 5.30 am to Midnight daily. However besides standard bus services Singapore has Nite Buses for late night commutation during weekends and public holidays; Shuttle Buses connecting landmarks, amenities and places of interest; Feeder Buses to link MRTs and premium buses.
http://www.smrt.com.sg/Journey-with-Us/SMRT-Buses/Special-Bus-Routes-Information#1096574-services-to-integrated-resorts
Note: You will not get your change back when you pay for bus tickets by cash.
BY TOURIST PASS: The Singapore Tourist Pass is probably the best and most affordable option to get in around the city. It is a special card that offers tourist unlimited travel on Singapore's basic bus services, MRT and LRT trains for the duration that it is valid. With a validity option between 1 to 3 days and with a price of SGD 10 to 20 (excluding refundable 10 SGD rental deposit) it can be used to cover every corner of the mainland (for outer islands like Sentosa, you require to top up/buy separate tickets). More details on the pass here https://thesingaporetouristpass.com.sg/type-of-passes/
Note: Try avoiding purchasing the tourist pass from airport arrival hall desks as they quote more price than mentioned in the official site. We just went to the Changi MRT station and bought 3 days pass for 20 SGD.
BY TAXI: Taxi is the most expensive way to travel around the city compared to all other modes of transportation. However at times you might need one, especially after a long day of exploring or during late nights. Among many taxi service providers Grab would be the cheaper option followed by Uber. For most taxi the base fare starts at 3-3.90 SGD for 1 km, charges 22 cents every 400 meters up to 10 kms and 22 cents every 350 meters thereafter. Peak hour and area based surcharges are extra. To give an idea, a ride from Clarke Quay to Kallang MRT at 11:00 PM had cost us around 15 SGD (770 INR) which was for a 7 km route.
AIRPORT TRANSFER: Once arrived in Singapore Changi airport you can easily take an MRT or Bus service during usual operating hours but for odd hours, you can take an airport shuttle bus.
http://www.changiairport.com/en/airport-guide/transport/shuttle-services.html
The Changi MRT is situated at the basement of Terminal 2. So irrespective of which terminal you are at, just follow the 'Train to city' to get to the MRT station. The train will connect you to Expo or Tanah Merah MRT from where you can interchange to blue or green line depending upon which part of the city you are trying reach.
More information on buses and other services can be availed from Changi airport official site
http://www.changiairport.com/en/airport-guide/transport/getting-to-the-airport.html#anchorBus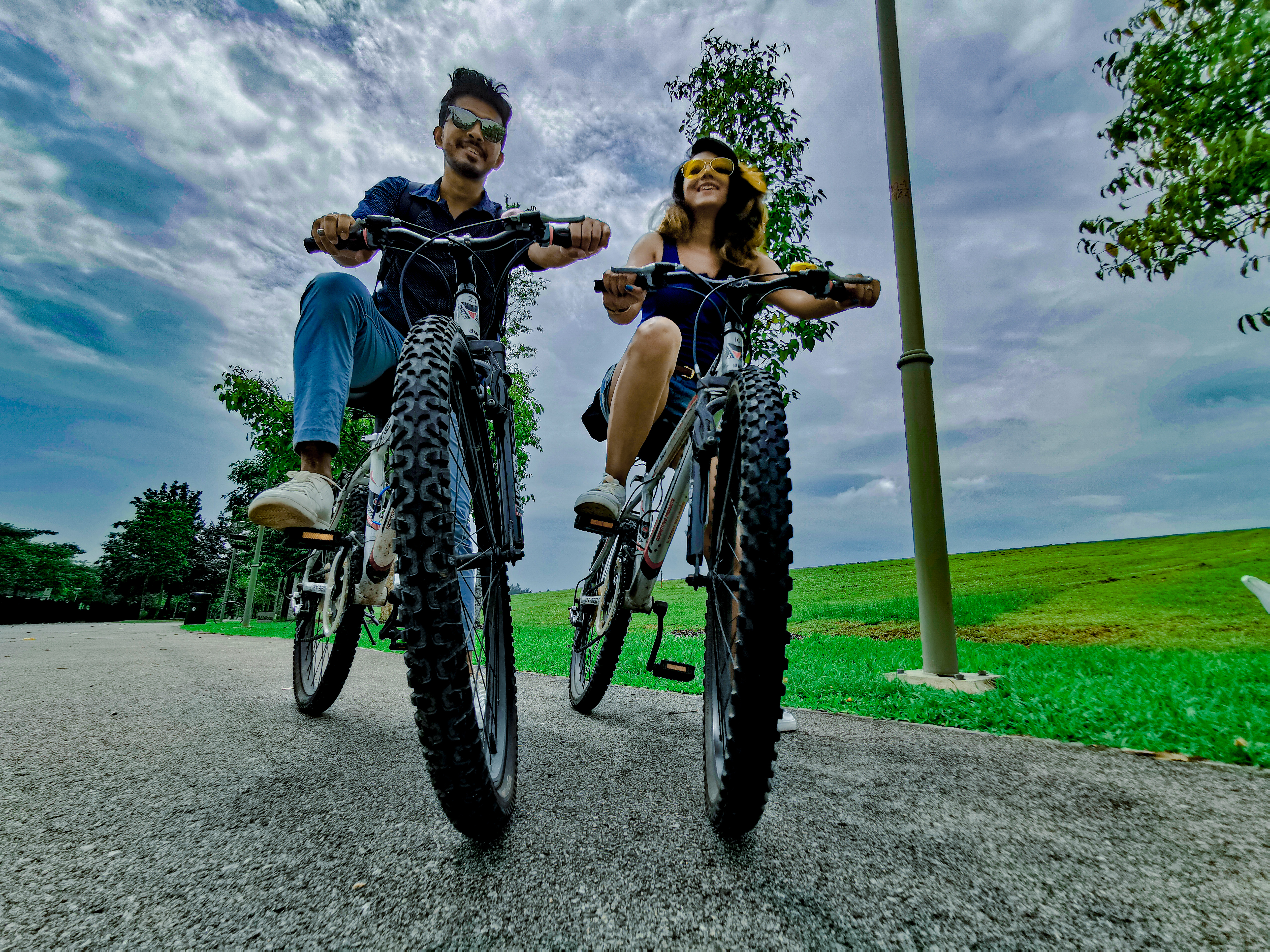 BY SHARED BIKES: If you are planning on exploring the close by neighborhoods of the city in a bit more inexpensive way then renting a shared bike can be a good option. Though the Singapore bike-sharing industry took a major hit due to several factors and resulted in closing of oBike, Ofo and Mobike, a few app based players like SG Bike, Anywheel are still operational. The refurbished bikes of Ofo was relaunched by a new player called Moov. A 30 minute ride on SG bikes would cost 1 SGD and 0.03 SGD for each subsequent minutes. Renting from local stores can cost much higher though.
4. Accommodation for all type of travellers
Even though Singapore has the reputation of being heavy on the pocket when it comes to accommodation, it actually doesn't disappoint any traveler whether on budget or on luxury. From shared dormitories in a hostel to pod hotels (20 SGD to 50 SGD), mid range bed and breakfasts to serviced apartments (80 – 250 SGD), from business to boutique hotels (200-400 SGD) or penthouse suites in luxurious hotels (500 SGD and above); Singapore has an accommodation option to suit every budget.
Besides the iconic and luxury hotels like Marina Bay Sands, Four Seasons, The Fullerton bay, The St. Regis, Conrad Centennial, Hotel Fairmont, Raffles , Pan Pacific, The Ritz-Carlton, Resorts World Sentosa there are several mid range hotels such as Hotel Yan, Ibis, Yotel, Park Avenue, Mercure, Hilton Garden Inn, Novotel Clarke Quay and budget hotels like The Great Madras, Fragrance, The Daulat, NuVe Urbane, Seacare, The Quay Hotel, Holiday Inn Express Katong, Days Hotel by Wyndham Singapore.
A few hostels that are known among backpackers are Travellers Loft, Bunc Hostel, The Bohemian Chic, River City Inn, Beary best, Footprints, Beds and Dreams Inn, Atlantis Pods, Spacepod@com, The Hive, Checkers Backpackers, 5footway.inn Project, Mitraa Hostels , 7 wonders, The Little Red Dot, Tribe Theory.
5. Food lovers paradise
Being a multi-ethnic, multi-religious nation Singapore's cuisine has majorly influenced by their neighboring Asian cultures such as Chinese, Indian, Malaysian, Peranakan and Indonesian adding lot more varieties even in most authentic dishes. With such thriving food culture it is no wonder 'eating' ranks as national pass time of Singaporeans. Over the years Singapore's street food scene and restaurant culture has evolved tremendously making it a destination for food alone. Be it the presence of several organized food courts and hawker centers to keep the street food culture alive amidst urbanization or the modern creative twists in age old recipes by high-end restaurants, be it the World Street Food Congress or an unforgettable experience of cheapest Michelin star meal; the varied foods of Singapore has attracted everyone from celebrity chef Anthony Bourdain to gastronomists around the world. It's only fair to say that Singapore has rightly earned it's reputation of best food destination in Asia by providing quality street foods in hygienic environment, organizing several food festivals to promote the local delicacies and by offering varieties of food to test your palate. Enjoy a drink at the top of Marina Bay Sands with a breathtaking view of the cityscape, have a hearty meal at a Chinatown restaurant amidst all the hustle bustle, Grab a quick bite from a restaurant in Little India or may be spend the evening reveling with family/friends at Clarke Quay while listening to the live music and end the night with a delicious dinner sitting by the riverside. The fact is that Singapore is every food lovers paradise.
Few Must-Try dishes:
Laksa– A spicy noodle soup served in a base of creamy coconut milk curry or fish and tamarind-mixed gravy , topped with choice of chicken or shrimp, fishball (optional), tofu chunks (optionals), fresh bean spouts, lime , cilantro, laksa leaves etc. There are several types of laksa available.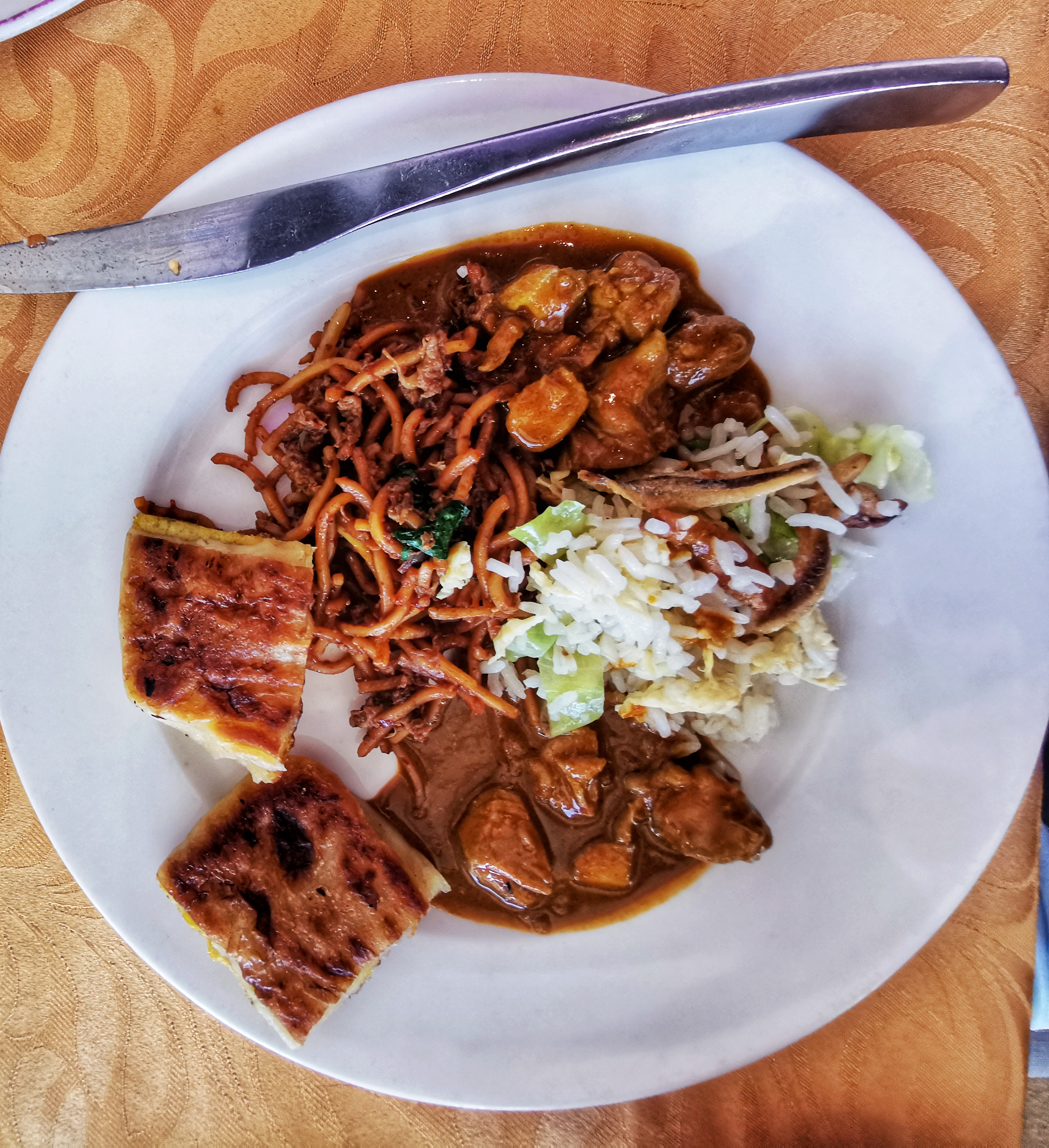 Hokkien Mee– A mix of yellow egg noodle and white rice noodle braised in dark soya sauce combined with pieces of seafood (usually squid and prawn), Chicken pieces or sliced pork belly, pork lard (optional), bean sprouts, sambal chilli sauce, lime etc.
Hainanese Chicken Rice-Considered as one of Singapore's national dishes, Hainanese chicken rice consists of tender steamed white chicken cut into bite-size pieces drizzled in light soy sauce and served along fragrant rice, topped with sprigs of coriander leaf, sesame oil and accompanied by a garlic-chilli sauce, cucumber slices.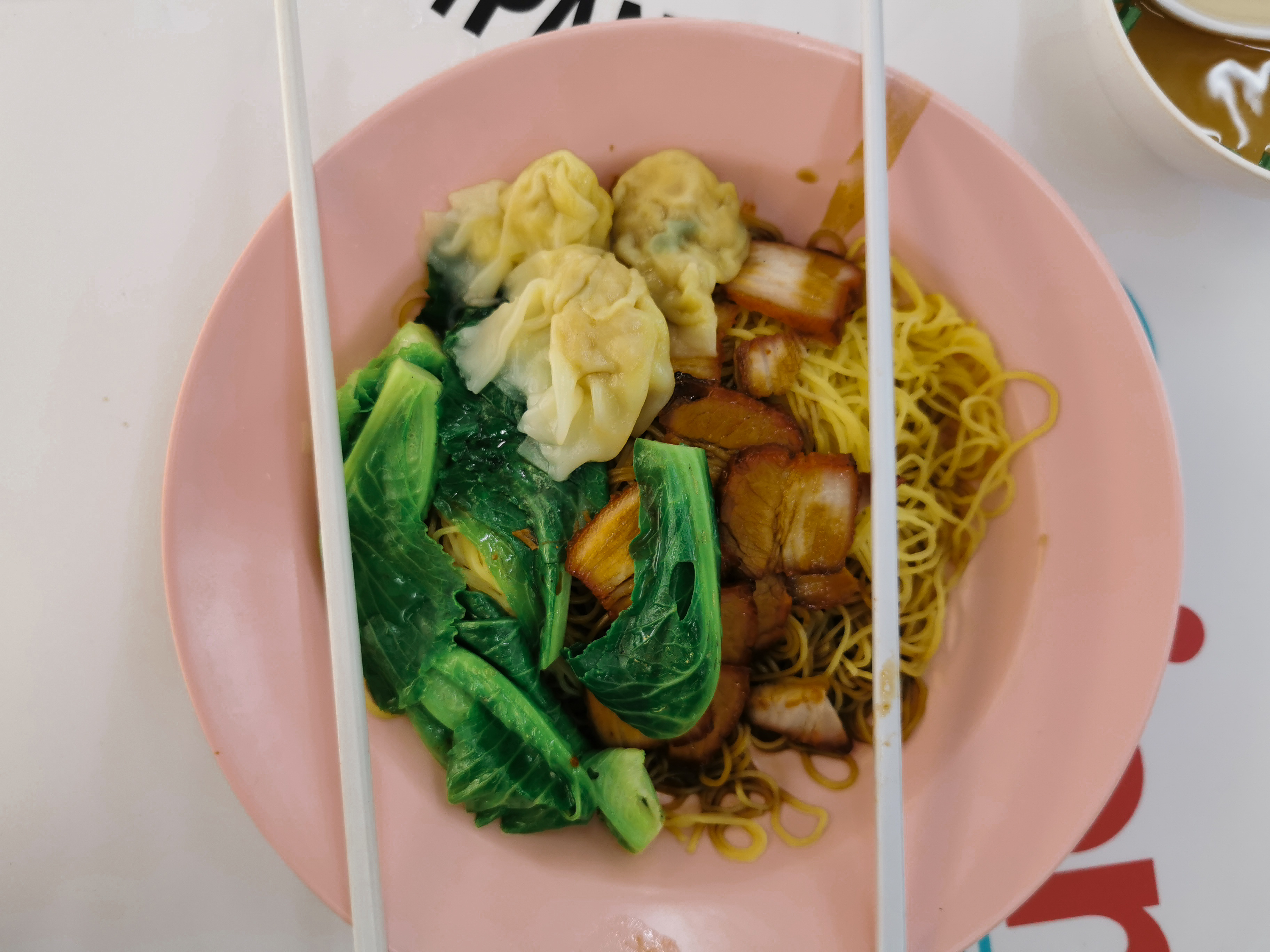 Wanton Mee (dumpling noodle)– A Chinese Cantonese dish with thin noodles that has leafy vegetables (like chinese kale), barbecued pork, dumplings (with filling of choice like prawns or chicken or pork, and spring onions), black mushrooms etc, and served with a hot watery stew.
Char kway teow- A noodle that literally means to stir-fried flat rice cake strips. Traditionally stir fried in pork fat with egg, light or dark soy sauce, shrimp paste, chili, and with some Chinese sausage, blood cockles, chives, beansprouts to finish it off.
Chilli Crab: Stir-fried mud crabs deepened in sweet and savoury flavors of chilli, tomatoes, vinegar, garlic and other herbs and spices.
Bak Kut Teh- Also known as Pork Bone Tea Soup though actually no tea is added. Infused with herbs (such as Dong Quai, Cinnamon, Star Anise, cloves), loaded with pork ribs, dried Shitake mushrooms, tofu puffs, and heaps of garlic to create it's intense flavor.
Yong Tau Foo– A hakka chinese preparation that has mainly stuffed pieces of tofu which are often paired with minced pork or fish cake paste, served in a light broth soup. Also fishballs, mushrooms and different vegetables are added sometimes and served with noodles in some places.
Satay– Meat (chicken, mutton or beef) marinated in a mixture of spices and lemongrass, skewered and grilled that is served with spicy peanut chilli sauce, raw onions, cucumber slices.
Nasi Lemak– Though originally a fragrant malay rice dish cooked in coconut milk that is served traditionally with anchovies, salted fried peanuts, boiled or poached egg, fried chicken, cucumber, and hot spicy sambal paste, in Singapore it is served in different variants as well. The sambal is usually sweet and less spicy while addition of deep fried chicken drumsticks or wings, fish cakes, curried vegetables is a twist on the traditional inclusion.
Roti canai/ Roti Prata– A Indian influenced flatbread with crispy outside and soft inside. The dough is kneaded, flattened, oiled, and folded before proofing, creating layers. Also there are varieties that are filled with eggs, meat, banana, cheese etc. and goes well with a delicious sides like fish or chicken curry or sambal.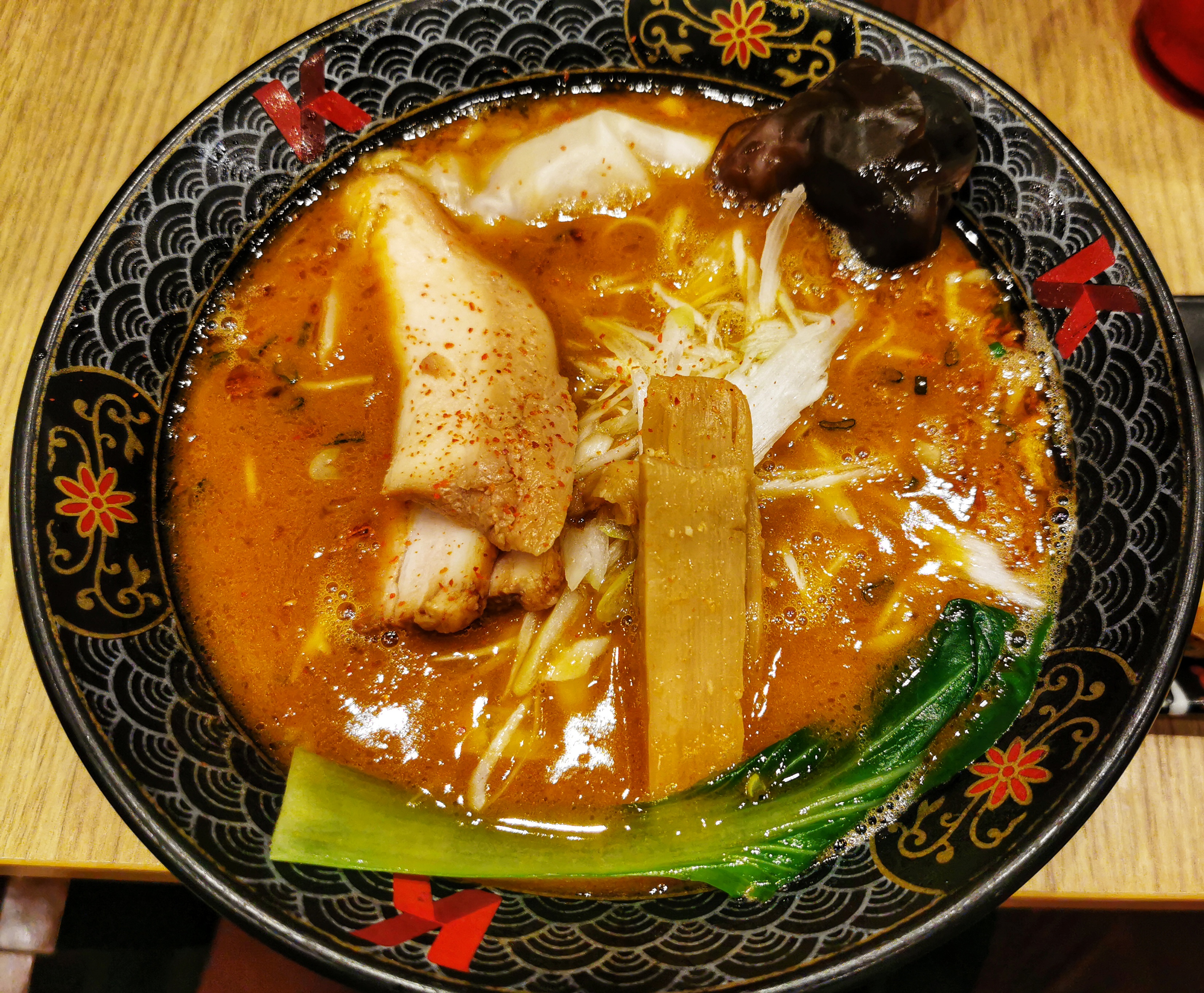 A few other mention worthy dishes are Kaya toast, Fried Oyster Omelette, Nasi padang (steamed rice served with various choices of pre-cooked dishes originated from Padang, Sumatra) , Roasted meat (including pork, pork belly, duck, and chicken), desserts like Rojak, Cendol, Ice Kacang.
6. Innumerable options for Action, Adventure and Attractions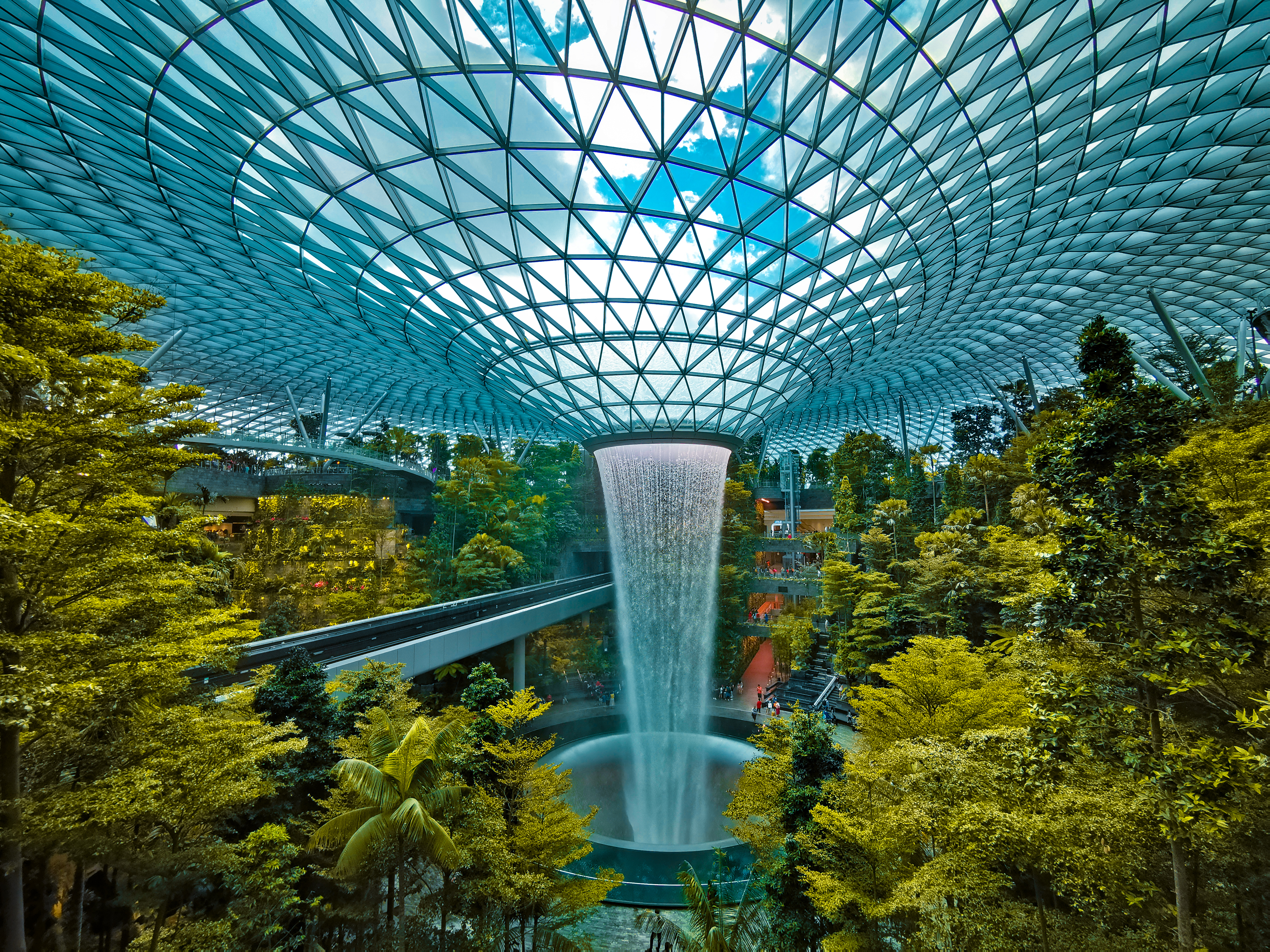 Whether you are a vacationer seeking an ultimate place to party and chill out, an adrenaline junkie craving for heart-pounding adventures and activities, a family on leisure trip to see the world class attractions, nature and neighborhood or an avid foodie exploring the finger-licking street foods and inexpensive Michelin-starred meals – Singapore is just the place where you want to be. Singapore has plenty of attractions and activities to choose from, a metropolis where you can enjoy both urban and natural wonders, history and arts, remarkable skyscrapers and ethnic enclaves like Little India and Chinatown, go on a shopping spree in places like orchard road, Bugis street or just be lazy and chill at the comfort of your luxurious stay.
Singapore is a unique amalgamation of cultures and history, religions and people, recreation and food.
Author: Sourab