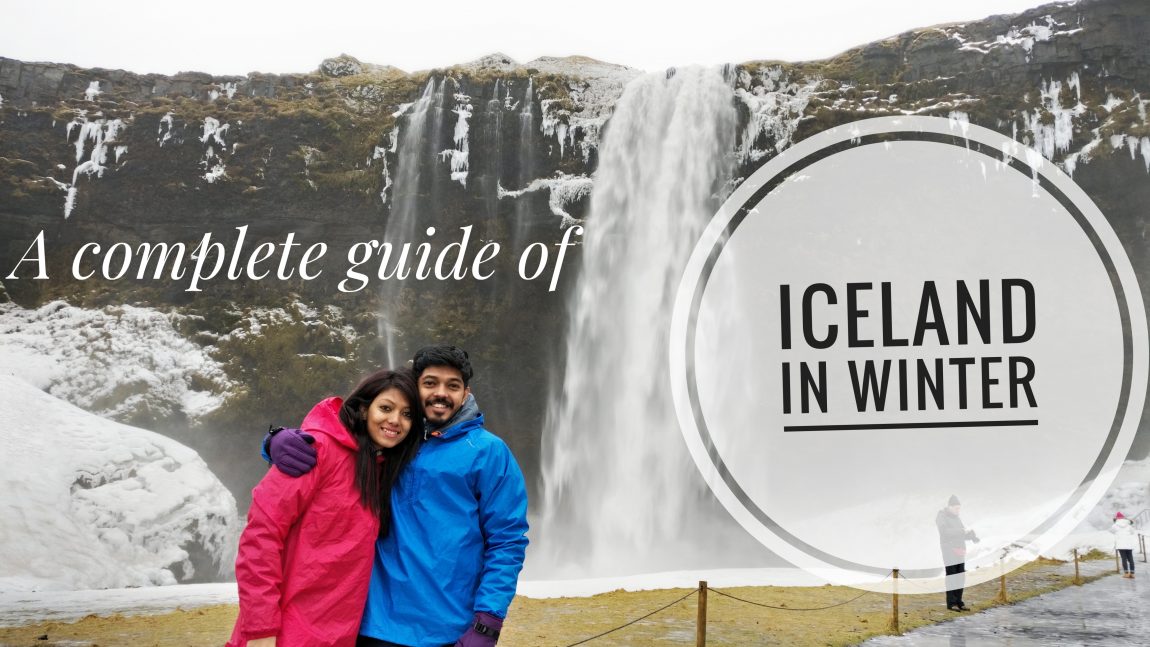 Icy winter of Iceland: A complete guide on planning and surviving your next trip to one of the World's most expensive country
"Þetta reddast" (pronounced thet-ta red-ahst) the Icelandic Credo which translates to "everything will work out in the end" is a phrase which most Icelanders believe in. A notion that will always uplift your heart and mind with optimism and hope whenever you're in doubt and facing challenges in life.
One fine Saturday afternoon of July 2017 I met this girl for the first time with the prospect of finding a life partner. I had no idea if things would work out between us. As her stories and life experiences kept me engrossed in the conversation, it was her infectious smile, her positivity towards life and unbounded desire to travel the world that unknowingly got me enamored of her. As hours passed by we realized that travel being our most common interest, probably someday we would make good travel companions if not life partners. Soon she told me about her plans of making a solo Iceland trip and don't know why but in a declarative tone she demanded that I was to join her whether or not we were to get married. I smiled and nodded my head, though kept wondering if that would ever happen. As it turned out, a few months later on a cold February morning we were sitting next to each other as husband and wife on our way to Iceland. During our days in Iceland when I came across this Icelandic motto "Þetta reddast" , it only reminded me how everything worked out in our relationship against all odds; also how we avoided a series of mishaps at the beginning of this journey (which included 4 more Schengen countries beside Iceland) and turned this trip to be one of the best experiences (read our blog What could go wrong on your first trip?).

Even though Iceland in Winter sounds a bit crazy at first, let me tell you that with proper planning and research it can give you the experience and memories that will last a lifetime coz you ought to believe "Þetta reddast".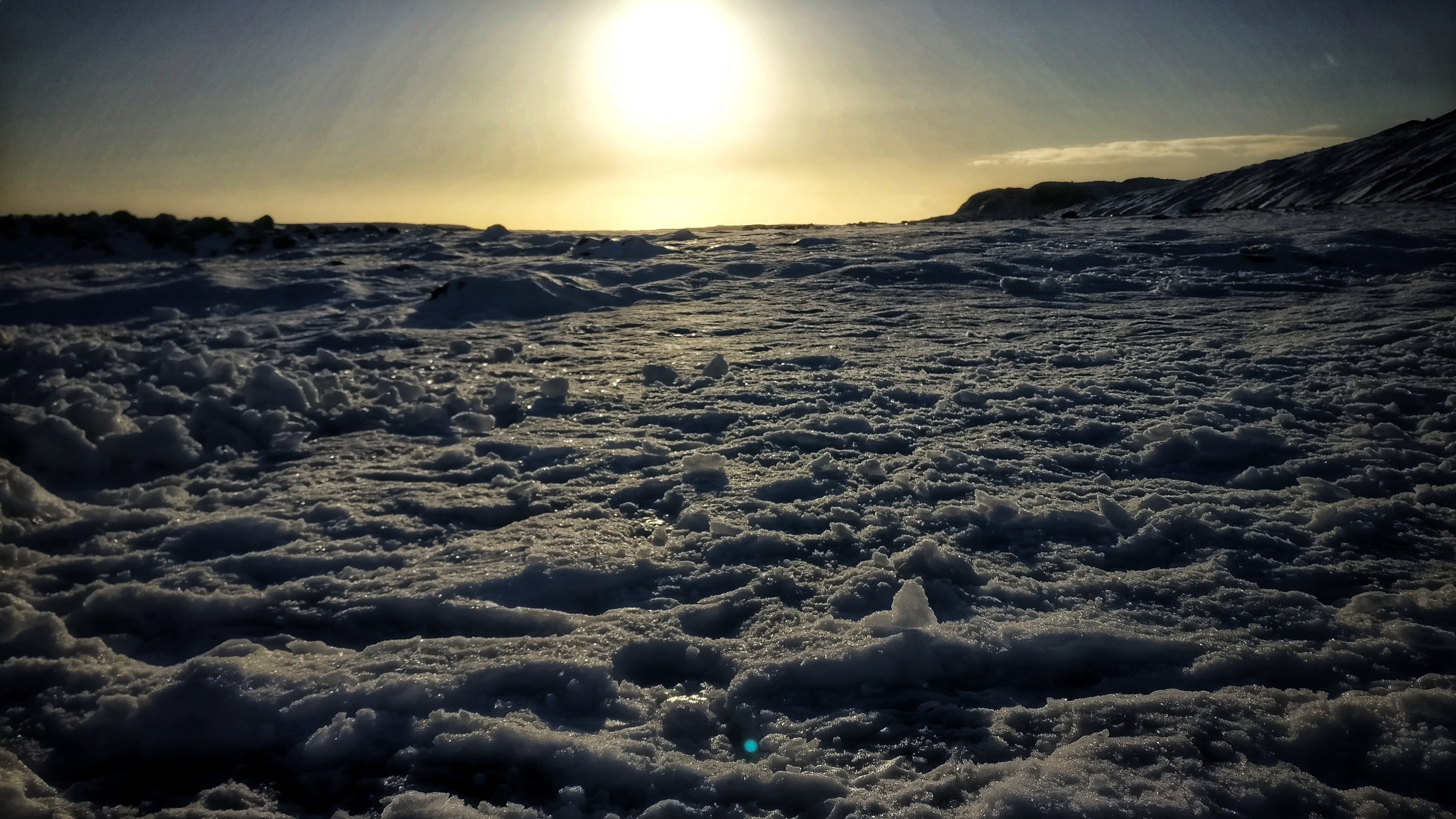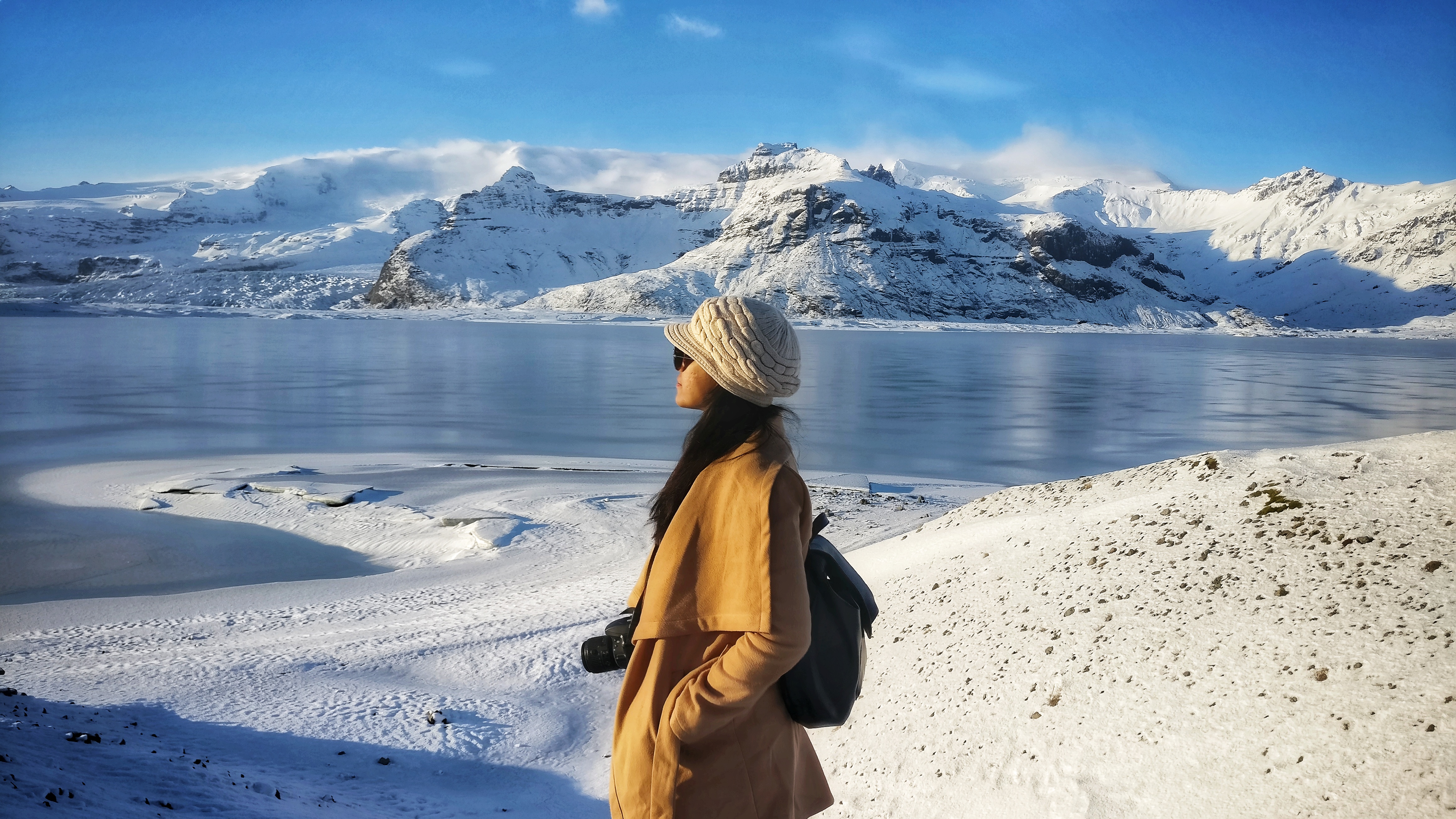 Why in icy-cold winter and not simply during warmer vibrant summer? 
Yes, Icelandic summer may have it's own advantages for tourists. Summer being the warmer months, all the roads across the country stays open (unlike winter) which means you can access the highlands and countrysides bursting with colors and life, thus the best time to explore the island by road trip. You can go on the best day tours, whale safari, in places like Vestmannaeyjar, Lundey, Látrabjarg you can watch adorable puffins in their natural habitats which returns from sea in summer to mate. Can access volcanoes, geysers, geothermal hot springs and many other isolated spots through a hiking tour and to top all of that you can even go for camping which is lot more budget friendly than staying at hotels.
As we know every season has it's pros and cons. The days in summer are too long , sometimes Sun shines for 21 hours and even after sunset it's not that dark. So if you have sleeping difficulties during daylight then it may be a problem. Also due to so much daylight in summer you can't spot the northern lights. Summer being peak season for tourists, you will be surrounded by crowd wherever you go; as well as the prices for hotels and activities are on the higher end.
On the other hand Winter in Iceland comes with its own wonders. The one that tops the chart is the natural phenomenon called Aurora Borealis or Northern Lights. Discover the ice caves or go for glacier hiking. Try skiing, snowboarding or snowmobiling. Dip in any of the natural hot springs to feel the warmth amidst biting cold. Iceland is known for its weather extremities especially in Winter. There is a saying in Iceland which goes like "If you don't like the weather in Iceland, just wait for 5 minutes". One moment the Sun may be shining brightly upon you and the very next moment it might be a heavy rain, a snow storm, hailing or a strong gush of cold wind bringing your visibility to zero. But let not these weather conditions and monochromatic snowy landscape fool you, Iceland is truly majestic and magical in every sense. So it's only fair to say that you will find many reasons to make Iceland your top winter holiday destination.
Which winter months are best to visit Iceland?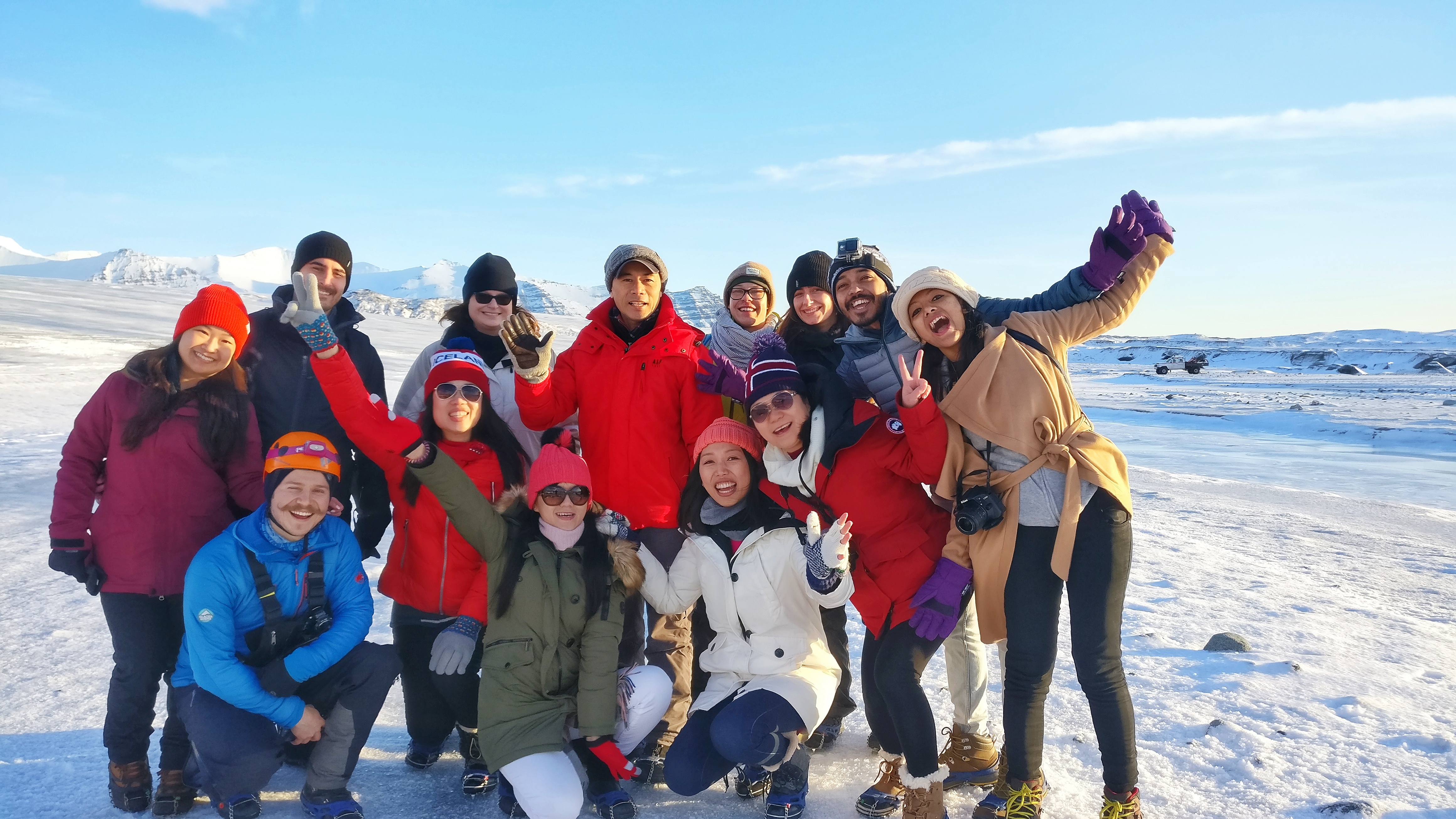 The winter in Iceland stretches from October to end of March or Mid April. Though the name Iceland gives the impression of an extremely cold weather, in reality the winter is relatively mild even being close to arctic circle. Due to the proximity to warmer currents of North Atlantic Gyre, even in mid winter the temperature averages around -2 and 4°c (28-39°F) in low lands and around – 10°c (14°F) in highlands in the southern parts of island. Whereas the northern parts can get colder with temperatures averaging between – 25 to – 30°c (-13 to 22°F).
Also these are the months (October to April) when the days are shorter with dark and longer nights, making it perfect for the appearance of the Northern Light. Having said that, catching a glimpse of the Northern lights is notoriously difficult as it is elusive and unpredictable and depends on a number of factors like darkness, clear sky, magnetic storms, solar flares etc. Sometimes, it may appear for hours together and at times only for a few minutes. So if catching northern light is one of the main purpose of your winter trip then October and March end/early April would be your best bet as statistically, the northern lights are most active then. Also these are best months because you'll have enough amount of daylight to plan for any other activities or day excursions , plenty of darkness and clear sky for the northern lights, the ice/glacier caves and all snow activities are accessible as well. However, during December to February also northern lights are pretty much visible but sometimes you may come across serious snowstorm, cloudy sky or heavy rain, reducing your chances of witnessing the natural phenomenon. So it would be recommended to keep some extra days in hand if you are to visit during these months and maximize the chances of spotting a northern light. Again, remember Iceland is more than Northern lights…dramatic and breathtaking landscapes, scenic coastal villages, magnificent waterfalls plunging from mountains, geothermal hot springs bubbling fluorescent colors or erupting geysers, amazing stories and folklore, delectable traditional Icelandic cuisine, rich viking history and culture, countryside views, wilderness, endless tours and activities, welcoming people is what distinguishes this land of Ice and Fire from any other on the planet. So be ready to be amazed every moment on your journey to this magical land.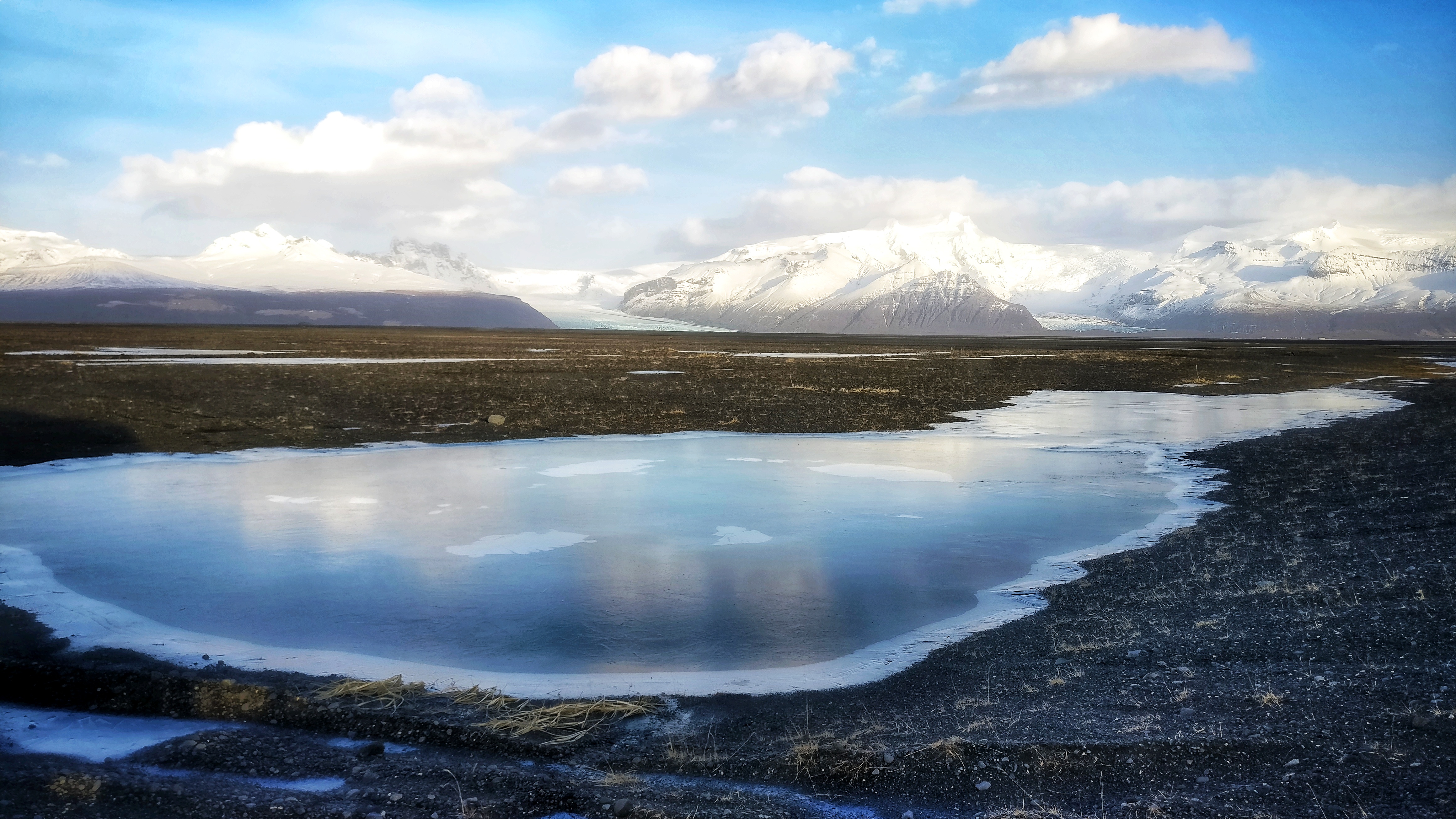 How to plan and book?
Step 1: Flight
Iceland air the native airline of Iceland is directly connected to 26 destinations in Europe and 23 destinations in North America, few of which are seasonal. However through code-share airlines like Aeroloft, Finnair, SAS, Alaska airlines it connects to few more destinations across USA and Europe.
From India there are no direct flights to Iceland, it comes with a layover in one or multiple airports. So you have to book a connecting flight to any of the European destinations where Iceland Air operates and from there take another flight to Keflavik International Airport in Reykjavik. Now there are number of airlines such as Qatar airways, Lufthansa, Finnair, British Airways, Jet Airways, Air India etc. that operates from major airports in India and connects you to many European countries from where you can fly further to Iceland. Well during our journey we found that the best and most budget option to fly to Reykjavik (capital of Iceland) would be from Delhi through Finair with a short layover in Helsinki, Finland. A round trip in this route averages between 45000 to 52000 INR  per person depending upon the season and how early you book your tickets.
Note/Tips: Most interesting thing that we had realized during our trip is that the Finnair flight to Reykjavik anyway gives a lay over in Helsinki (capital of Finland) for few hours before landing In Reykjavik. So we decided to halt in Finland for a couple of days, roamed around the city and then traveled to Iceland on a separate Iceland air flight.
If the travel bug is constantly biting you to discover a little more of the Schengen countries and if time is not a concern then you may even book multi city flights like Delhi to Finland, Finland to Iceland, Iceland to Other places like Norway, Denmark etc. and finally back to Delhi. You won't believe that the flight fare of the multi city didn't increase drastically, it was just a little over our budget. Of course based on your preference you can book with other airlines as well but keep in mind that price always differs based on number of layovers, total duration, chosen date and brand value of the airline. So try to search in combination of multiple dates and cities to see which suits you best.
Step 2: Stay
Iceland is one of the most expensive countries in the world even though prices are relatively lower in winter season. Staying in camps/tents is out of question and backpack hostels are fewer in number. Hotels will easily cost more than 8000 to 9000 INR per night. So the budget option is AirBnb or small guesthouses.
Price for a shared AirBnb accommodation (private bed room but kitchen,bathroom other spaces shared with owner/host) for two can start from around 3000 INR per night. Whereas a private AirBnb apartment room would easily cost 5500 INR and above (it all changes based on the demand, month and number of guests). Also you can find guesthouses in similar price range or for little extra. For those who are travelling solo or looking for an accommodation in lesser price can opt for dormitory style hostels (with or without bed and breakfast) that can be booked for as low as 1900 INR per night per bed.
If you prefer hotels over shared guesthouses, you can get the best prices from websites like booking, agoda, goibibo, kayak etc.
To search for affordable hostels/bed and breakfasts you can navigate through hostels.com, dorms.com, booking.com and compare the prices before booking.
Note: We booked an AirBnb near Grensavagur in Reykjavik and used that as our base for going to tours and other cities. It was located at walkable distance to bus stops, super markets and restaurants. Also the tour companies offered us free pick-up and drop-off from and to nearest bus stop.
If you are planning to utilize most of your days in excursions and activities and not spending much time for relaxing indoors then it is recommended to just choose a central location for your stay with good connectivity across city and don't go overboard with the pricing.
Step 3: Booking sight seeing and tours
Now coming to tours and excursions, Iceland has endless options and combinations to offer in terms of food, attractions and activities, you just need to choose from many trip operators and activity organizers . It can take weeks if you want to cover the whole Iceland however here we are giving information on most important things that you can do and visit based on our own experiences;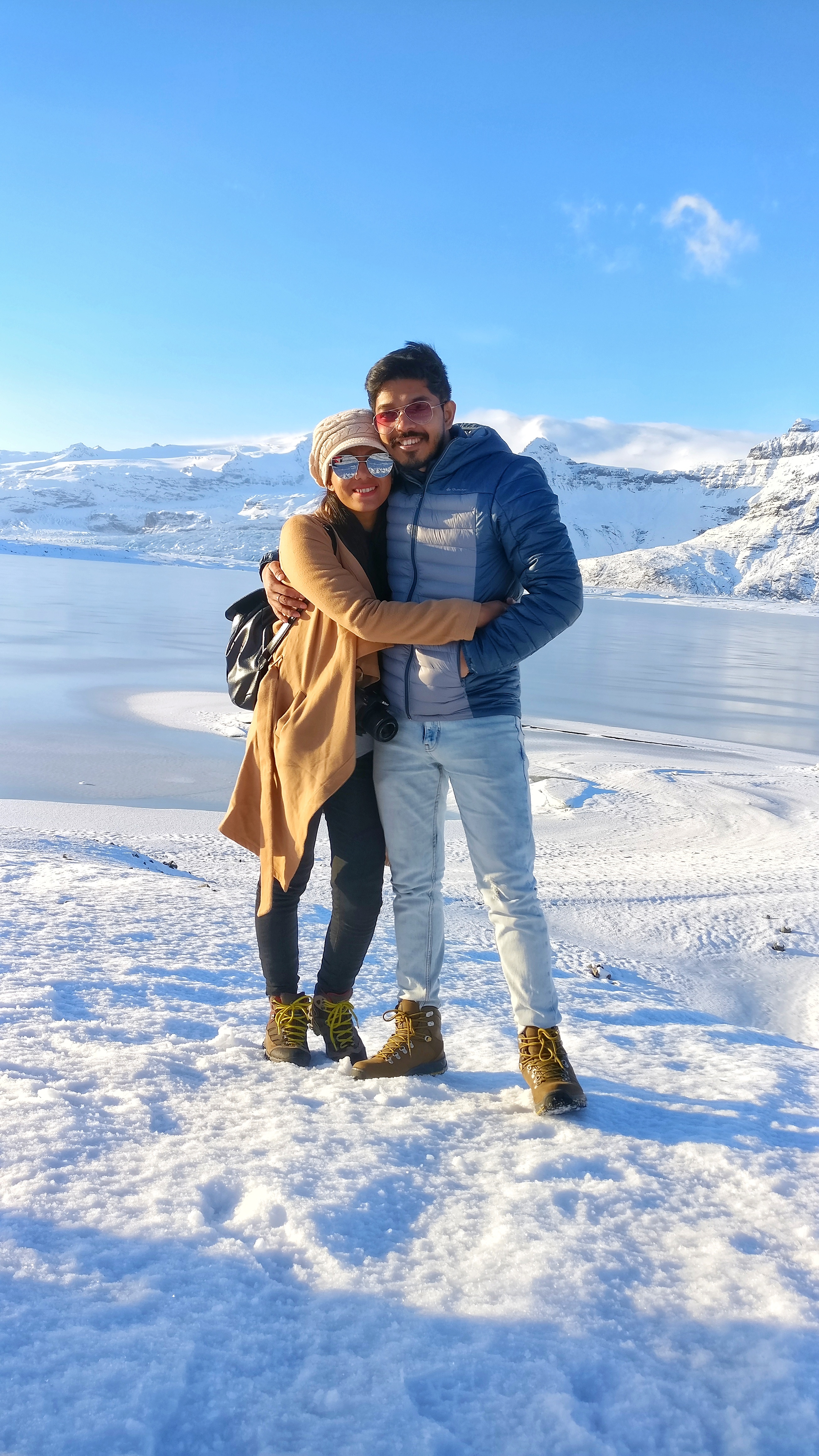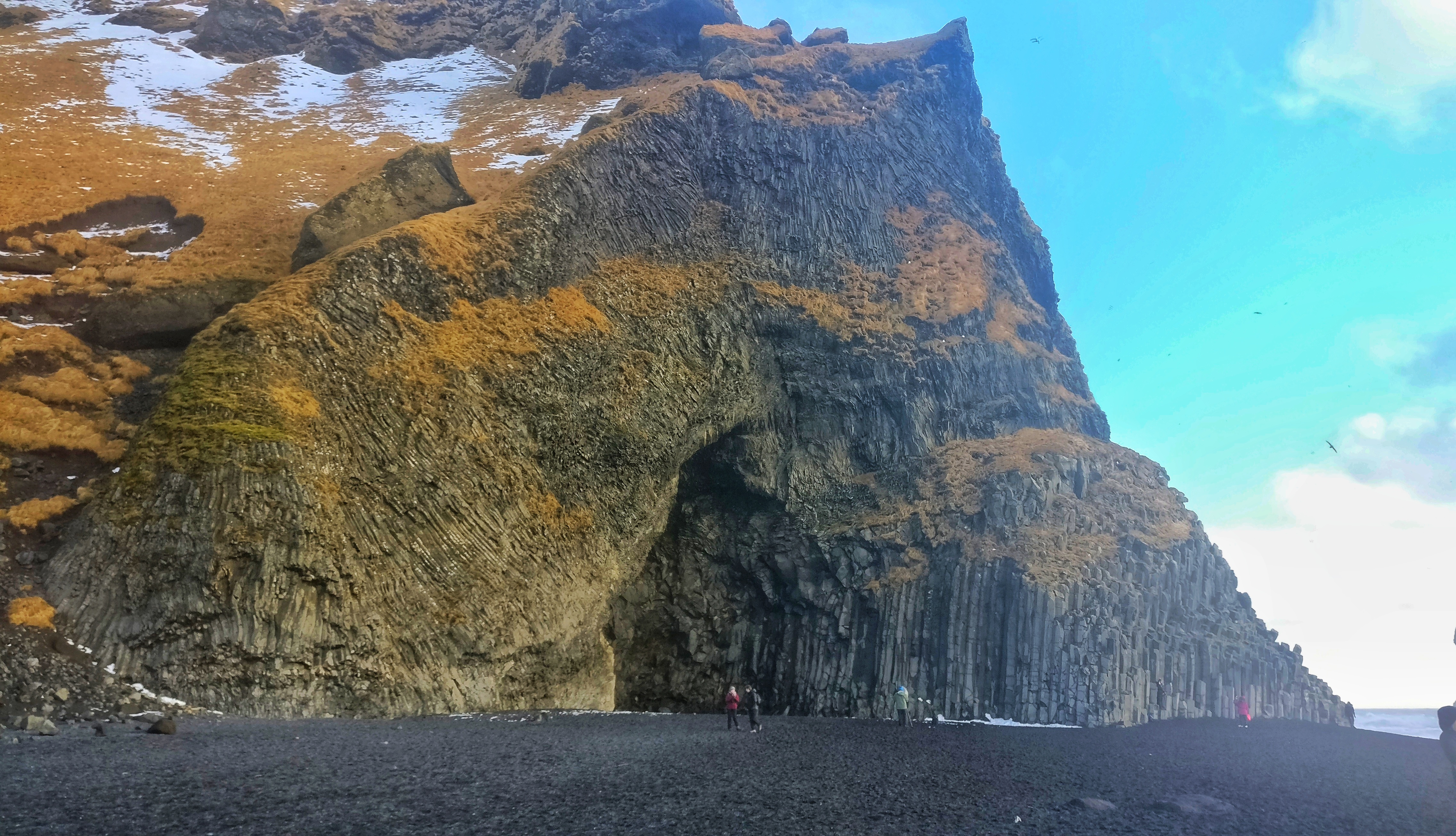 First one is two days South Coast tour. In this guided exploration you can discover stunning glaciers (including Europe's biggest), lava fields, ice cave , glacier lagoon, coastal village. Get mesmerized while taking a stroll at Reynisfjara black sand beach, experience the sheer beauty Seljalandsfoss and Skógafoss waterfalls.

Shine bright like a Diamond – a single iceberg washed ashore at Diamond Beach

And lots of them…

Second one is most famed Golden Circle tour that should be in must-see list of every Iceland visitor. This is 8-10 hours classic route that covers about 300 kilometers (190 mi) looping from Reykjavík into the southern uplands of Iceland and back . The three primary attractions on the route are the Þingvellir National Park, the Gullfoss waterfall, and the geothermal area in Haukadalur.

Most beautiful and adorable Icelandic horses at a firm

A moss filled lava landscape

Third one is immensely popular Blue Lagoon (this is separate from other lagoon mentioned previously as part of other tours). A geothermal spa enriched with silica, minerals and algae; nestled among moss filled lava landscape and surrounded by exclusive facilities and luxurious amenities, this is another wonder in itself. If you have enough time, it is advisable to spend at least half a day here as it's just more than a spa or lagoon. Don't be mistaken by the idea of spa, as there are plenty of things to keep you engaged with. It won't be wrong to say that at the end of day you will be left wanting more.
Fourth one is the wonder called Northern Lights. For this you can book a few hours trip from Reykjavik. This is typically 4 to 5 hours northern lights hunting at night. Based on weather condition, the operators take you out on a jeep or van with other tourists in chase of a clear sky and northern lights. If city is cloudy then they take you outside city. However due to bad weather if your trip for the day is cancelled, you can request for a reschedule. Unfortunately due to extremely cloudy sky and snow storms we could not spot the lights even after three attempts on different days and did not get a refund either.
Lastly you can keep a day for Rekjavik sight seeing. Even being a small city, there is so much to see. A few noteworthy mentions are the Sun Voyager, the Harpa Concert and Conference Hall, Flea Market, Hallgrímskirkja church, Perlan.
Step 4: Visa 
To travel to Iceland a Schengen visa needs to be obtained from the applicable embassy/consulate. The Embassy of Denmark and Iceland has opened multiple Visa Application Centers in India operated by VFS Global Services Private Limited (http://dk.vfsglobal.co.in/).
Depending on the purpose under which you need to enter the Schengen Area, there are several types of visa like Transit, Tourist, Visiting Family or Friends, Business etc that you can choose from. Prices for each varies. A Tourist visa costs 4800 INR (an additional 1652 INR to be paid to VFS as service free).
You can download the Visa application form for Indians and check required list of documents here (http://dk.vfsglobal.co.in/tourist.html)
Note: To avoid the hassle we applied the Visa through a tour agent, who helped us with completing the form, preparing cover letter, getting medical insurance and securing an appointment with VFS. Even though they charged INR 1000 per applicant, the process of getting visa was much smooth.
What should be in your luggage?
So what are essentials for making it through the rain, hail, snow and wind of winter Iceland? Are the regular sweaters/parkas or pair of boots enough? Along with the obvious camera, electronics, chargers, undergarments, pack right type of clothes by going for comfort over style. These are some of our tried and tested suggestions;
Top-wear: Pack three layers of clothes for added warmth – first thermal inner, then a fleece jacket and lastly solid parka jacket/Sweater. It's good to have 2 sets of inner layers if you are staying longer. Make sure to invest on a good quality winter jacket (made for arctic winters or can protect from sub zero temperature, up to -15°c)that has down fill, an optional fur hood lining, water resistant and windproof. Raincoats /poncho if you don't have a waterproof jacket.
Bottom wear: Thermal pant, fleece lined leggings followed by snow pants or waterproof pants.
Footwear: Woolen sock 2 to 3 pairs. Also make sure to pack a good pair of waterproof boots (preferably snow boots that are on high side, has a rubber sole to keep water out and certified to keep you dry and warm in temperature up to -31°c (-25°F) and in heavy snow or slush). If you are having plans for snow or glacier hiking and don't want to spend on crampons, then you can rent one with your tour operator for a minimal price.
Face– A balaclava to protect your face and ears from strong winds. If not at least a muffler for men/scarf or shawl for women and woolen cap.
Hands– Wind water and winter proof high quality gloves. Best to go with ski gloves if you are not sure which one to buy (in Iceland weather changes every now and then, so better be prepared if you want to enjoy. You feel maximum cold through hands and feet). We bought the wrong one and almost froze to death. However, we found the perfect gloves in one of the stores in Iceland which surprisingly had cost us less than India saved our lives.
Eyes- Polarized sunglasses than regular pair of goggles. This would protect your eyes from strong wind, snow and bright sun light and harmful UV rays.
A swimsuit-don't get surprised. This will come handy when you want to jump into a hot spring or the pools of blue lagoon.
A small fold-able waterproof carry bag/backpack for day trips to carry lite food, camera, water bottle. Don't pack shorts, dresses and any other unnecessary stuff. You need protection from Cold.
Waterproof rucksack or good quality trolley to fit in all your essentials.
Transportation: How to move around when you are in Iceland?
Airport Transfers: The Keflavik International Airport is located approximately 50 km (31 mi) away from the city's center. So Airport Transfers can really be expensive if you are taking a taxi. Rather you can book for a transfer with commercial bus companies like Flybus, GrayLine or Reykjavik Excursion. These buses leaves 35 – 40 minutes after arrival of each flight.
To get the bus details you can check the screen in the terminal or inquire at the Flybus/Reykjavik Excursions information counter at the arrival hall. The journey takes 45 minutes to reach city. You can inform the help desk person about your drop location/hotel/guest house. They would let you know which bus to board. After reaching the main city, you might have to change into smaller buses for further transfer to exact location, it will be arranged by the bus company itself.
Note: You can book you return airport transfer for a later date in advance from airport help desk. Beside that Public Bus route nr. 55 at Strætó takes you to and from the airport all the way to central Reykjavík (BSÍ – Bus terminal) nine times a day.
Public Transportation: For moving within the city or taking a short ride to reach a pick up point or to get to guest house from drop point, you might need to use Public Bus Service managed by Strætó.
This is the only budget connectivity within capital or outside capital. Fare for a single journey is 470 ISK (268 INR) for adults and 235 ISK (134 INR) for children (6-17), seniors (67 or older) and disabled.
City bus in Capital area does not accept debit or credit card, only cash, bus passes or bus tickets. However to buy a ticket from bus using cash you need to give the exact amount, drivers don't have change. If not, you can purchase ticket from 10-11 super markets, Kringlan shopping centre, Mjódd Bus Terminal and few other vendors (full list of vendors here https://www.straeto.is/en/verslun/gjaldskra/solustadir).
The easier option though is to download the mobile app of 'Strætó' from Android or IOS store. You can check which bus to board and what time, locate buses in real time, purchase a ticket.
Note: Once you purchase the ticket using app and activate, it will have only 75 minutes validity to board the bus. A clock count down will show the moment you activate it. So even if you buy the ticket in advance, activate only before getting into bus. Also you might need internet connection to activate the ticket but (as we didn't have internet connection, we activated the ticket using guesthouse wi-fi just before leaving). On the other hand country buses going outside capital have free wifi and electric outlets on board.
You can check route details, timetable and prices on Strætó website and FAQs as well
https://www.straeto.is/en/upplysingar/spurt-svarad. Strætó have day passes and 3-day passes as well.
Reykjavík city card: It's available for 24, 48 or 72 hours. With this card you can get free access to a number of museums and galleries, all swimming pools in Reykjavík and free unlimited travel by bus within the Reykjavik Capital Area. In addition, the card also gives a free ferry trip to Viðey island and discounts on various tours, in shops and on services. You can buy it here https://visitreykjavik.is/city-card/where-to-buy
Car rental: If you are willing to self-drive then rent a car directly at the airport with companies like Budget bílaleiga, Europcar, Avis, Procar etc. Also you can book the cars online in advance before your arrival. Keep in mind that the cost of gas is quite expensive during winter in Iceland.
Where to eat at your heart's content?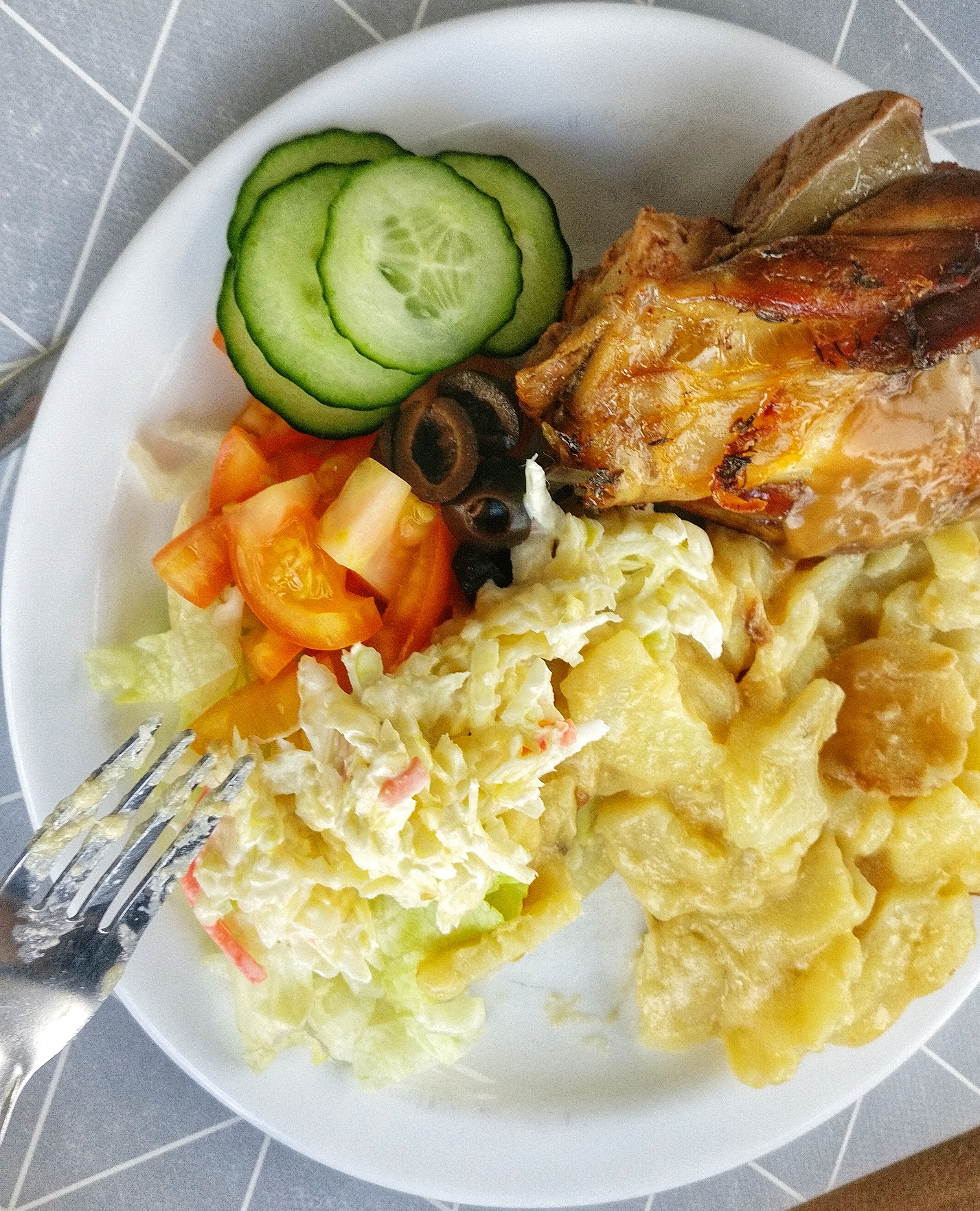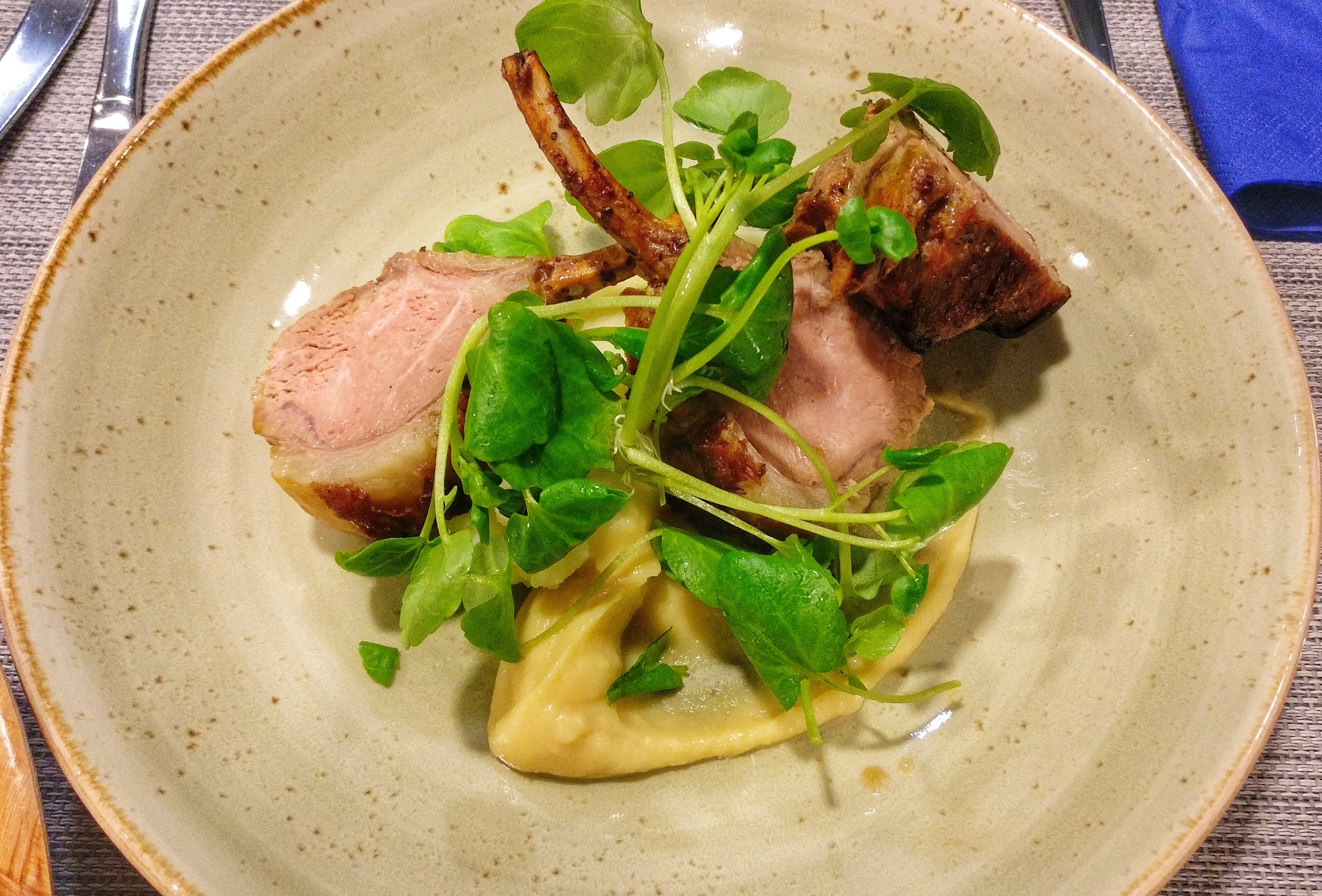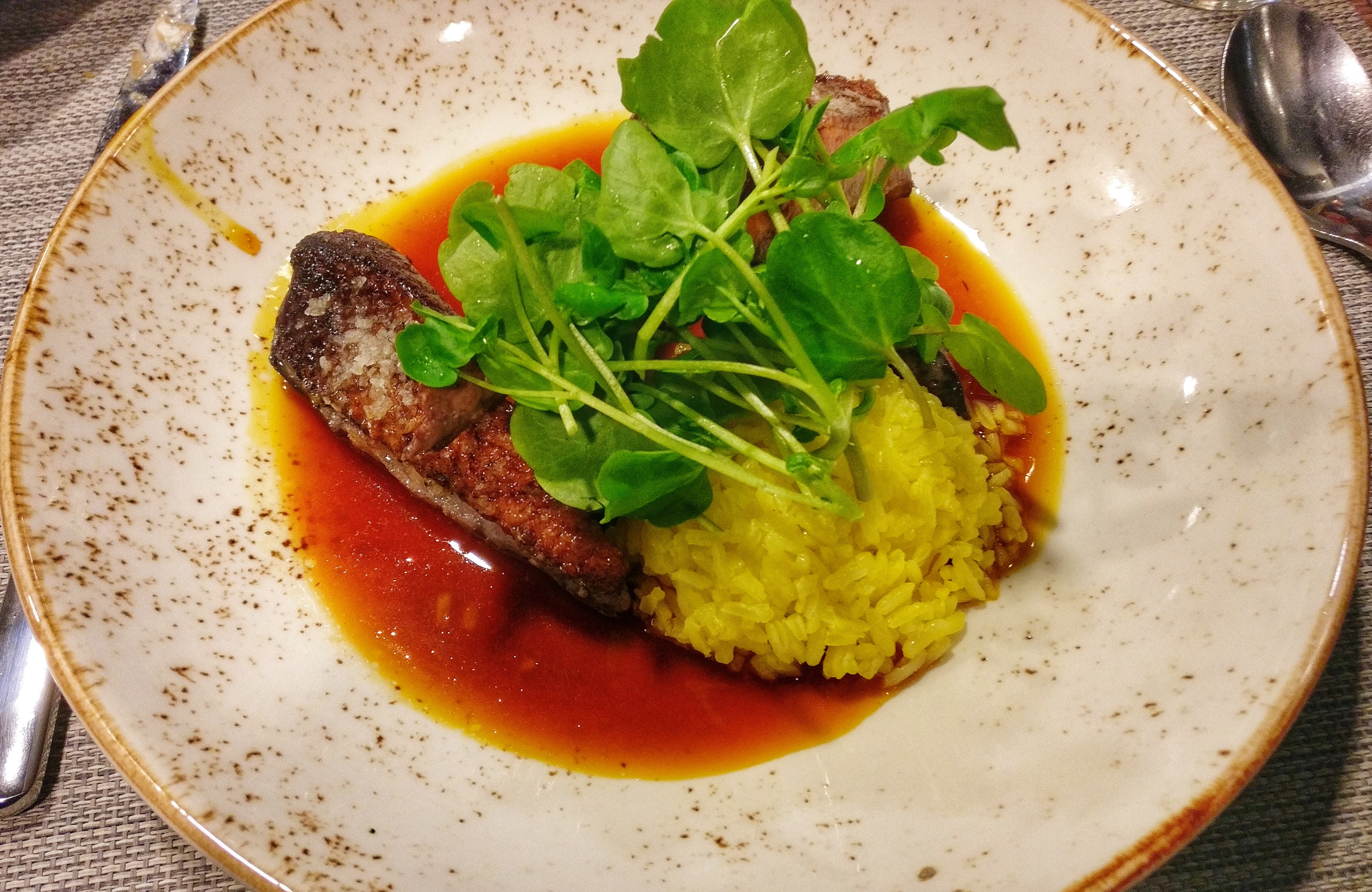 Having a full meal can be really exorbitant, especially if you are having it under the comfort of a fine dining, in a warm atmosphere where you can sit relax and enjoy. For a small island nation which relies heavily on imported goods and raw materials, it is quite apparent to have high prices. A regular meal can cost around 3000 INR (5266 ISK) or more. However if you do some research of your own, inquire with locals and guides, you can easily find some eateries in the capital that serves delicious menu options with affordable prices. You can find a variety of international cuisine as well as traditional Icelandic preparations. Here are a few recommendations on some budget restaurants, street foods and cafes;
Restaurants:
Icelandic Street Food– small fast-casual restaurant in the heart of Reykjavik serving quality traditional Icelandic dishes in a fast and convenient way.The lamb soup is amazing and affordable! You even get free refills served in a bread bowl! Choose from three different menu options.
Lækjargata 8, 101 Reykjavík, Iceland
Mandi Reykjavik-Mandi's goal is to offer Icelanders and tourists a real Syrian food at a reasonable price. With a wide range of options in Falafel, Shawarma, salads, hummus it is one of the places for travellers on budget. Appetizers and fries starts at 550 ISK (INR 315) whereas a meal can cost 1550 ISK (INR 890).
3 b, Veltusund, 101 Reykjavík, Iceland
Noodle Station -This is one of the most popular restaurant among locals and tourists that serves Asia's signature dish, Noodle Soup in three variations; chicken, beef, and vegetable, along with a mixture of secret ingredients. They have three stores.
Laugavegur 103, 101 and Kringlan, 103 Reykjavík, Iceland
Viking Kebab -If you love some lip smacking kebabs or want to grab a quick bite like Burger, Rolls/wraps than this is the place for you. It has been a favorite for local community since its opening. The portions are big enough and you'll probably not be disappointed when you are hungry as a bear. Prices from 1040 ISK (INR 600)
Engihjalli 8, 200 Kópavogur, Reykjavík, Iceland
Durum – They serve breakfast, soups, salads, sandwiches, paninis, quesadilla, wraps, and pizza , all in reasonable prices.
Laugavegur 42, Reykjavík, Iceland
Gló – A little heavy on wallet compared to previous options but a healthy-eating, vegan, organic, and raw food option. The menu changes daily and includes a raw food, vegan, and chicken dish and a soup of the day.
Laugavegur 20b,Reykjavík, Iceland
Devitos Pizza – A known name among locals, serving quick and easy, delicious pizza slices with quite a few options. If you can't resist a pizza , this is one place you must visit.
Laugavegur 126,Reykjavík, Iceland
Reykjavik Fish – Quick service and friendly staff. Easy to locate as it is right across the old harbor front. You pay first and the meal will be served at your table. Good portion of tasty fresh fish and chips, reasonably priced. Also alcoholic beverages are served.
Geirsgata 4a, 101,Reykjavík, Iceland
Ramen Momo – A Japanese restaurant. Only ramen studio in Iceland and the first noodle bar to produce organic fresh noodles. The major dishes are Ramen noodles, Udon noodles, momo dumplings and steamed bun sandwiches. Highly recommended for a quick, reasonable and delicious meal.
Tryggvagata 16, 101,Reykjavík, Iceland
A few other names to mention are Nonnabiti for its Sandwiches and subs; Hradlestin for Indian cuisine (though quite expensive); Baejarins Beztu Pylsur for HotDogs, Sushibarinn etc.
Cafes:
Café Haiti – Probably serves the best coffee in Reykjavik. Serves great breakfast combos (in affordable range compared to many other) as well sandwiches, soups, salads, desserts, hot and alcoholic beverages and fresh fruit juices. Amazing friendly staffs.
Geirsgata 5c
Cafe Babalu – A cozy and quirky local coffee shop with a delightful menu. Reasonably-priced quick bites and amazing coffee. Spread over two floor with nice decor that will make you feel relaxed, just enjoy your coffee and snacks. Strongly recommended for their Irish Coffee and hot chocolate.
There are some great street food options available in Reykjavik that can save you a lot of bucks if you are looking for grab-and-go options or don't mind eating outside sitting on a bench. A few names to mention are Icelandic Fish and Chips Wagon at Geirsgata, Fish and Chips Vagninn at the picturesque old harbour; Fish & Co truck at Kirkjustraeti 101,101; Lobster Hut near Harpa. These trucks are most convenient options to find some preparations with fresh-caught, Icelandic fish. You can always pick some packed sandwiches, hotdogs, salads from nearby departmental stores like 10-11, Hagkaup, Kronan etc.
However during the trips or excursions operators will halt in some pre-decided highway restaurants/hotels. If you don't wish to spend much there then ensure to take some pre-packed food from capital. 
A Few Tips:
-Download the offline google maps of the city Reykjavik or other parts of Iceland for navigating when you are outside hotel. This helps since sometime you will not have wifi. Though the cab, buses of tour companies will have wifi , its better to keep an offline map.
-Pack some ready to eat food like instant noodles, upma, protein bars, dry fruits. Try making instant meals when you are at guest house and carry some snacks like sandwich. This will save a lot looking at how expensive food can be in Iceland.
-Save bucks for better but don't miss out on trying some of the traditional and best known  foods like Icelandic Pylsur (hotdog), Hákarl (fermented shark), Kjötsupa (Icelandic goat meat soup or a Hangikjöt (Slow Roasted Lamb), Rúgbrauð (Rye Bread), Skyr (a thick creamy dairy product like yogurt), Icelandic Fishes such as Capelin, Cod, Haddock, Halibut, Greenland shark, Pollock etc. (stewed, boiled, fried, roasted or grilled-just the way you like it)or may be the most unusual dishes Svið(smoked Sheep's head) and Hrútspungar (Sour Ram's Testicles. Though we didn't taste the last two ourselves, noticed it in the menu of one countryside eatery. And certainly don't miss on sipping some of the best Icelandic beers like Skyrgosi prduced by Gædingur Brugghús, Vatnajokull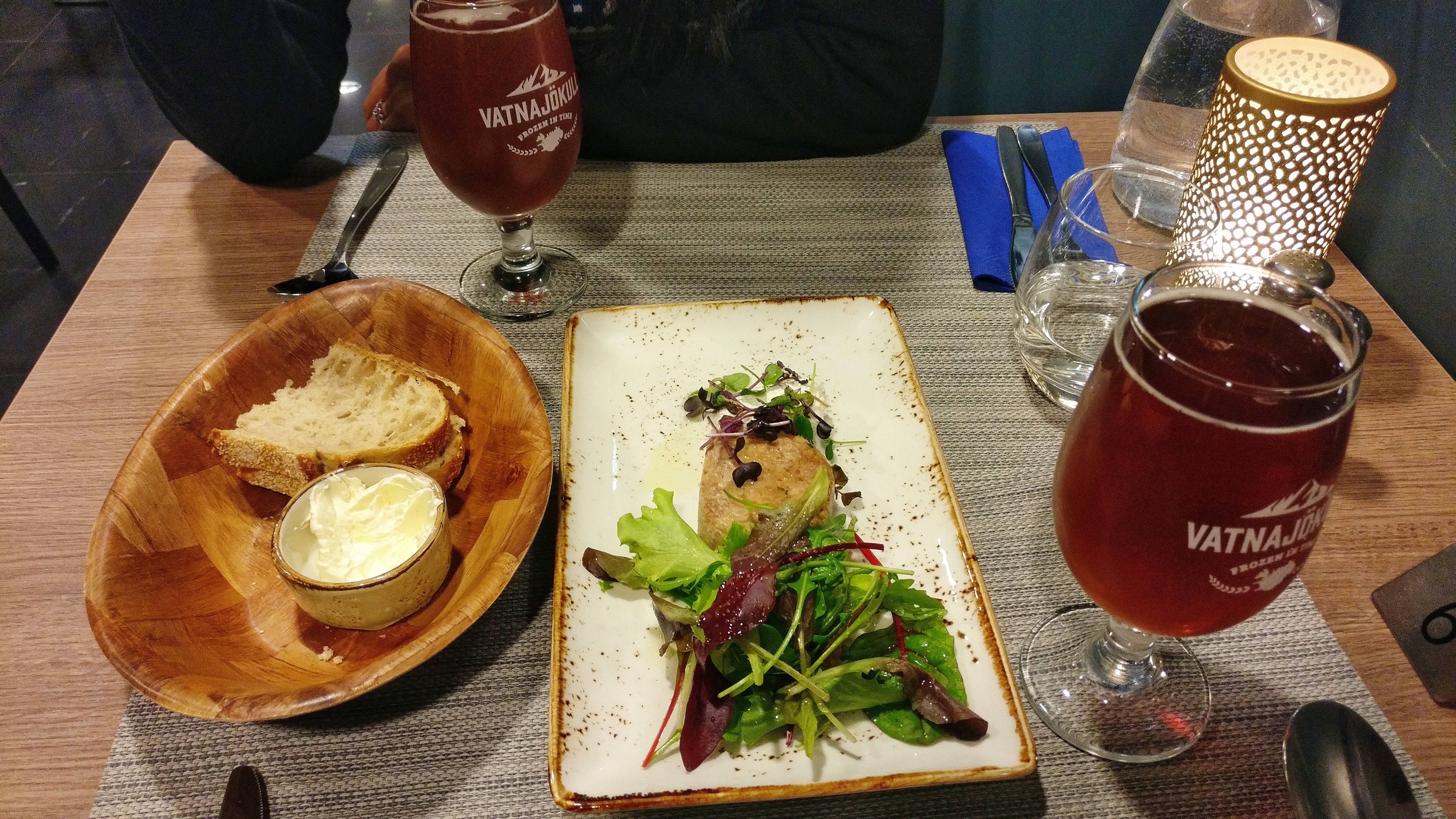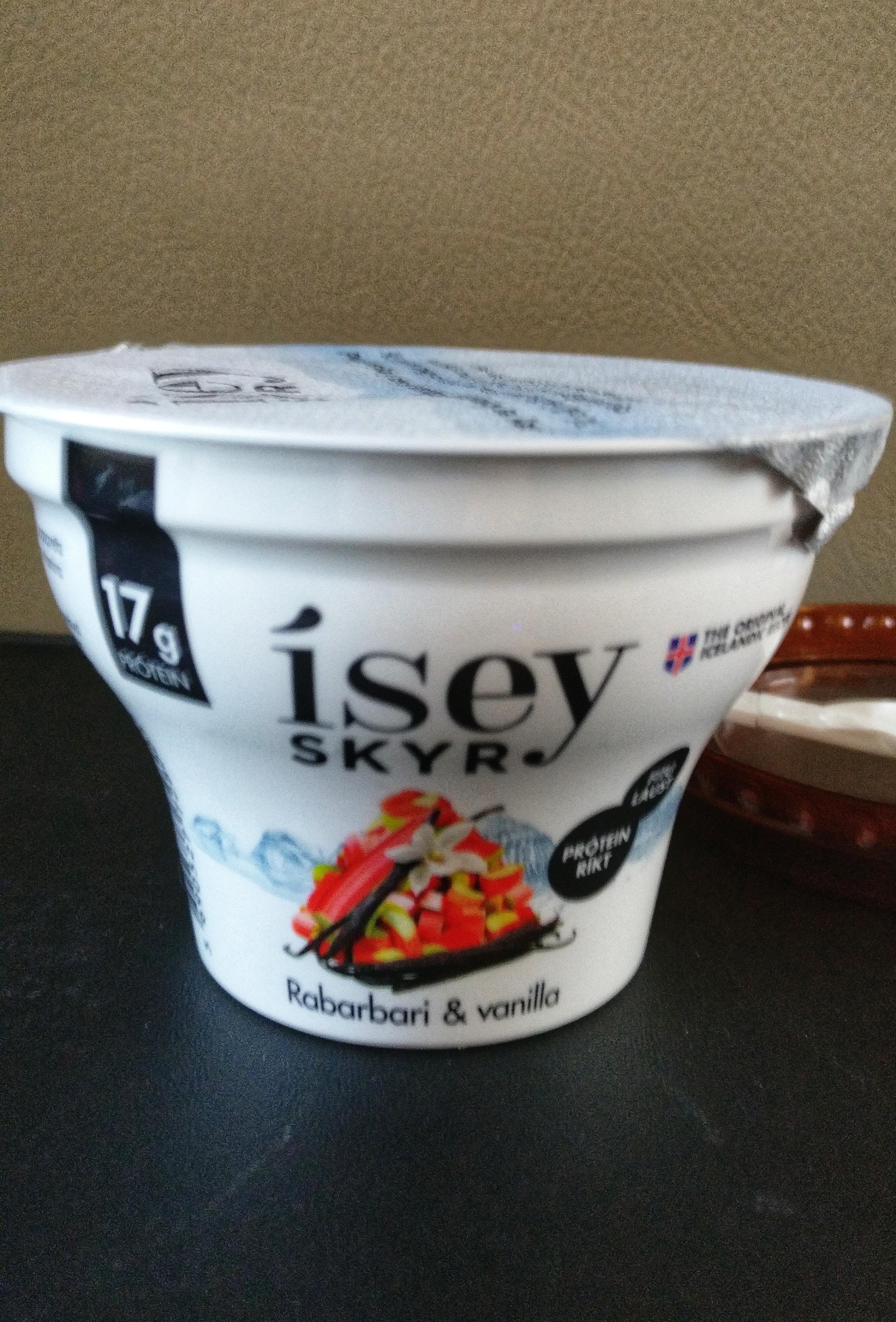 -Bottled drinking water is costly in Iceland, so do not waste money to buy any. The tap water in Iceland is certified for drinking and absolutely safe, which mostly gets naturally filtered from natural water sources like springs, glaciers. So you can directly drink from taps without filtering further. So while going out for excursions, carry water from the guesthouse/AirBnb/hotel.
-If you  just want to relax and enjoy the breathtaking views and landscapes of the Iceland without missing a bit then it would be recommended to book all your trips with a tour company instead of self-drive, especially in Winter. A several reasons are there. Winter in Iceland can be crazy in terms of weather. One moment the Sun is shining upon you in full glory and the next moment you may be facing fierce winds or extreme snowstorm making it hard for you to drive unless you are well aware of the road conditions. Also in winter roads may get blocked without you having any prior information which might force you to take a detour and spoil your plan. So it would be better if we leave the work of navigation to expert and knowledgeable drivers/guides of the tour companies and just enjoy the scenes along the journey.
-In case you still prefer self driving then ensure safety and proper information at all times. Don't get tempted to drive fast even if roads are wide and empty, the real danger is slippery and icy-If you haven't bought some clothing or gear for Icelandic winter, you can always rent it from the tours companies.
-Don't be surprised if any of your tour/activity gets cancelled due to weather extremities rather keep a back up plan. 
-Iceland is a true beauty with many wonders and it won't be a justice if you don't click some excellent pictures. So make sure to get all your camera accessories like good lenses, tripod, enough batteries.
Author: Sourab