From Sunset Cruise to Bizarre Delicacies-Things that makes Seychelles unique among all other Island destinations
Seychelles is a place which has something to offer to all kind of travelers. Whether you wish to just stroll along the sparkly white sands or snorkel/dive into glitzy ocean to explore the straggling coral reefs, whether you choose to spend a day relaxing amidst the splendour of your luxurious accommodation while feasting your eyes with the captivating scenery or just indulge yourself in any of the water sport activities. Truth is this island paradise can give you a thousand reasons to make it to the top of your bucket list. Saying so, here are some of the exhilarating activities/things you must try during your trip which makes Seychelles a destination more than Sun Sand and Sea.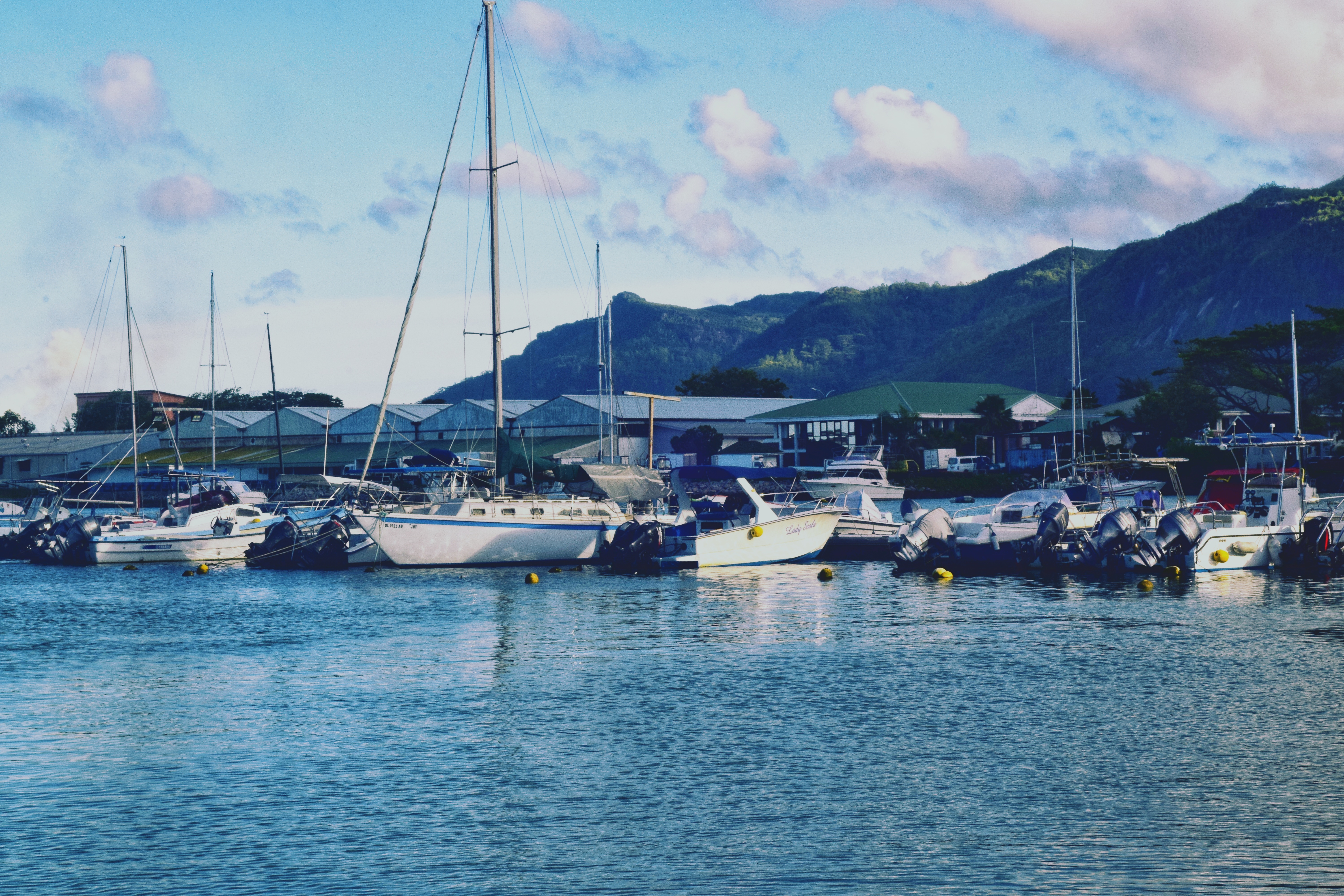 1. Island Hopping
With hundreds of stunning beaches lined with tall palms, uninhibited islands with rain forests and endemic wildlife, an all year around tropical climate, lush green mountains and with amazing landscapes, Seychelles certainly stands out among the top few island getaways in the world. With 43 inner islands and 72 outer islands (which are largely uninhabited), it becomes quite difficult to decide which all islands to cover during your visit. The next question that comes in line is how to hop between the islands. And when you hear the fact that Duke and Duchess of Cambridge – William & Kate and who's who of the Hollywood industry chose Seychelles as their holiday destination, you may even raise your eyebrows at the idea of hopping through islands in such luxurious locations. But after spending months in research, visiting the Seychelles and gathering information from natives, we found that 'island hopping' is quite possible without costing you an arm and a leg. The best and budget way to discover the islands would be sailing, though the quickest way to see more is to travel by air, experiencing aerial views along the way (it is much more expensive). 
Now the concern is which island to choose as your main base before you move out to others. Though Mahe, Praslin and La Digue are the main three islands; the economic, socio-cultural and touristic hub is centered around first two islands with La Digue being relatively less populated. So we recommend spending a few days in each of the first two islands – Mahe and Praslin, from where you can visit the nearby and surrounding islands (including La Digue which can be explored in a day). You can choose from a number of island hopping combinations as per your preference and duration, keeping in mind that each island is unique in terms of geography, wildlife and atmosphere. Here we are listing details of both air travel and inter island ferry, along with few of the island hopping combinations.
By Air: Air Seychelles connects Mahe with other major island Praslin through a 20 minutes domestic flight which would cost around 982 SCR/63€ (around 5000 INR). Also charter flights connects Mahe with four other private islands – Bird Island (111 km from Mahé and takes approximately 35 minutes), D'Arros Island (257 km away and connected via 70 minutes flight), Denis Island (98 km from Mahé and takes 25 minutes), Frégate Island (46 km from Mahé and takes a short 16 minutes flight).
you can plan your own itinerary and book the charters through official Air Seychelles website 
By Ferry: If you prefer not to shell out a lot in traveling by flight, then inter-island ferries would cost much lesser. Mahe, Praslin and La Digue are well connected by ferries.
A) Explore on your own: A couple of commercial hi speed Ferry operators like Cat Cocos and Cat rose can be booked via below sites to hop between three main islands
https://www.seychellesbookings.com/cat-cocos 
https://www.seyferry.com/en_GB 
Mahe to Praslin would cost 50€ PP (45-60 minutes), Praslin to La Digue 14€ PP (15 minutes) and La Digue to Mahe 60€ PP (90 minutes with 30 minutes stop at Praslin). So to cover all three main islands in ferries would cost around 130€ PP and the advantage is you can choose your own dates and time based on how long you wish to spend in each of the islands.
B) Commercial Day Tour Operators: Online travel companies like Viator, Mason's Travel operates a number of half and full day excursions to the smaller islands like Coco, Sister, Felicite, Cousin, Curieuse, St. Pierre etc. A few such island hopping combinations are listed in below (which may cost anywhere between 100€ and 350€ PP);
Through Viator:
Curieuse, St Pierre, Anse La Farine Day Trip From Praslin at 100€
Coco, Sister and Felicite Islands from Praslin at 200€
Cousin, Curieuse and St Pierre Islands from Praslin at 200€
Full-Day Praslin and La Digue tour by boat and bus from Mahe at 320€
Through Mason's Travel:
Coco, Felicité & Curieuse from Praslin at 125€
Cousin, Curieuse, St.Pierre from Praslin at 145€
Sister & Coco Islands from Praslin or La Digue at 135€
Full Day Praslin & La Digue tour from Mahe by boat at 190€
Seychelles Excursion:
Praslin & La Digue Island Hopping at 229€

C) Small Individual Tour Operators: There are a few individual tour operators who are not commercial companies yet provide different services (airport transfers, excursions) in a much more cost effective way. Fortunately one such operator we found was David who operates in the name of Sey Tours. He has different options for sightseeing/island hopping based on number of hours. He can be contacted through email or whatsapp, and booking confirmation can be received without paying anything in advance.
For a full day Praslin and La Digue island hopping tour from Mahe would cost around 150€ PP which includes boat transfers to both the islands, bus tour in Praslin and bicycle tour in La Digue, food, water, soft drink and free transfer from hotel to jetty and back if staying within less than 5km from jetty (for more than 5km additional charge may vary between 50 to 80€ for both way). A similar trip will cost much higher if booked with other travel companies.

D) Cruise/Yacht charter: This is probably the most customizable and privatisable option that you can avail for island hopping in Seychelles. Though this is not an economic way for discovering the various islands, its still adds up for a unique experience where you have the luxury and convenience of being in a private yacht and the option to sail to any of the accessible islands. Now there are a number of companies in Seychelles that offers private yacht experience but per day (8 hours only, overnight charges additional) renting charges for a basic yacht can start from anywhere between 1000 to 2000€ (for a group of 2 to 8 people) and can go any higher based on the size of the vessel, on board facilities and number of people it can accommodate.
The only budget private yacht renting service we found in Seychelles is a company named Seyscapes (https://www.seyscapes.co.uk/book-online). They have a fleet of two yachts; "TINA" a fully serviced and coded Gib'Sea 472 charter yacht (accommodate upto 6 guests) can be hired for a minimum of two full days (48 hours) at a cost of 600€ per night for upto 2 guests. For each extra guest an additional rate of 140€ will be charged per night. This price is half-board (includes breakfast, skipper & 1 crew, Fuel, Local taxes, some water sports equipment, bed linen and bath towels) which can be upgraded to full board experience as well. They have another yacht "Sarah", a 1998 Leopard 45 Catamaran that can accommodate upto 15 guests and can be rented for 1500€ per day.
A few other day cruise and private yacht service providers you can look into;
Coco Charter http://coco-charter.com/day-charter/
Ocean 9 http://www.ocean-9.com/gateway/
Seychelles Excursion (Luxury Yacht Charter http://www.seychellesexcursion.com/yachtcharter/
With such a variety of options, you can always customize your island hopping combination and itinerary to suit your budget.

2. Walking through nature trails: 
Seychelles may be known mostly for its surreal beaches and picturesque coastlines, but there is a side of Seychelles that is explored only be a few adventurous travelers. A topography of granitic rock formations surrounded by sea-level shores has given rise to central inland mountains in most of the Seychelles Islands which sustains a unique biodiversity. Enriched with flora and fauna of several endemic species, these mountains have a number of natural trails. Hiking through such trails can be one of the most rewarding experience for many especially when you get a never seen before view of the ragged coast lines. Taking a break from the beach exploration, if you wish to discover the wild side of the islands, then you can choose from a number of trails. Some of these trails are moderately easy with proper signage and just hour of walk in the woods. Whereas some treks are challenging that needs expert navigation of a local guide to make it to the summit. Some of the most popular trails are Anse Major Trail, Mount Copolia, Glacis Trois Frères, Morne Blanc, Vallée de Mai Trail, Fond Ferdinand, Nid d'Aigle and so on.

For relatively easier trails along the beaches you can hike on your own by following the route maps mentioned in the below site
https://www.wikiloc.com/trails/hiking/seychelles

For difficult trails a few companies provide guided tours which can be booked from the following links;
Hiking Seychelles
Seychelles Excursion
Also many of the hotels and resorts organizes guided nature trails for the guests.

3. Explore the Creole Cuisine:
Seychelles being a multi ethnic nation, it's food culture (popularly known as Creole or Seychellois cuisine) is influenced by diverse flavours and exoticism of varied culinary dishes. The amalgamation of exotic asian ingredients and spices infused with European savoury, french herbs and locally available tropical fruits, cereal grains and vegetables, as well as milk and meat products brings out the irresistible and lip-smacking delicacies that Seychelles is known for. Also the abundance of fresh fish and seafood certainly makes Seychelles as one of the must visit destination for all the gastronomes. A wide variety of flavors like sweet, sour and pungent is prevalent through the dishes. Based on our experience here are a few Creole specialties that you must try while you are vacationing in this tropical paradise.



What to Eat?
Grilled Fish: Fish is one of main ingredient used for most dishes in the Seychelles. The advantage of being surrounded by Indian ocean is that you get a wide variety of freshly caught fishes like shark, red snapper, tuna, marlin, captain, sea bass, sailfish, king mackerel, jobfish which will be cooked and served right away. Based on your preference the fish can be served grilled, raw (either marinated in lime solution or as sashimi or tartare), baked or pan fried (of course in addition you can order a curry anytime especially the one prepared with coconut milk). We personally enjoyed the grilled version which was prepared with chillies, ginger, garlic and seasoned with lemon juice and served along with famous creole sauce (a traditional tomato puree based sauce seasoned with different herbs and spices) and a fresh fruit salad known as 'Satini' (made with finely grated unripe fruits such as papaya, mango etc. mixed with sauteed onion, chillies and spices). Simply pick your choice and combine with a chilled Seybrew beer and you won't be able to forget the taste any soon.

Octopus Curry: Some of you might enlist it already under bizarre food category but let me tell you, if you want to try some new seafood then nothing will delight your taste buds more than this. When fried or prepared as a curry, the octopus has chicken like texture and not very fishy. It tastes very similar to other seafood like squids, a bit bland and mildly sweet and salty. Try the local speciality Octopus curry with coconut milk. 
Also you can try the Octopus salad mixed with onions and tomatoes with a squeeze of lemon juice.
Fruit Bat Curry: "What!!! are you insane? Is it even possible to eat bat?", This might be the question that instantly arose in your mind hearing the word bat. But in Seychelles, locals have been catching and cooking fruit bat since the days of slavery. Now a days it is even consumed by many tourists. Seychelles Fruit Bats or Seychelles Flying Foxes, might not be available in super markets but you can easily get it on the menu of some popular eateries like Anse Soleil Restaurant, Marie Antoinette, Chez Batista etc. While we were at Chez Batista's in Takamaka bay, the thought of trying the bat curry was revolving in my mind, but I was not able to decide, my wife on the other hand was absolutely squeamish thinking we would get Ebola. It's only after the staff assured that it was completely safe to eat a fruit bat curry, I went ahead and ordered one. The curry had tiny pieces of bony meats dipped in a thick brown gravy topped with some green leafs . It was served in tradition way with rice, lentils, chilli sauce and creole sauce. Though the curry didn't look appealing, it certainly didn't taste bad but was unlike any other meat I ever tasted.
Caris masala: Influenced by Indian Cuisine, it's a blend of vegetables, meat or fish and masala. Typically the spices used is coriander, fenugreek, cumin, cloves, mustard seeds and saffron.
Sausage Dish: 'Rougay Sosis'/'Roughy Sosis' (Sosis=Sausage) as it is locally known is basically a dish with pork sausages in a rich tomato sauce and can be accompanied with rice. We had picked one from a small Chinese takeaway joint near Victoria market and enjoyed with red wine.
Lentils: Lentils are a very common dish in Seychelles and most of the restaurants serve it complimentary along with rice when you order any curry, grilled fish, meat etc. Red lentils are most popular.
Dried Fish: The tradition of eating Dried and salted fish in Seychelles dates back to centuries ago when there was no cool storage available. Different varieties of fishes are coated with salt and then left to dry in wind and sun for several days. It is used to prepare curry as well as chutney. Try it out with any main course though you may not like it if you are not fan of salty and preserved foods.
Ladob: It's a dish that may be eaten as a savoury or a dessert. For dessert it is either prepared with sweet potatoes or cassavas and very often with ripe breadfruit, banana. For 'Banann ladob', big slices of bananas are cooked in coconut milk mixed with nutmeg, sugar, cinnamon and fresh vanilla. The dessert is condensed and sticky and absolutely luscious.
The savoury version is cooked in similar way as the dessert, but salt is added in stead of sugar and no vanillas. We though tasted only the dessert.
Breadfruit Chips: Breadfruit is a tropical fruit which belongs to the same species of flowering tree in the mulberry and jackfruit family, it's available everywhere in the island. It can be consumed in multiple ways – boil it with milk for a dessert, bake it in banana leaves or simply deep fry it and then lightly sprinkle with salt for crispy and munchy chips.
Fresh Fruits: Creole cuisine is not just about seafood and meats. Being a tropical region fresh fruits are integral part of food culture in Seychelles. The variety of tropical and exotic fruits are many in Seychelles such as mango, banana, pomegranate, coconut, guava, papaya, kiwifruit, jackfruit, passion fruit, star fruit (carambola), acai, java apple, melons and there are citrus fruits as well like pineapple, lemon, oranges; so the list goes on. Whether you like a bowl fresh fruit salad, a juice in your breakfast or in the form of desserts on your dinner table, fruits have a special place in Creole cuisine.
In beverages, besides fresh fruit juices you can try alcoholic drinks such as Seychelles very own local liquor "Coco D'amour", local beer "SeyBrew" which is available in restaurants, beach shacks and in local retail stores, localy produced rum 'Takamaka'.
PS: If you are ever offered with meats of protected/endangered animals like dolphin, turtle, tortoise or the endemic fruit coco de mer, then avoid it and do not eat as it's illegal. These food had been eaten in earlier days as part of local tradition but now prohibited from consumption.
Where to eat?
At local guesthouses, chalets or in self-catering villas the owners/hosts offers homemade meals as an optional at extra cost.
The best option to enjoy a sumptuous creole meal would be a local restaurant which serves traditional dishes. There are a number of restaurants that you can choose from. A few popular restaurants in Mahe are La Grande Maison in Au Cap, Le Reduit Restaurant near Takamaka, Marie Antoinette in Victoria, Del Place restaurant in Port Launay, Surfers Beach Restaurant in Takamaka, Kafe Kreol Cafe & Restaurant in Anse Royale. A few take aways options like Jules, rosebelle, Zepis, Sagittair are also available in Victoria, Beau Vallon, E Coast Rd.
The majority of hotels especially the luxury ones have their own restaurants that serves quality creole foods.

4. Water sports
Surrounded by azure and warm ocean, with underwater granite formations, sprawling coral reefs, thriving marine life Seychelles has become synonymous with water sport activities. Tropical climate and abundance of beaches across the islands, makes water sports a year-round activity in Seychelles although April to November would be a best time to indulge in such activities as the waters are calmest during these months. Whether you want to thrill yourself by diving beneath the waves on a scuba excursion or just observe the exquisite underwater life from a glass bottom boat, whether you try some adrenaline pumping activities like parasailing, water ski or just paddle around water's edge to find some hidden beaches; Seychelles has everything that would make your vacation action-packed.
Beach Water sports: The Beau Vallon Beach in Mahé near Bel Ombre is the main tourist beach and has all the water activities like parasailing, jet-skiing, banana boat rides, windsurfing, water boarding, canoeing. Mamila Watersport offers many such motorized water sports starting from 200 SCR/13€
Kayaking and Paddling: These are the most environment friendly water sports to get up close to nature and a perfect way to scout out some of the secluded beaches, mangroves and if you get lucky you might get to see some of the turtles, rays, bat fish and many other colourful reef fish en route. Kayaks and paddle boards are available to rent at hotels and on beaches across Seychelles whereas many resorts provide free use of water sport equipments for its guests. Some of the where you can enjoy a ride over the marine park at leisure. Port Launay, Anse Takamaka, Baie Lazare, Anse Etoile‎ in Mahe; Cote d'Or, Anse Volbert in Praslin; Anse Source D'argent in La-Digue are some of the hotspots for Kayaking.
Scuba Diving and Snorkelling: Considered to be the most popular water sports among tourists in Seychelles, scuba diving and snorkelling offers some unforgettable experiences to see a huge variety of reef fish, nudibranch, rays, eels along with fringing and colorful reefs, sponge-clad granite rock formations, shipwrecks.
There are numerous commercial diving companies like Blue Sea Divers, Dive Resort Seychelles, Big Blue Divers, Dive Seychelles in Mahe; Whitetip Divers, Octopus Divers  in Praslin; Azzurra Pro Dive in La Digue that can take you on a diving excursion whether you are absolute beginner or experienced professional. Sharks Bank, L'ilot, Ennerdale Wreck in Mahe; Aride Bank, Booby Rock, Coral Gardens, Whale Rock in Praslin, Ave Maria, East Sister bank, South Marianne Island near La Digue are some of the best dive spots. Cost of single standard diving with equipment rental starts from 50€ onwards.
For snorkelling shallow lagoons of Baie Lazare or Anse Royale, Beau Vallon Bay, Sainte-Anne, Port Launay in Mahe; Anse Source d'Argent in La Digue; Anse Lazio Beach in Praslin as well as multiple neighboring islands of Coco, Félicité are a few spots to name.

Glass Bottom Boats: If do not wish to dive underwater to observe the vibrant marine life, you can hop on to a glass bottom boat at Port Launay, Beau Vallon or Baie Ternay National Marine Park.
https://www.seybusiness.com/Boat-charters/Teddys-Glass-Bottom-Boat/1736

Sailing: Last but not the least sailing, is not just a mode of transportation to hop between islands. It is one of the exhilarating water sports that you can look forward to. From sailing in private charters to enjoy the panoramic views of the small surrounding islands through a completely different angle to joining an excursion for deep sea fishing, this is can be one of the best enjoyed water sports while you are in Seychelles. A few private charter comapnies for sailing 

https://www.gamschartersseychelles.com/
http://www.sunglowholidayvilla.sc/boatcharter.html 
https://www.stannenationalparksecyelles.com/ 
https://www.geolicharters.com/  

5. Sunset Dinner Cruise: 

A lot has been said and written about Seychelles being one of the top destinations for honeymooners. There is no doubt that it's uncrowded pristine sand beaches and ever warm turquoise ocean, tropical climate and scenic landscapes, choice of scrumptious delicacies, availability of many adventure sports and activities makes it desirable among many couples and newly weds. Ambling along the beach holding your partner's hand while the waves hit your feet, taking a relaxing couple massage in any of the upscale resorts, enjoying the breathtaking sunrises while sipping on your coffee, exploring the surrounding attractions together- magical moments like this tunes the strings of your romance and creates memories for life. Out of all such moments and adventures that Seychelles has to offer, one that really tops our list among most romantic activities in Seychelles, would be a Sunset Dinner Cruise. Saying so it doesn't mean that experiencing this amazing activity is only for couples who would like to add an extra special evening to their honeymoon or anniversary; whether you are on a solo adventure, a family on vacation or a group of friends holidaying, this must be on everyone's bucket list. 
Sunset Dinner Cruise is not a new or unknown concept for an island tourist destination like Seychelles but finding a reliable operator within affordable budget who can provide great experience, is a daunting task. After a lot of searching we came across this company called Seyscapes who actually managed to give us an extraordinary experience during our recent trip.
Owned and operated by UK based couple Edwin and Tina, Seyscapes (https://www.seyscapes.co.uk/single-post/2017/11/30/Sunset-Gourmet-Cruise-Menus) offers a sunset cruise with a private and gourmet dinner at an exclusive price. A five hour sunset sailing on a private yacht with a gourmet dinner starts from just 50€(800 SCR) PP. Two our wonder, we could privatize the entire yacht for two of us at an additional 25€ (400 SCR).

The cruise started around 5 p.m. from Marine Charter jetty in Victoria. The Owner cum skippers, Edwin and Tina are generous, smiling and wonder couple who welcomed us aboard with some crispy snacks (breadfruit, sweet potato and tapioca chips) and a takamaka rum based drink made with fresh pineapple and orange juice. The yacht 'TINA' is a 47 feet long charter equipped with gears like Kayak & Paddle, Dinghy & Outboard, Fishing rod, Snorkeling Gear; amenities like TV / DVD, Entertainment System, Freezer, Washing machine etc. When you sail far away from the shores, you start to amaze at the vastness of the wavy ocean and enjoy surreal view of the Sun hiding behind horizon. After sunset the yacht is anchored between two tiny islands so that you can be served with special four course meal on the deck under million stars. The menu had a charcoal grilled fish from a fresh catch, local delicacies like mango chicken curry, mashed pumpkin, BBQ pork ribs, smoked prawns, coconut curry, spicy raw fruit salad and special chocolate dessert with caramelized fruits and more. The food was fresh, authentic and soul-satisfying, we ate to our heart's content while tempting our taste buds to the effervescence of sparkling wine. All these while Edwin and Tina kept us engrossed in conversion with their crazy adventurous stories and experience of sailing 5000 miles from UK to Seychelles. We learnt a lot about the local cultures, cuisines and people. Edwin and Tina were more than just hosts to us, they ensured our comfort, safety and gave us total privacy from time to time, shared their personal experiences with us. It was amazing to talk to them and get inspired to travel more like one of their photo frames that said "The happiness is in the journey and not in the destination" We returned to the jetty around 10 p.m. with a never felt before experience, all the more special since it was our first wedding anniversary.

Beside Seyscapes there are few other Sunset cruises that you can check but the prices are on higher end.
Ocean 9 at 138€ PP for 4 hours
Get My Boat at 60€ PP for 2 hours
Now Boat at 65€ PP
Coco Charter
Alphonse Island cruise 

Note– The above price list is true as of December 2018