Top 10 Things to do on your trip to Langkawi
I was in college when I watched the Bollywood movie Don, where the protagonist was making a deal on a bridge. The drone camera zoomed in and revealed the massive bridge which was surrounded by lush green forests far down below. Such majestic was the scene that I at once resolved to find that place out and be there to experience the wonder.
Years later, I managed to be there with my partner who was frantically wandering off to corners in search of a perfect frame. I stood at the edge and looked down below. The scene from the movie flashed in front of my eyes. My thoughts were broken by the yelling of my partner who was trying to get me to look at the camera and smile. Well, I was amore than happy to pose and freeze the frame for my memories.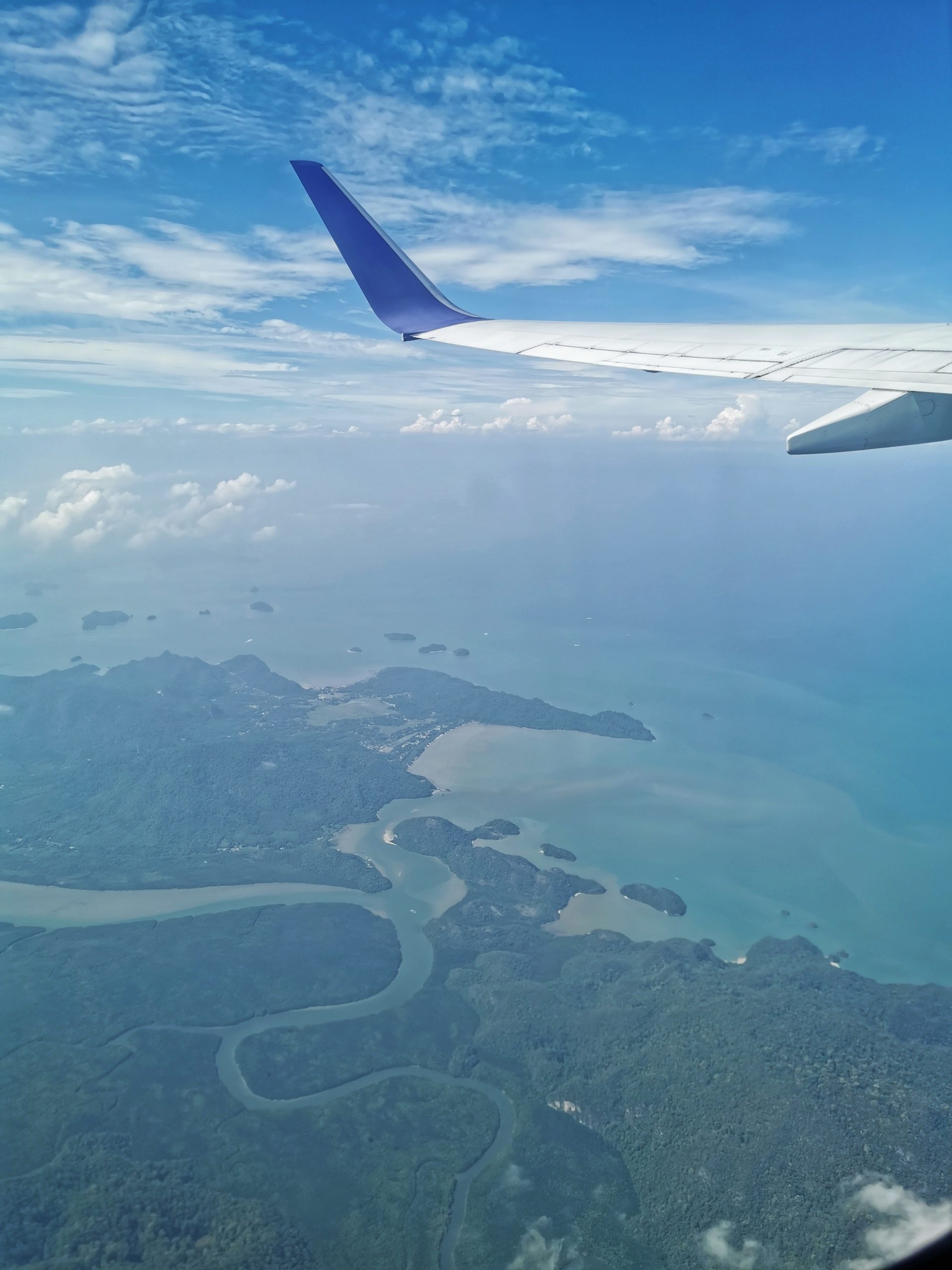 Langkawi is a cluster of 99 islands in Penang, Malaysia. It is known to be one of the best destinations for party lovers and adrenalin junkies. The location also offers a wide range of activities for families and a haven for ones looking for nothing but some relaxation and unwinding. With the turquoise blue beaches on one side and the abundant greenery on the other, with mountains offering treks to remember and multi tiered paddy fields, Langkawi's landscape has a lot to offer to attract every type of traveler.
The best time to visit would be from November to April
How to reach Langkawi
International connections are available till Kuala Lumpur- the capital of Malaysia. The island can be accessed via local flight from Kuala Lumpur international airport or Subang Sultan Abdul Aziz Shah Airport or ferry from Kuala Kedah, Kuala Perlis, and Penang.
Commuting within Langkawi
During our stay there we haven't seen any public transportation functioning in Langkawi. The best way to commute is by booking a taxi using GRAB, they are very efficient and timely. However to use the Grab app you need to register with a local contact number. We had purchased a sim card in Kuala Lumpur, which worked in Langkawi.  Here are some information about the distance and the taxi fares. 
Langkawi airport to Malibest Resort (11 km) – RM10 
Pantai Cenang to Sky Cab (21 km) – RM27 
Pantai Cenang beach to Eagle Square (22 km) – RM28 
The other options are to rent a bike or car and even travel by ferry if you are navigating within islands.
Where to stay 
We stayed in Langkawi for a total of 3 nights, the first two in Pantai Cenang and the last night in a luxurious private pool villa in Kedah.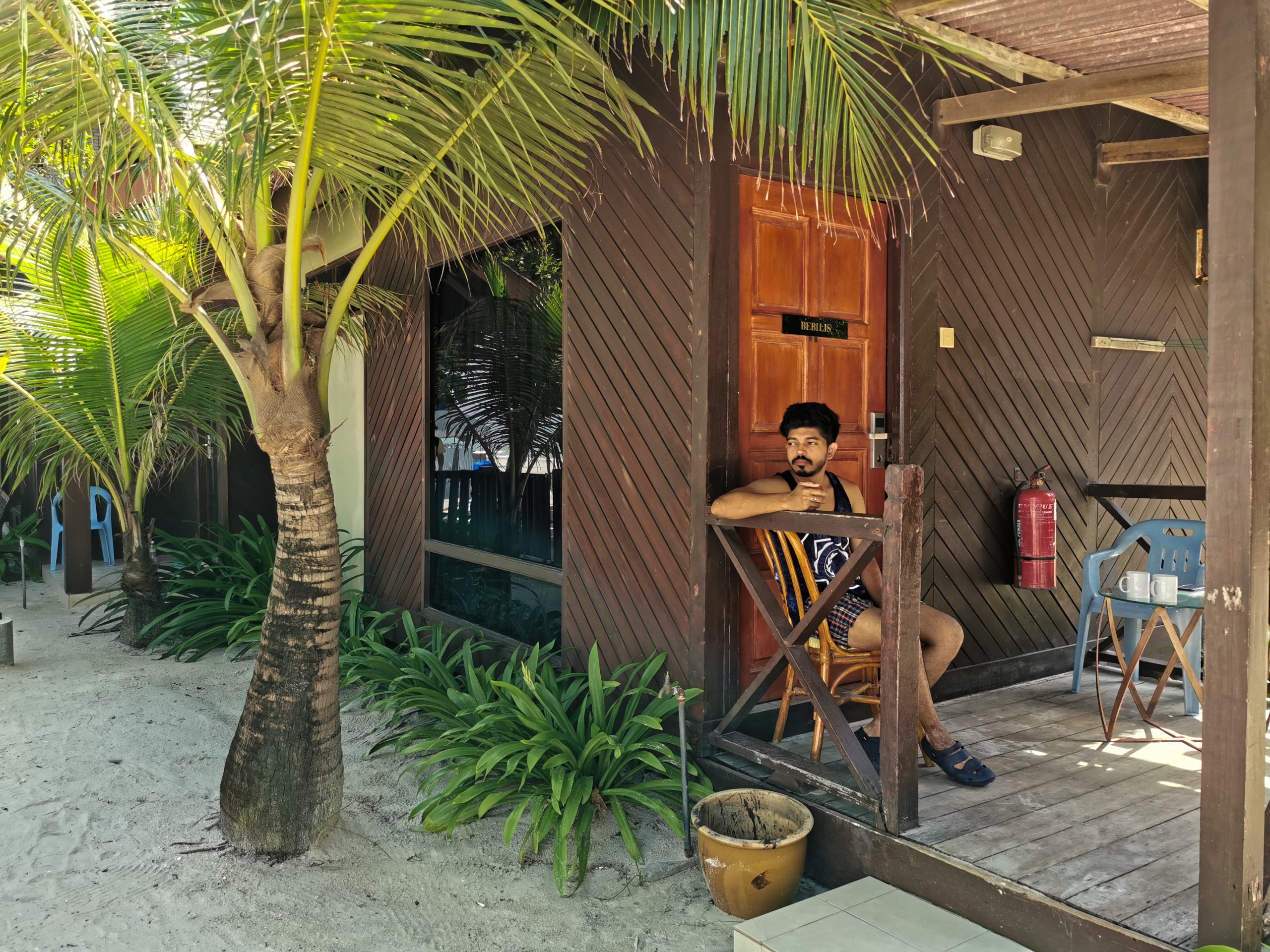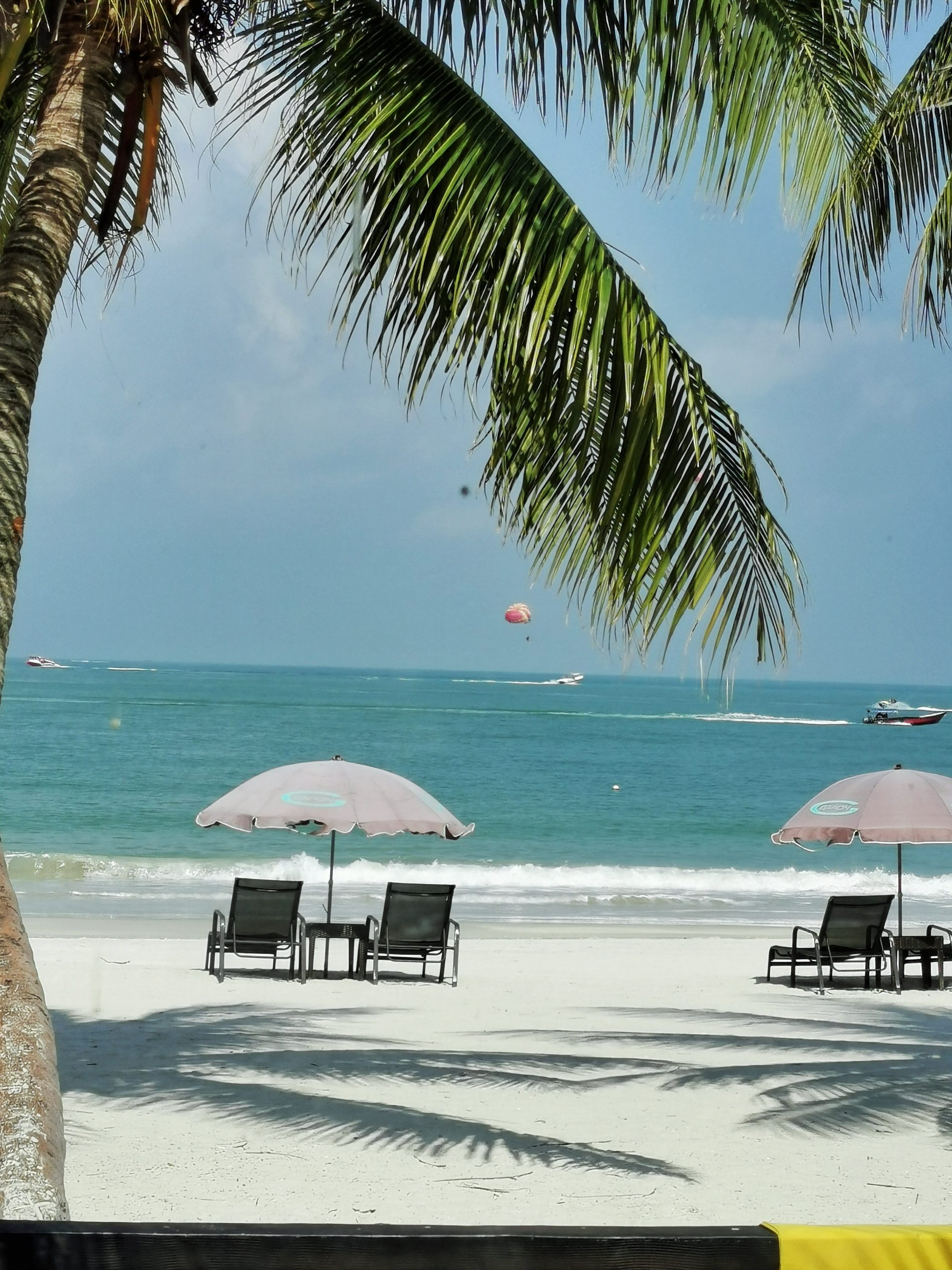 Pantai Cenang– We booked a Seaview beachfront chalet (Malibest resort) on Airbnb. This lovely property is right on the beach and gives direct access to the most happening cultural hub of the city. You can just open the drapes of the window and view the sun setting from your bed while sipping wine. As you come out of your room towards the reception and out on the street, you reach the famous Jalan Pantai Cenang road which is one of the busiest streets in Langkawi. There are numerous water sports activities right outside the room on the beach and restaurants from probably all over the world at walking distance and not to mention some lovely bars and shopping centers.
https://www.airbnb.co.in/rooms/25555611?guests=1&adults=1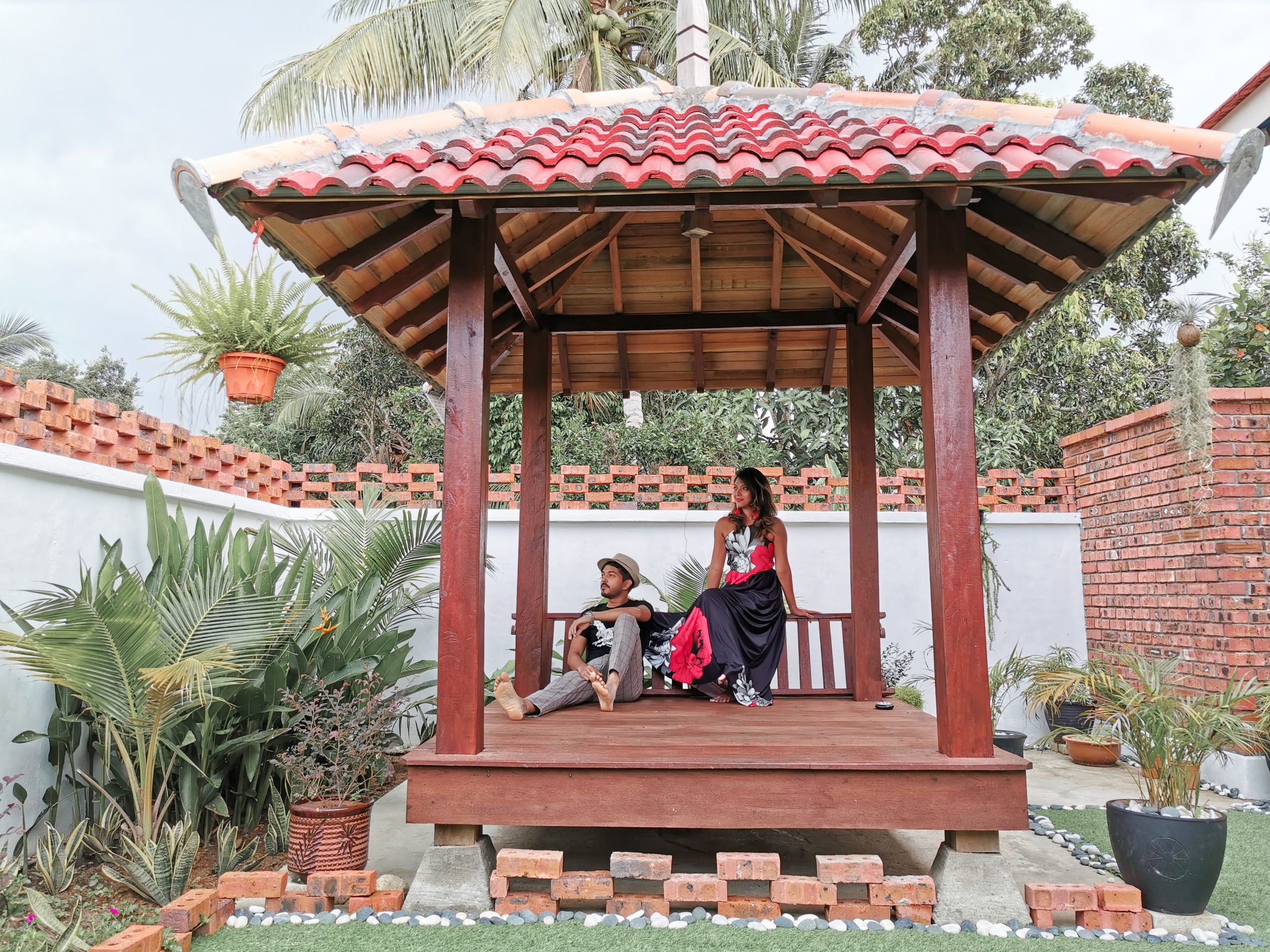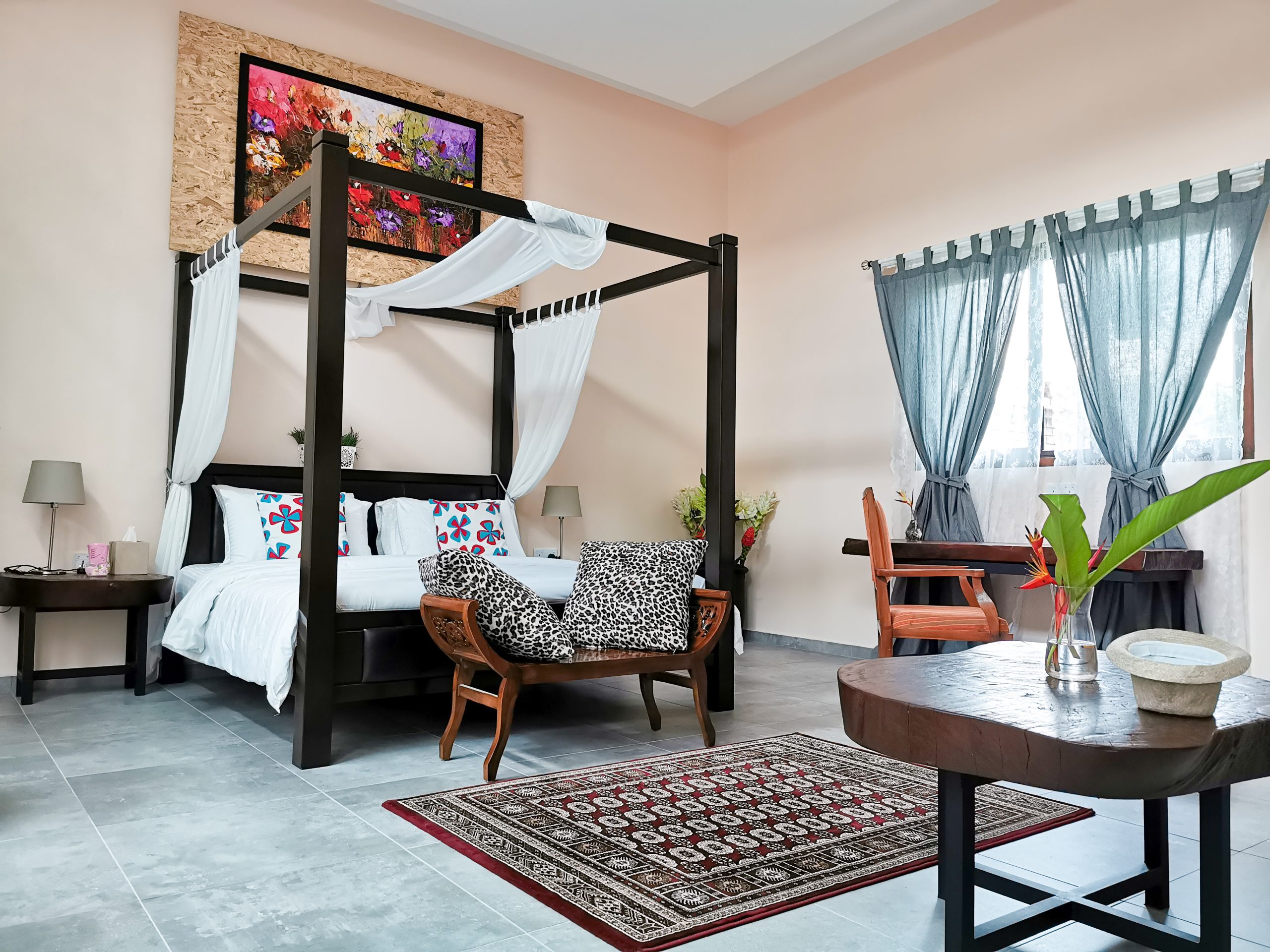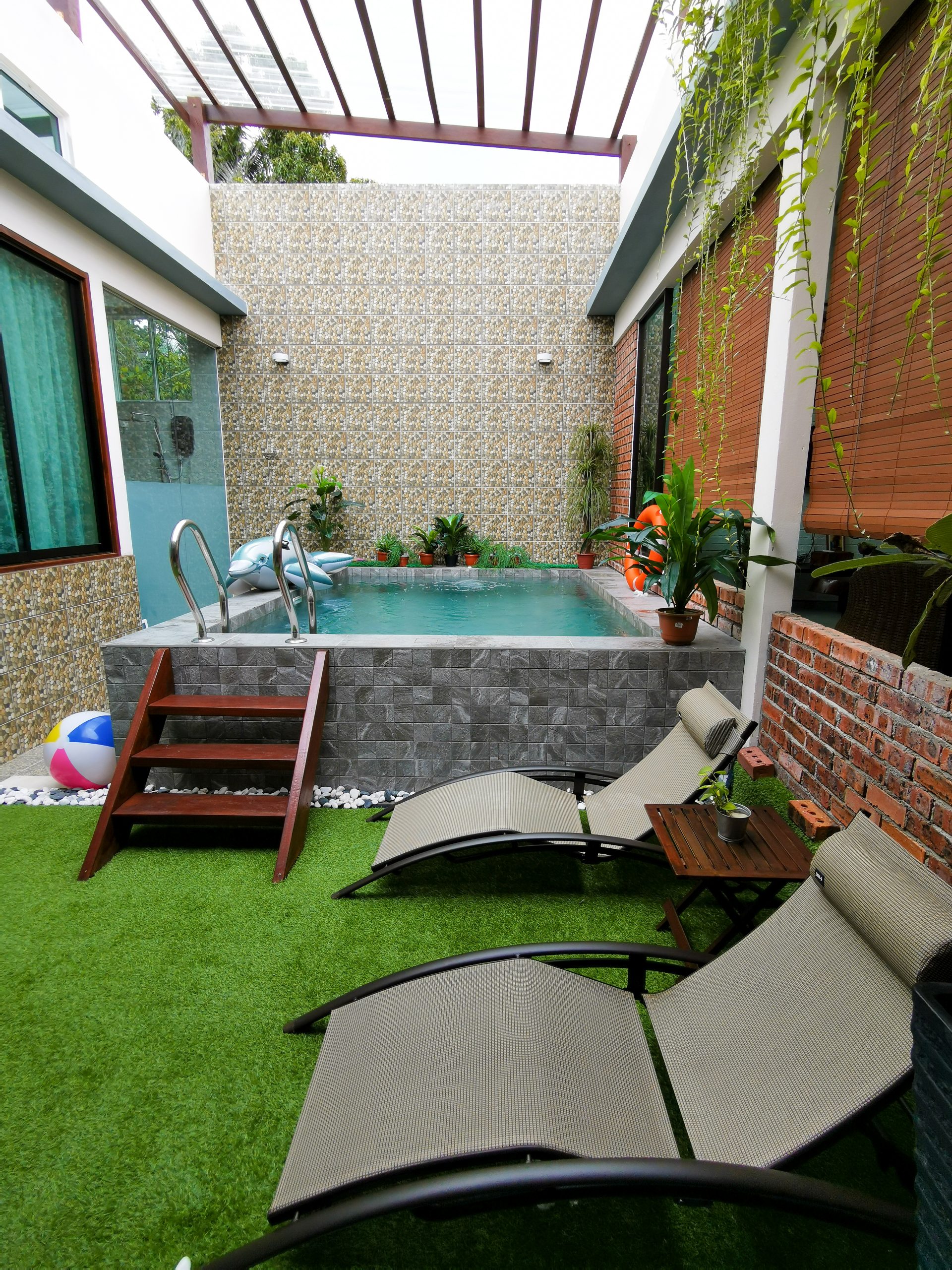 Kedah- Away from the hustle-bustle and glitzy party scenes of Langkawi, this villa redefines serenity and ecstasy. The newly built villa overlooking paddy fields, ponds, lush green mountain peak-Gunung Raya is going to put you in a state of bliss. The villa and the interiors are beautifully designed and handcrafted by the hosts and it's aesthetically pleasing. A perfect place for couples and families. Everything is so creatively placed and the rooms are so clean that you won't feel like going out. And that's what we did on our last day, just let us immerse into the charm of the place.
Things to do in Langkawi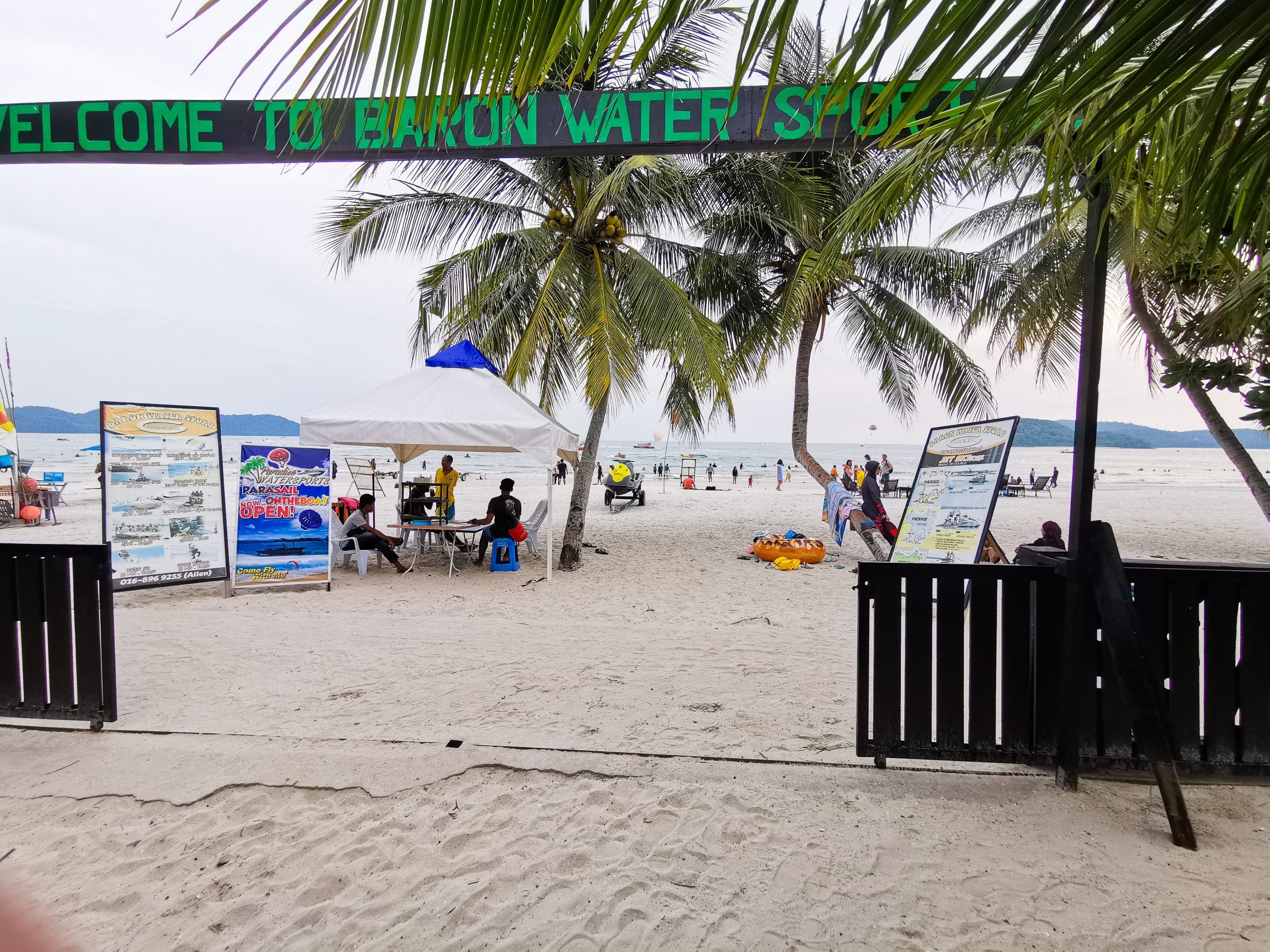 1.Water sports at Pantai Cenang
A trip to Langkawi is incomplete without treating yourself to some water sports. This place is a heaven for adrenalin junkies. You'll find a centre every 100m alongside the beach offering an array of activities like scuba diving, kayaking (RM180), paragliding (RM200), waterski (RM150 for 15 mins), Banana boat ride (RM175), wakeboarding (RM150 for 15 mins), and many more.
Tip- Try and strike a bargain, they are quite flexible with their prices. In fact, a person offered a free package to Sourab as he found him attractive. We smiled and respectfully walked away.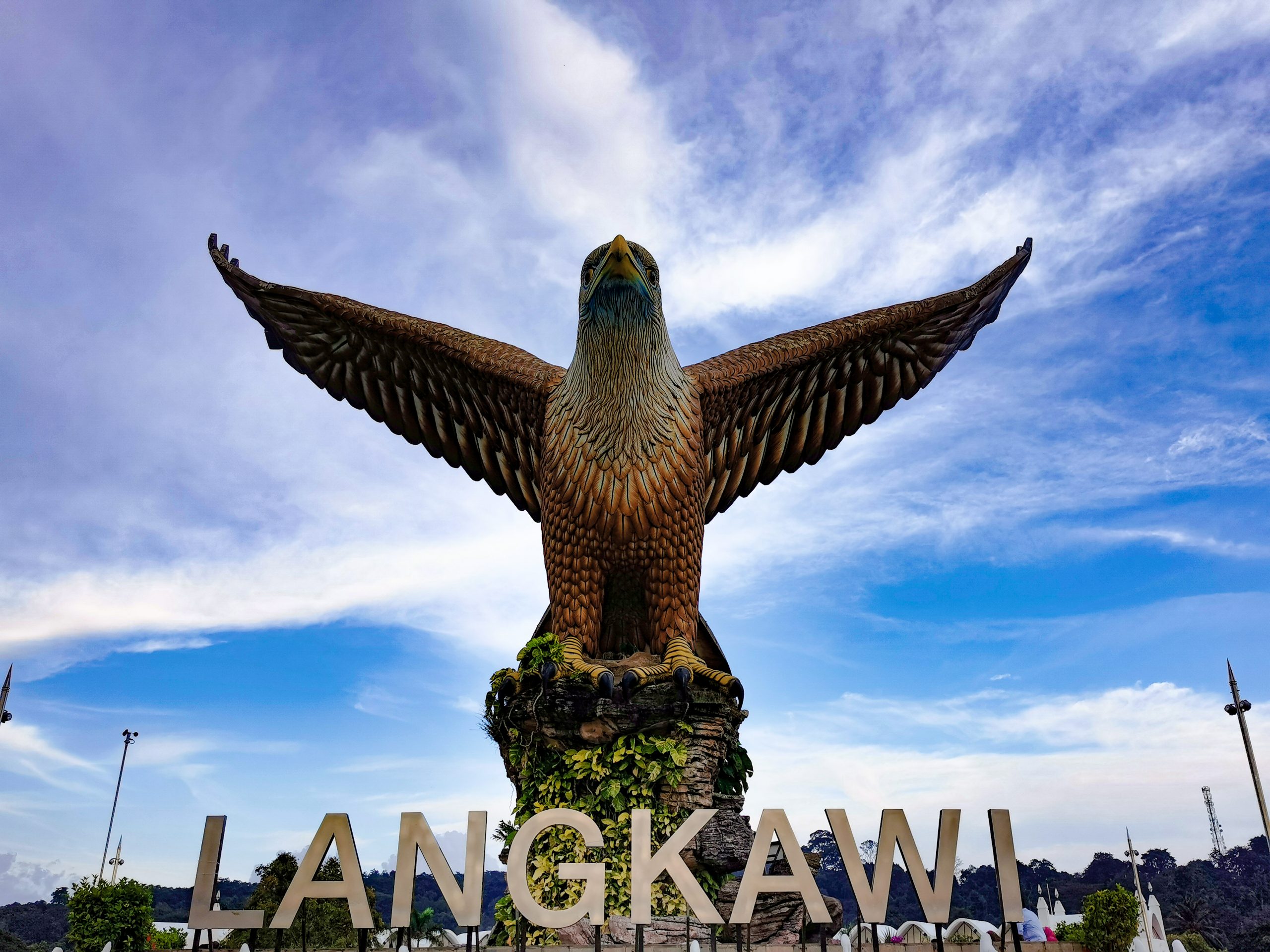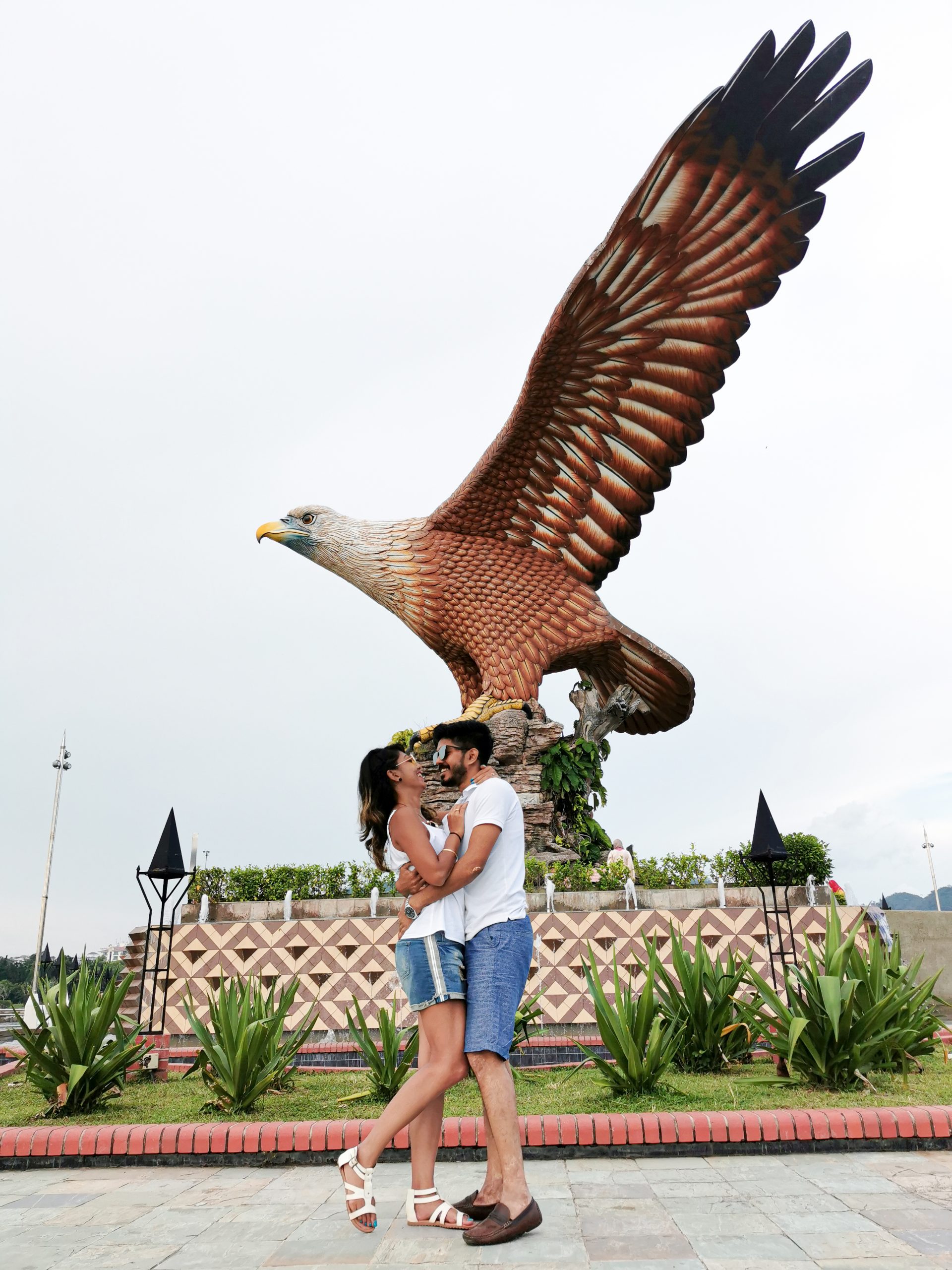 2.Visit Eagle square
Being in Langkawi, it is hard to not visit the 12-meter tall statue of an eagle ready to take flight, near Kuah Bay. The statue is not just a popular destination for tourists within Langkawi, but it is also significant in terms of the origination of the name of the island itself. There are many interpretations as to how the name was derived, although according to one folklore it is believed that Langkawi is a combination of two Malay words – 'Helang' meaning eagle and 'Kawi' denoting a reddish stone used as chalk to mark goods. Thus the name Langkawi stands for the island of the reddish-brown eagle. This legend was the main idea behind the creation of the landmark 'Dataran Lang' or Eagle Square. Posing with the iconic sculpture might be a must-have to-do-list for all tourists, but besides that, the square is also an amazing place to watch the sunset and passing of the ferries by the harbour. Being in a central location it is also at walking distance from the other attractions like CHOGM park, jetty point mall.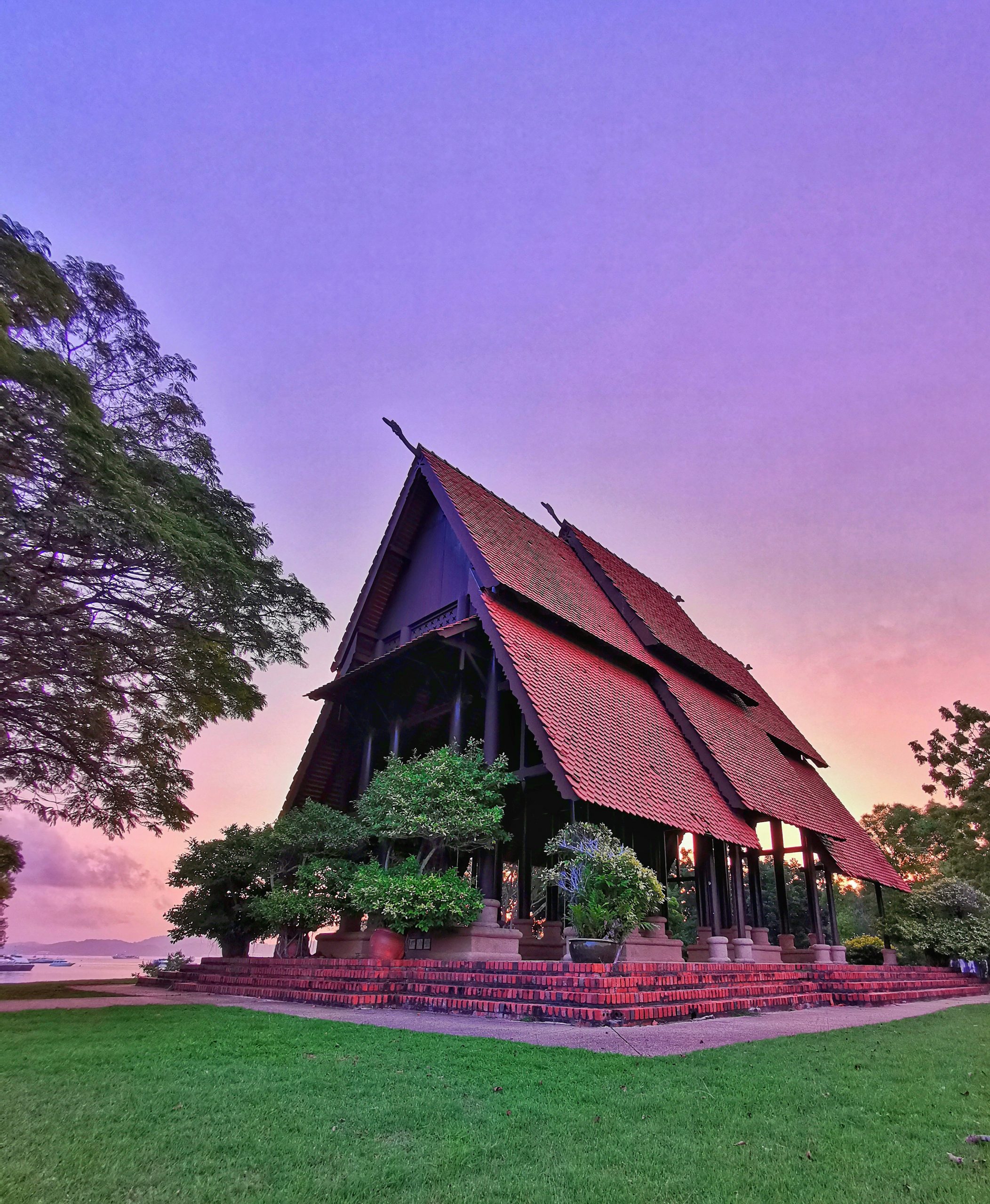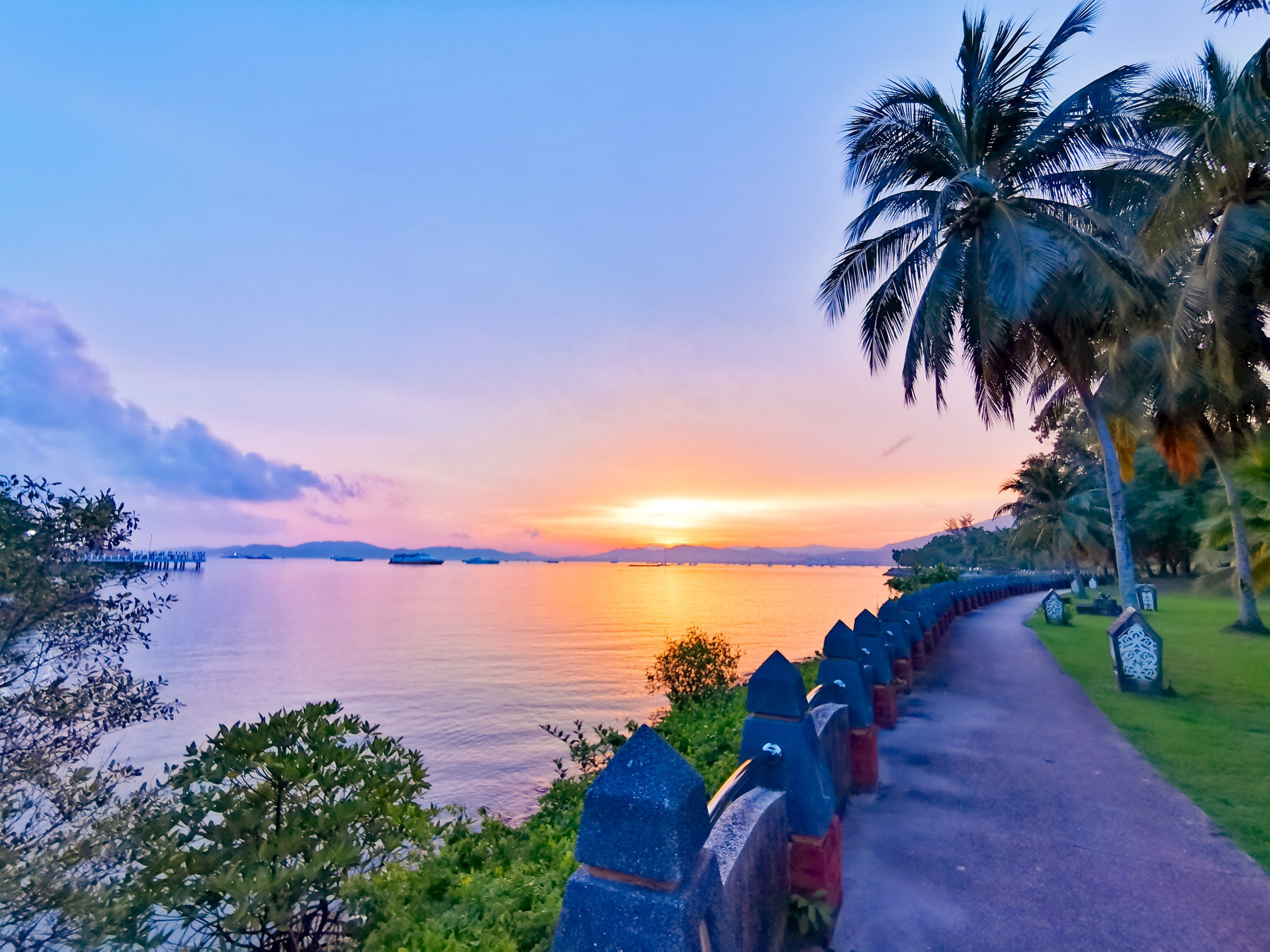 3.Visit Taman Lagenda
Park 'Taman Lagenda' or Legend Park, is a theme park designed by a famous architect. Located right next to eagle square, it has 4 ponds, a man-made lagoon, and 17 sculptures that depict legends and folklores of Langkawi. At either side of the park entrance, you will notice the Gondowana stone wall (also known as Gondowanland) that depicts the ancient southern super-continent, which eventually broke up to form South America, Africa, Arabia, Madagascar, India, Australia, and Antarctica millions of years ago due to tectonic plate movement of the earth. The two walls signify that the islands of Langkawi were also formed due to such earth movement.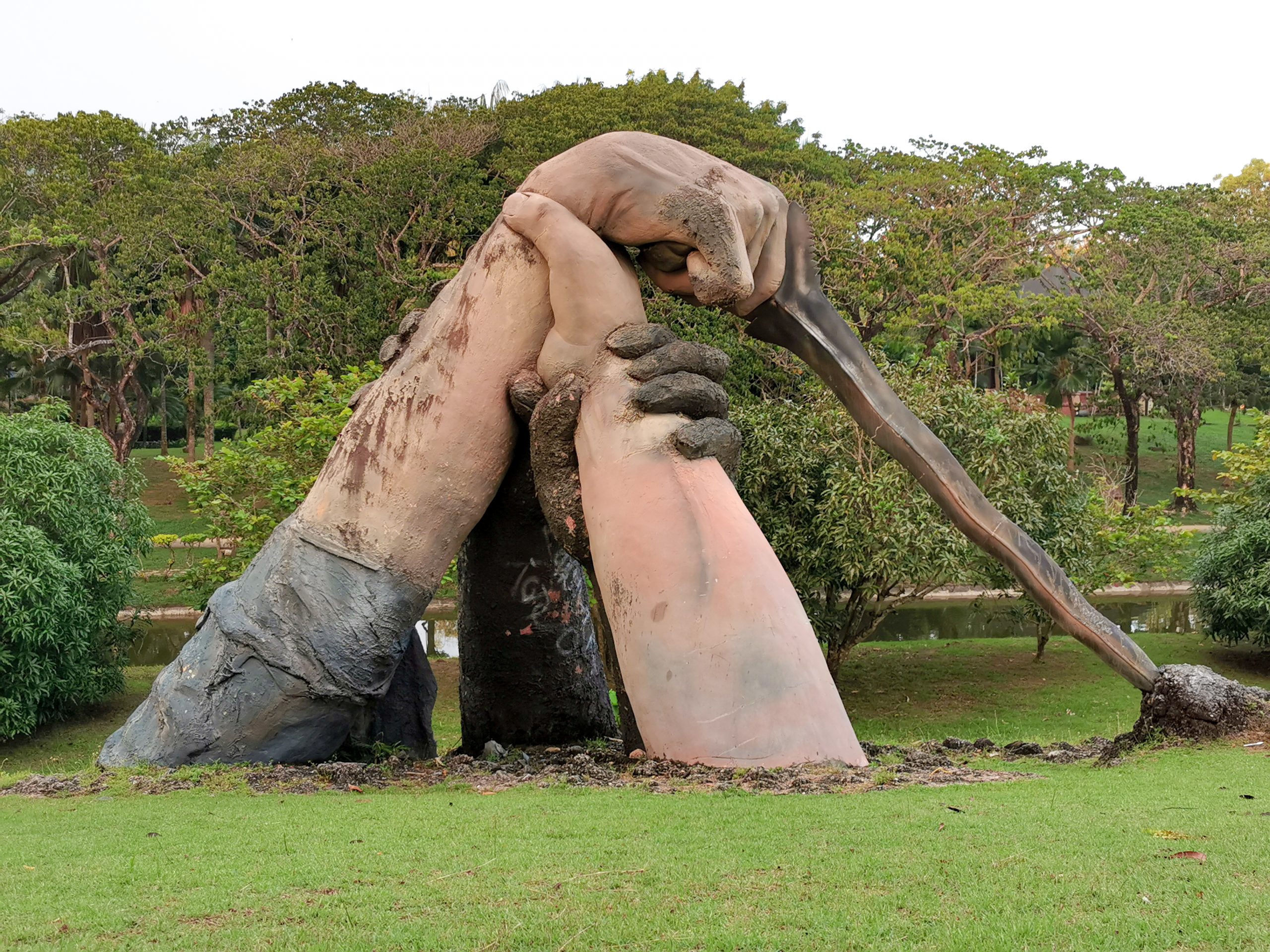 The giant hand captured here was just one of the many sculptures in the park. Though a well-known attraction in Langkawi, it was surprisingly deserted when we walked in. A few hundred yards ahead the view of ferries plying across the bay that opens out to the sea with the backdrop of lush mountains, got us bewitched. The quietude of the moment was broken only by the occasional chirping of birds in nearby trees which added to the serenity of the place.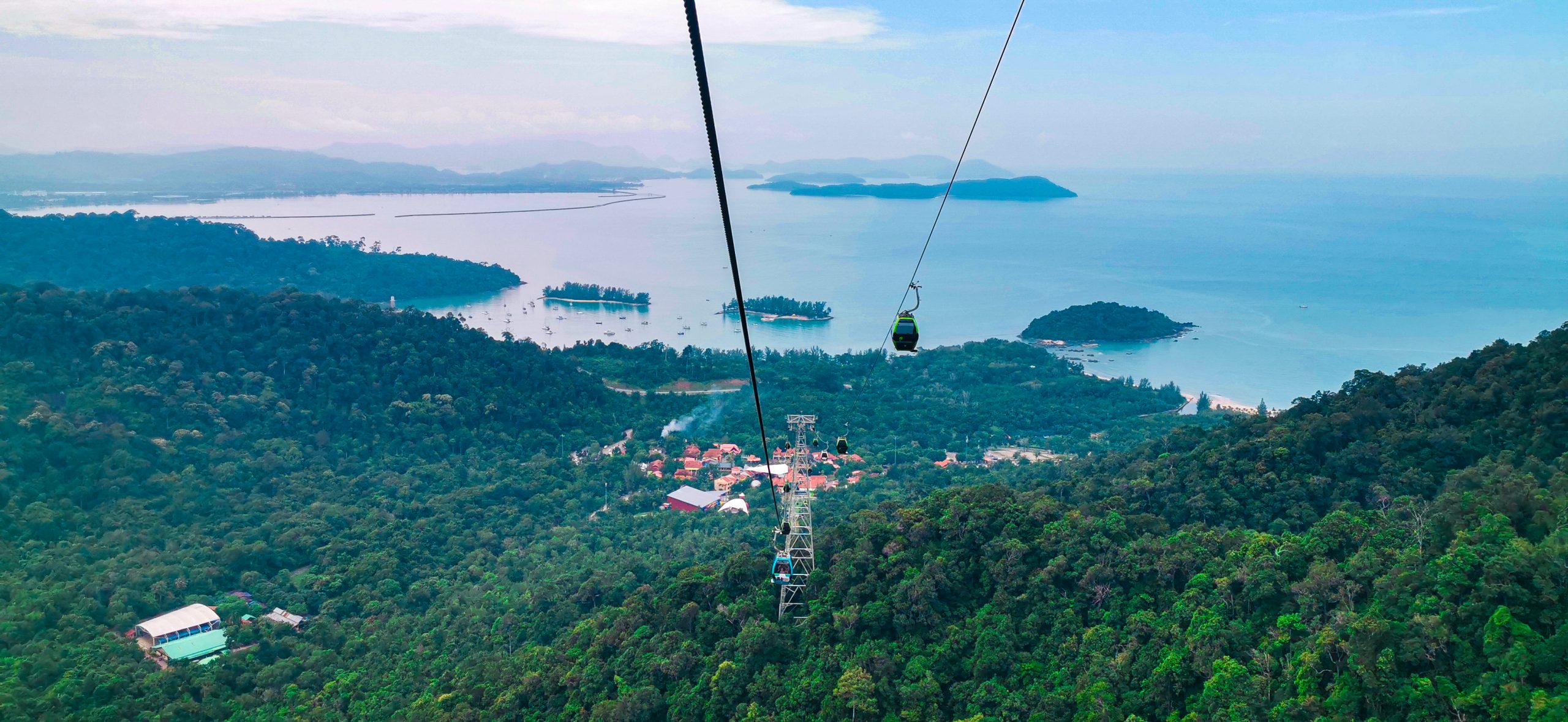 4.Take a cable car ride
The very famous cable car ride- Skycab is located in Oriental village which is the base station from where the journey to the peak of the Manichang mountain begins. The village itself has a lot to explore from souvenir shops to restaurants, shopping experiences, and lovely surroundings. The tickets to the cable car ride can be bought at the counter or online, the price for which differs depending on the type of package you want to take. Eg- Standard Gondola Normal, Standard Gondola Express, Glass bottom Gondola, and VIP Gondola. We paid extra and booked the glass bottom cable car only to find out we were sharing it with another family. Needless to say, we could hardly view anything from down below through all of our feet resting on the glass bottom. Such a waste! However, the tickets included access to Skycab, Skydome, Skyrex, and 3D art museum which was a fun experience.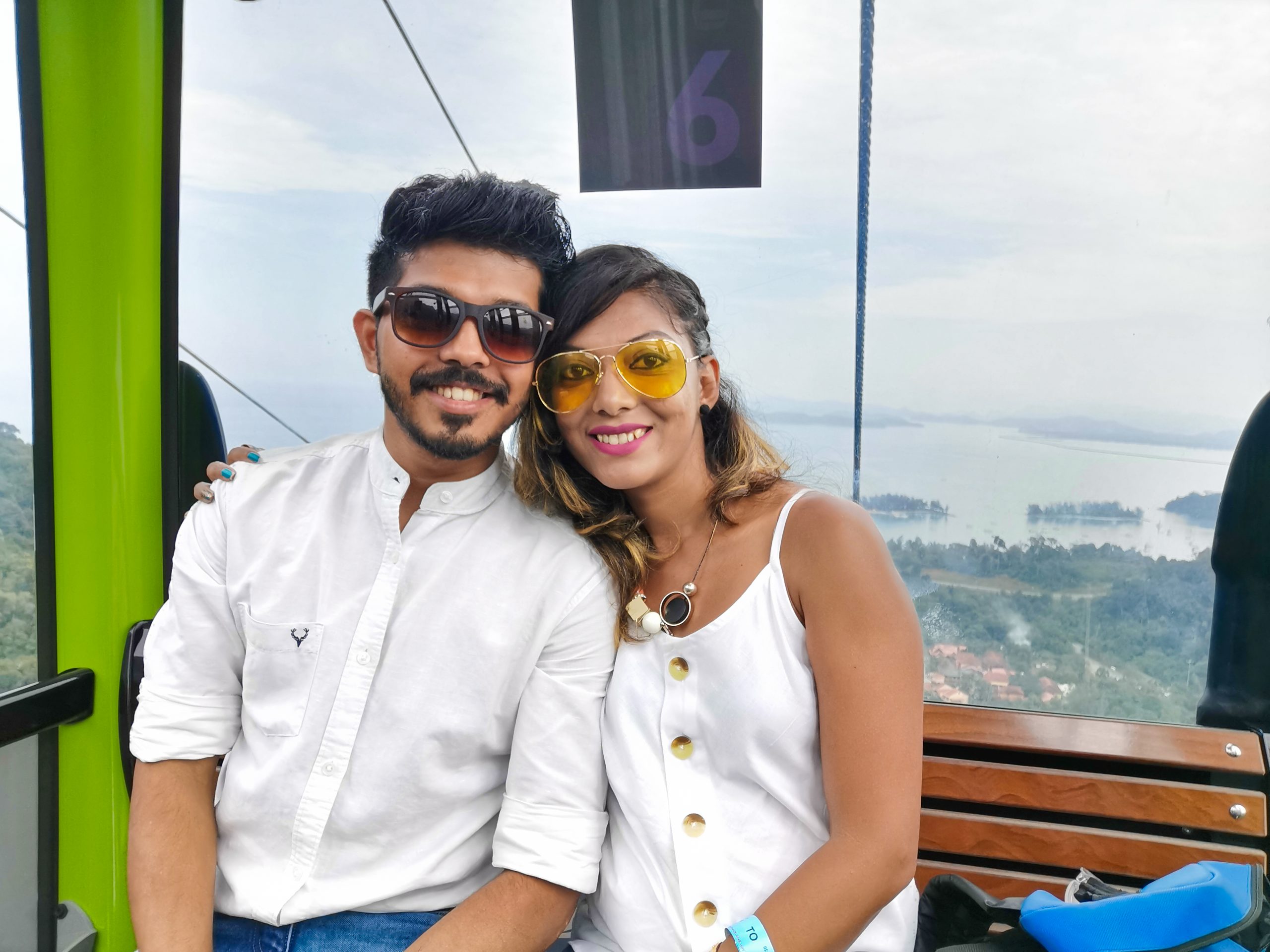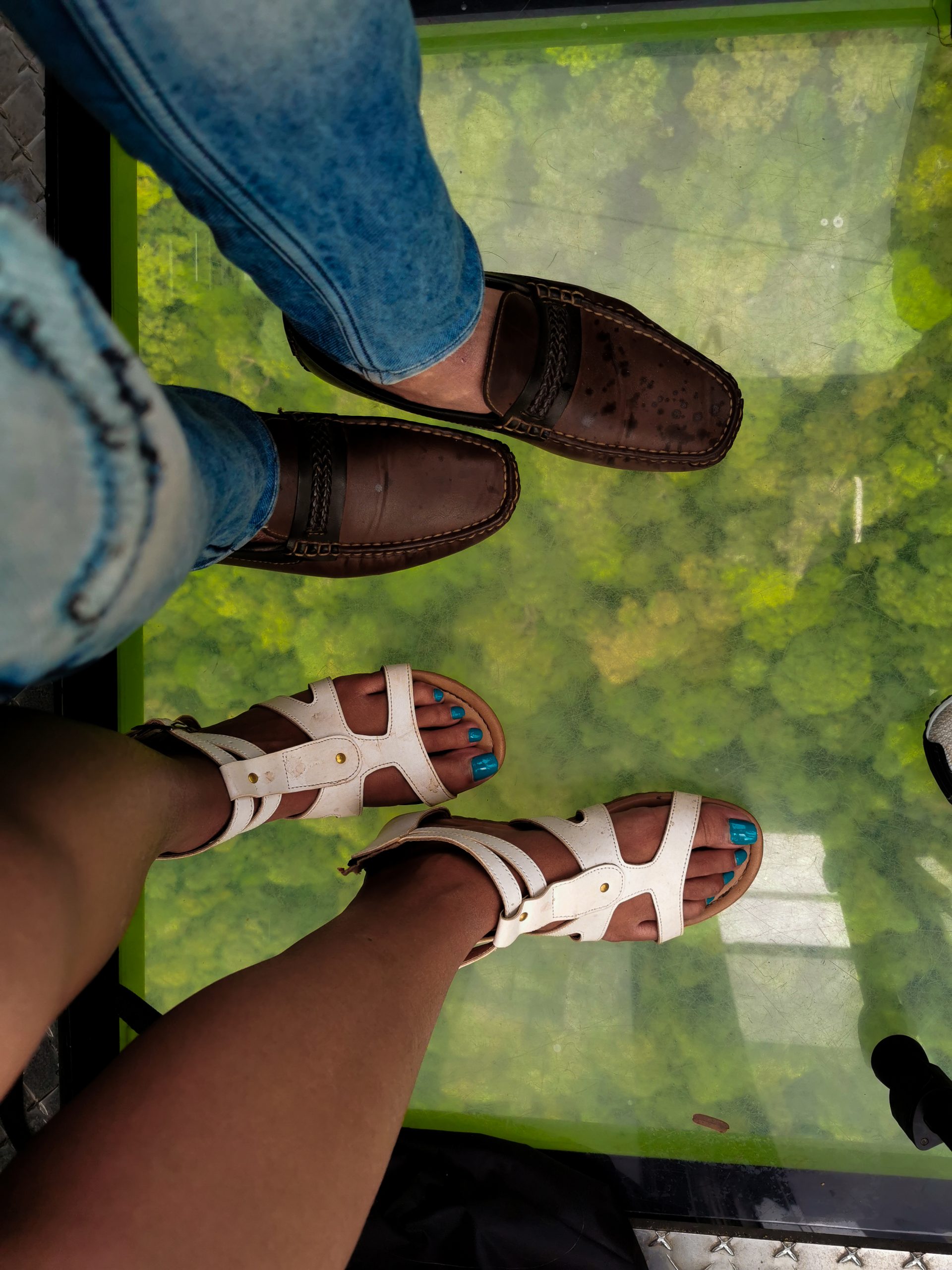 The 15 min gondola type cable car ride through breathtaking landscapes below covers an area of 1700m to the middle station where the visitors can alight and reach the viewing platform. The top station is another 450m ride from there. There are 2 viewing platforms from where the wonders of the location can be captured.
Ticket price- Varies based on what Gondola you choose. Check the official website for more information.
We paid RM210 for glass bottom Gondala (2 pax)

https://panoramalangkawi.com/skycab/#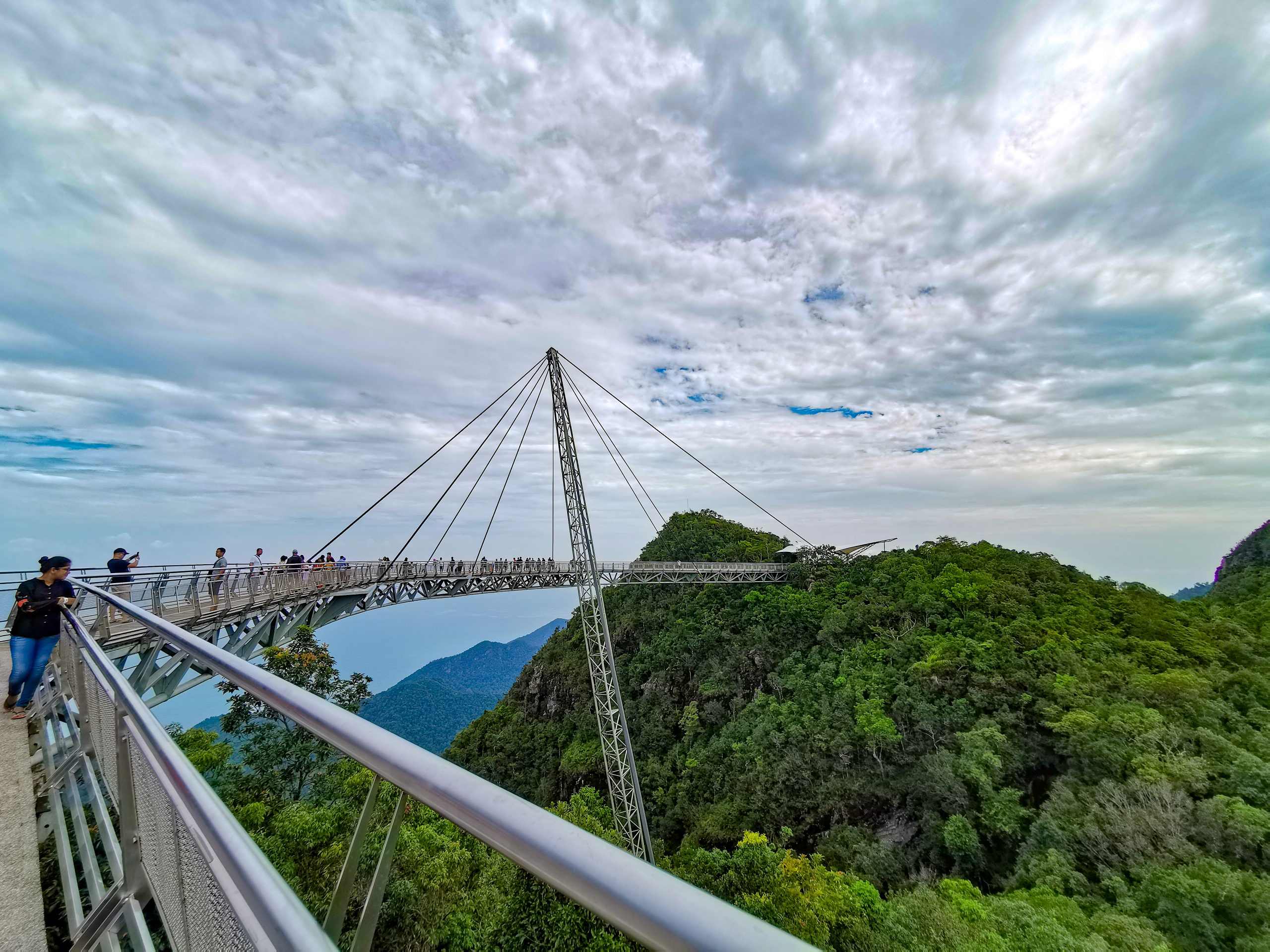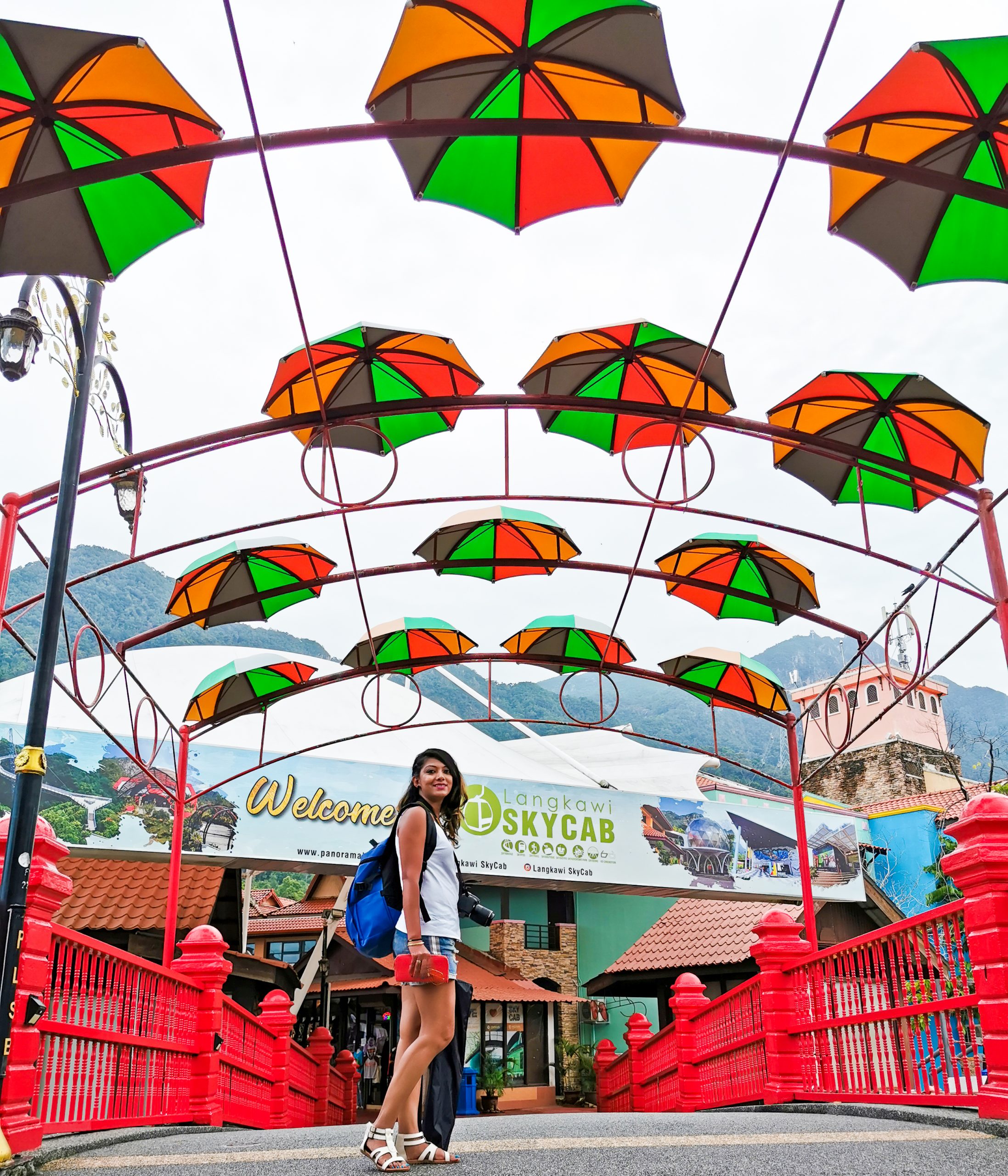 5.Explore the Langkawi sky bridge
Here comes the famous sky bridge I have been dreaming to visit for ages. This 125m bridge is located 2170ft above sea level curves around a mountain and offers an unprecedented experience of viewing the world from up above. Surrounded by lush green mountains on one side and the sea can be seen at a far distance is a visual treat. The sky bridge is accessible only via the gondola cable car ride from Oriental village. From the top station, it's a 5 min sky glide ride the tickets for which need to be purchased separately. If you are up for an adventure there is a cheaper alternative available by taking a short 15 min hike through the mountain track that leads to the bridge.
Sky Glide ticket price- RM16 for adults and RM11 for children
Walk to the Skybridge- RM6 per person and RM4 for children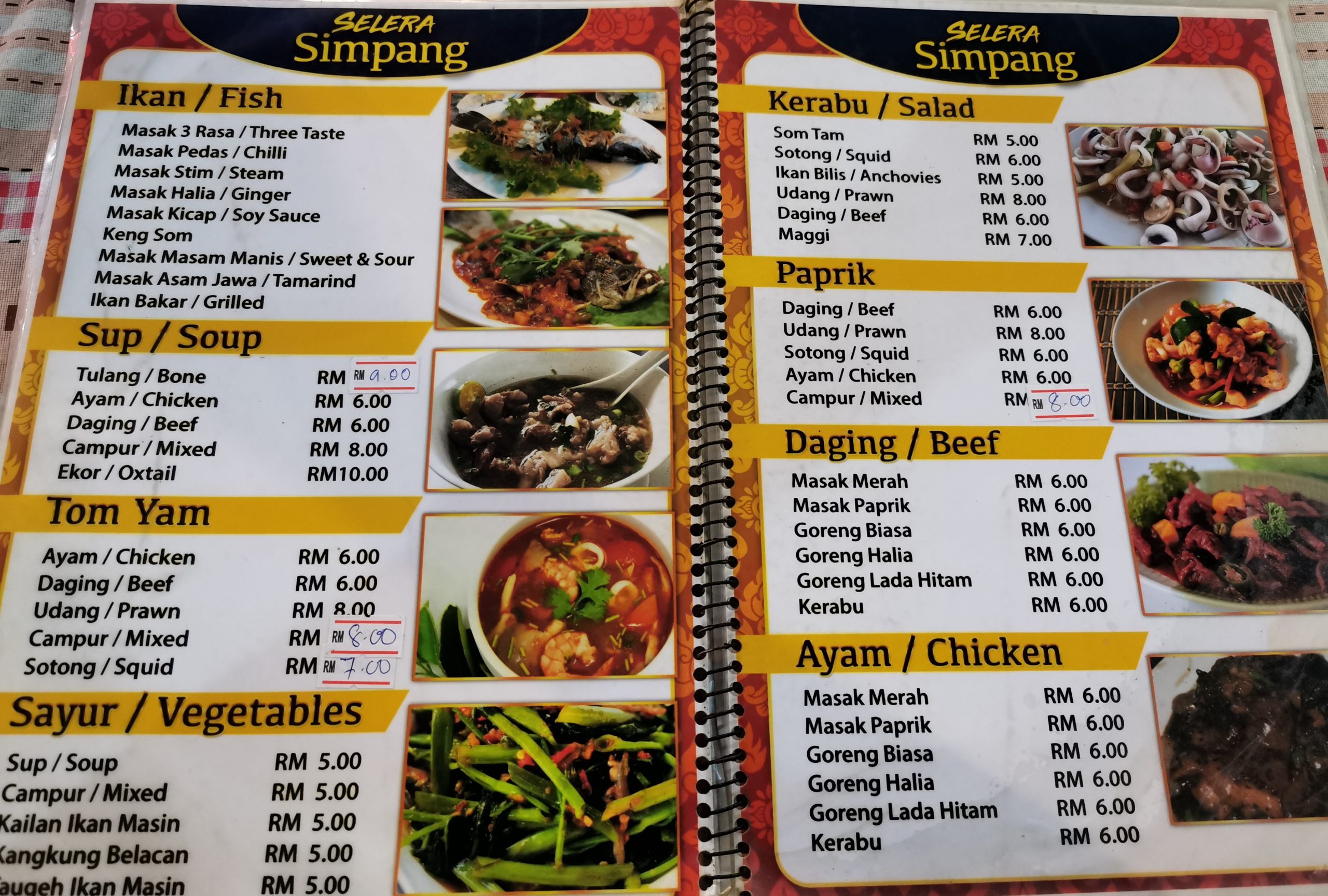 6.Treat your tastebuds to some gobsmacking Malaysian cuisine and seafood
Langkawi is a heaven for seafood lovers and Malaysian cuisine is a treat to the tastebuds. Most of the seafood serving restaurants have live ones on display in a series of well-lit aquariums. You can choose from the ones that please you and they will have it cooked and served fresh.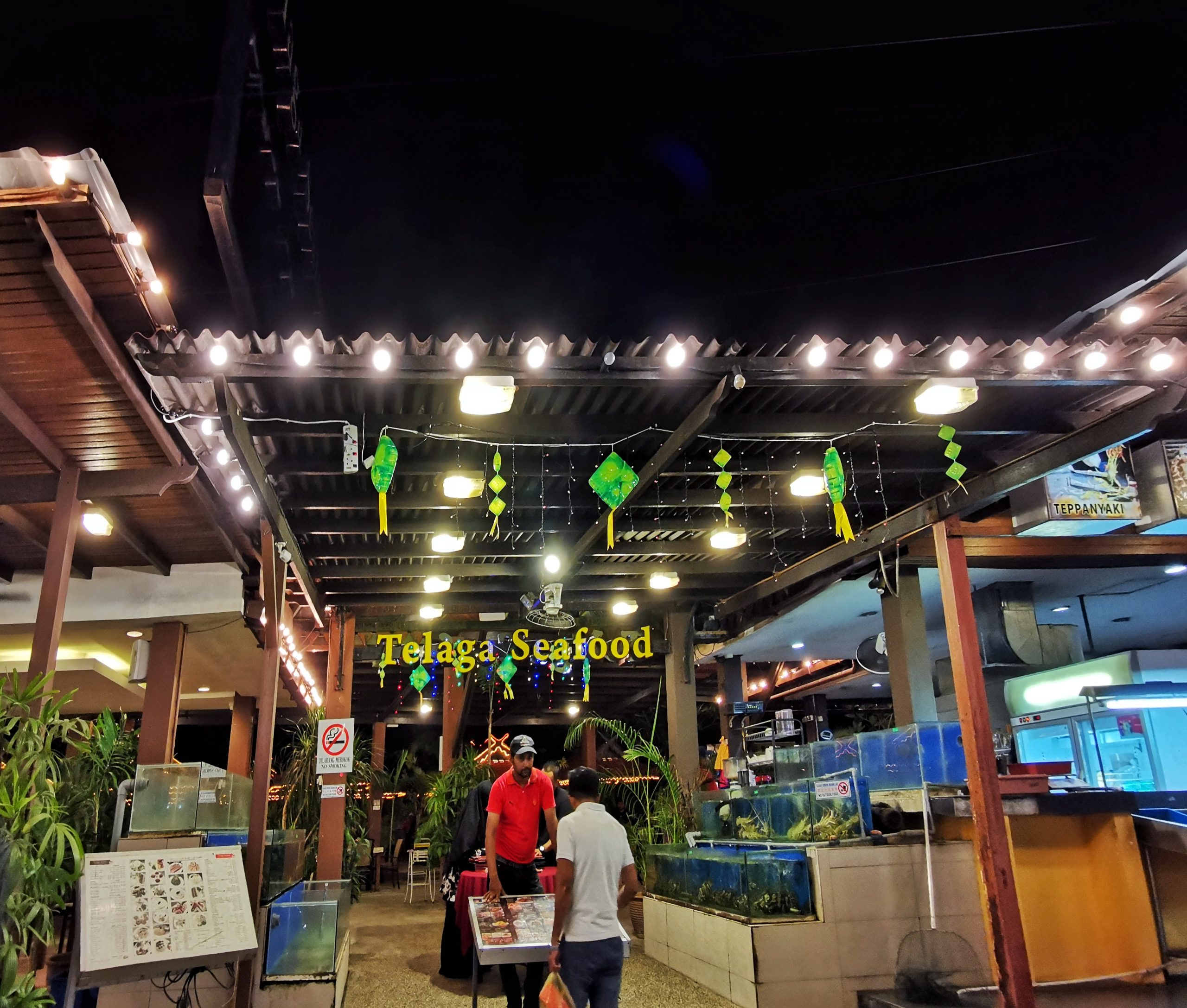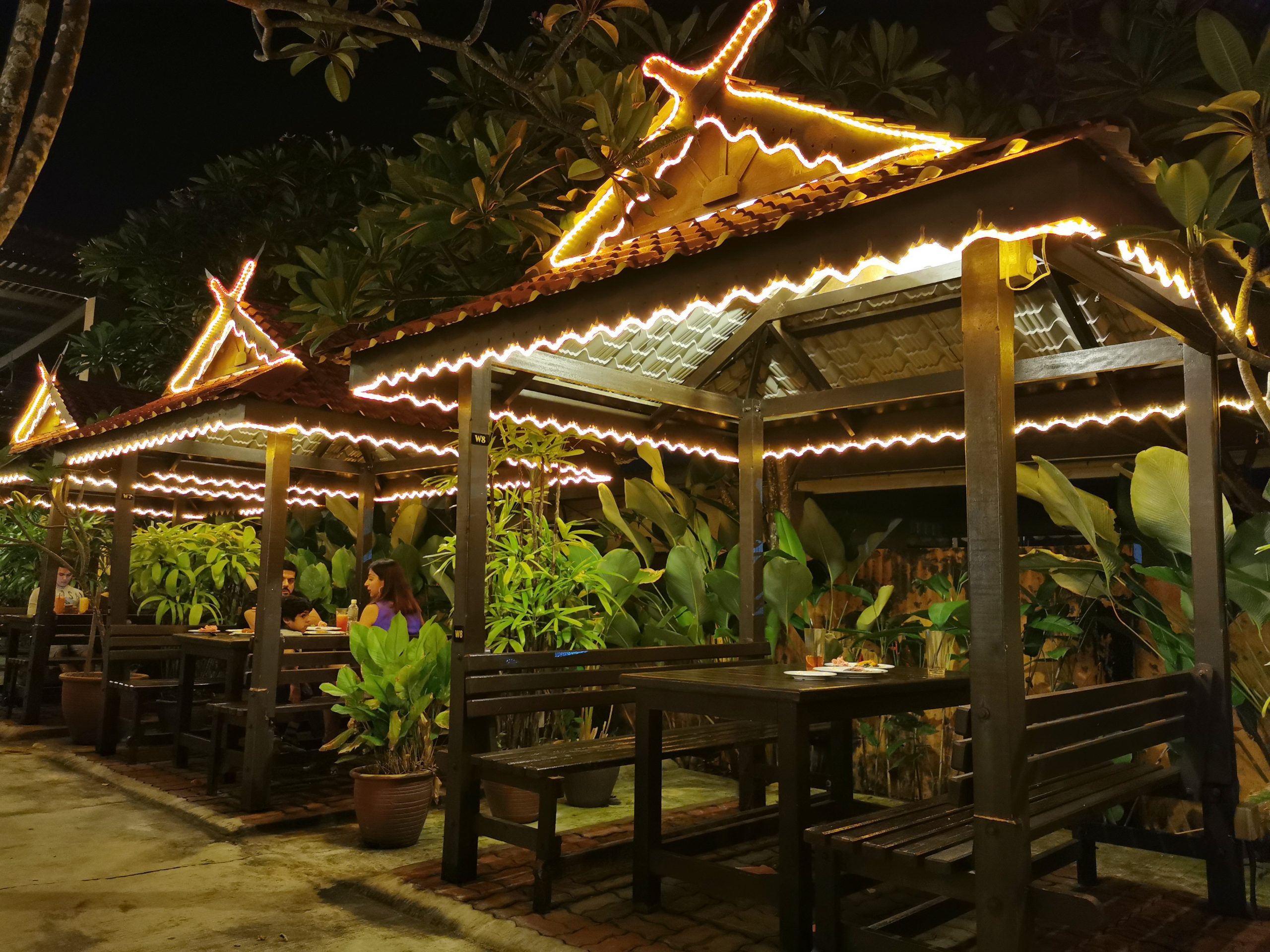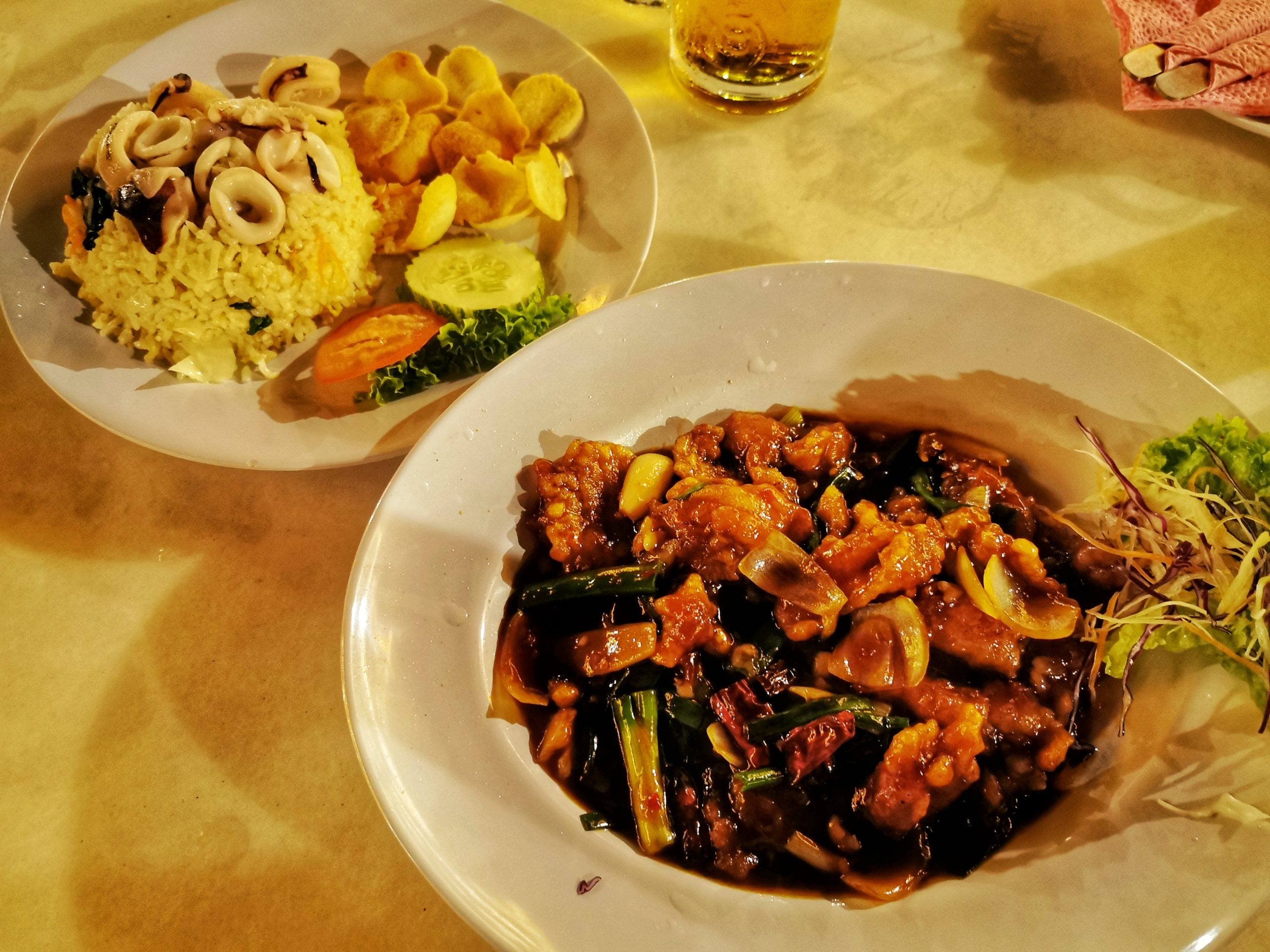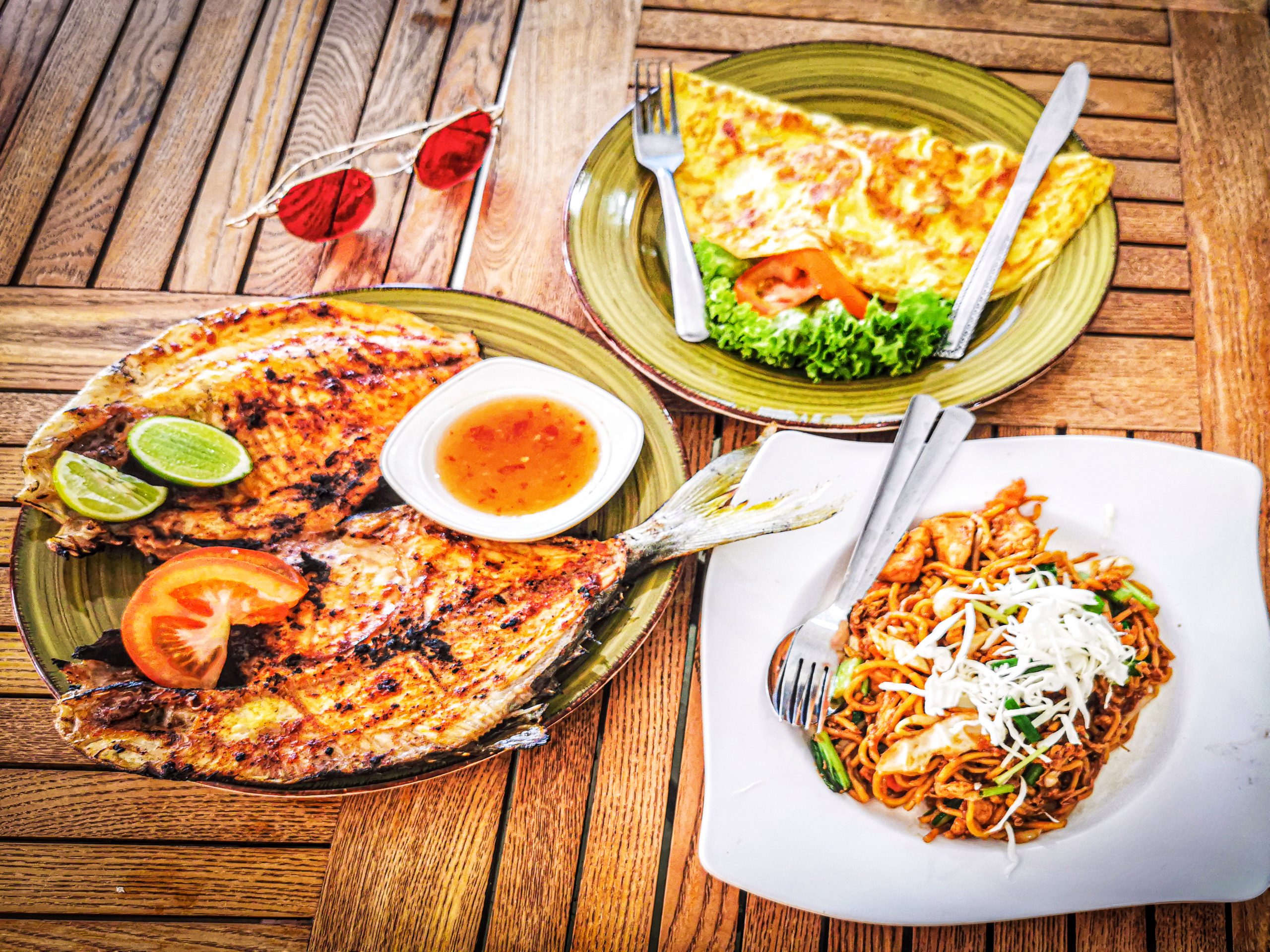 We settled for some delicious fish chilli, squid fried rice and some local beer at Telaga Seafood. Try the BBQ pomfret and Mee Goreng noodles at D'khas cafe near Pantai Cenang.
7.Trek Gunung Raya
Gunung Raya is the highest peak in Langkawi located at an altitude of 881m. The peak offers spectacular views of the south Langkawi. There are 2 ways to reach the peak, one by climbing 4287 steps uphill and the easier option is to take a 30min car ride where you will be visited by monkeys on the way.
Entry fees- RM 10 per person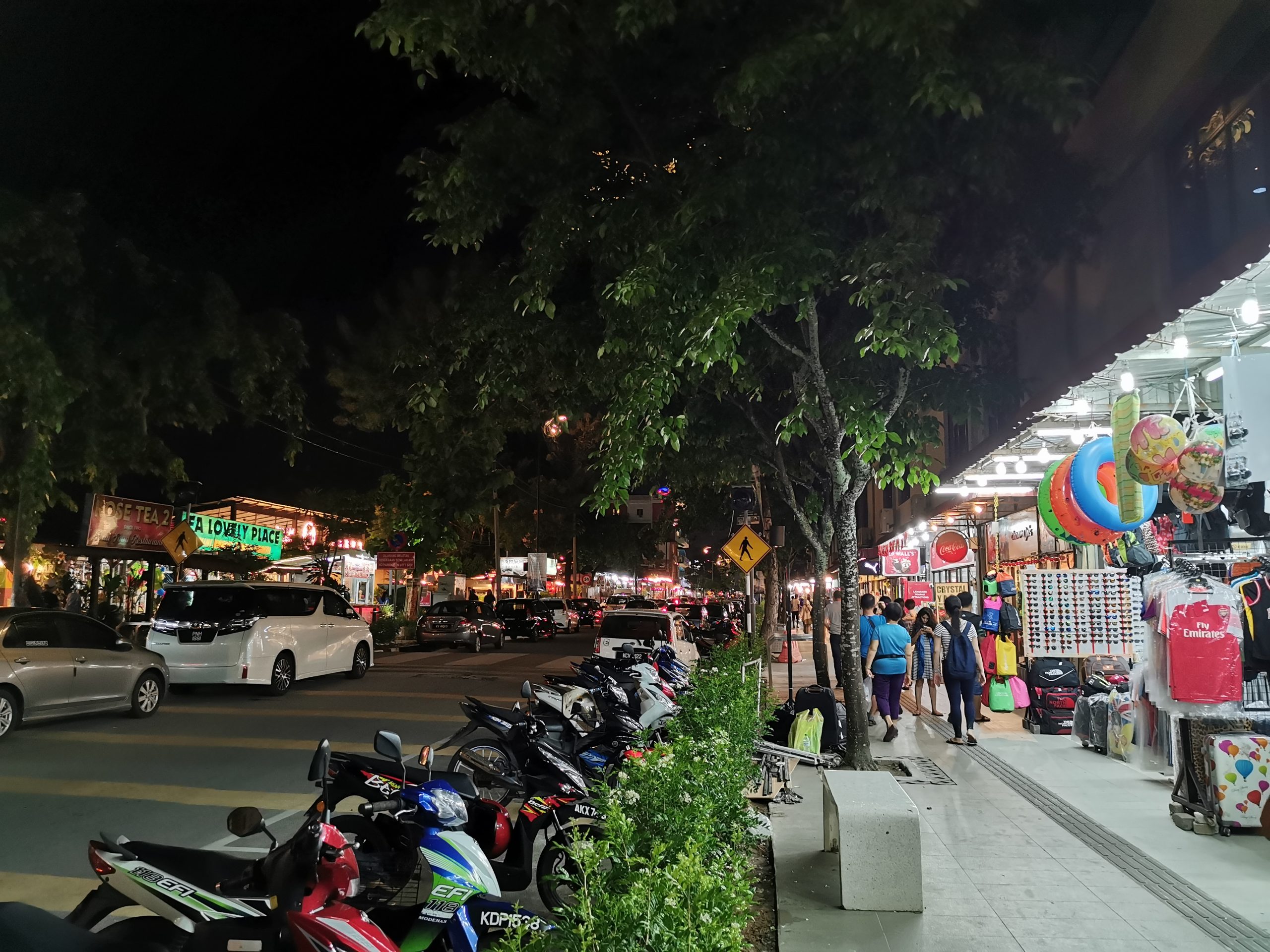 8.Discover the night markets
If you are a shopaholic like us then you are in for a treat as Langkawi is filled with night markets or "Pasar Malam" in Malay. We love shopping locally which is easy on the pocket as well as supports small business. What's unique about Langkawi is that there are different night markets every day of the week in different parts of the island. We explored the Temoyong Night Market in Pantai Cenang which was open on Thursday. These markets are generally rows of tent shops and makeshift stalls offering all kinds of inexpensive local stuff, delectable cuisine, and a lively shopping experience. We picked up some T-shirts and souvenirs while munching on some delicious street food.
Below are the known night markets.
Ulu Melaka Night Market – Monday
Kedawang Night Market – Tuesday
Night Market Kuah Town- Wednesday and Saturday
Temonyong Night Market – Thursday
Bayas Night Market – Friday
Padang Matsirat Night Market – Sunday
Opening time- generally 5 PM until late night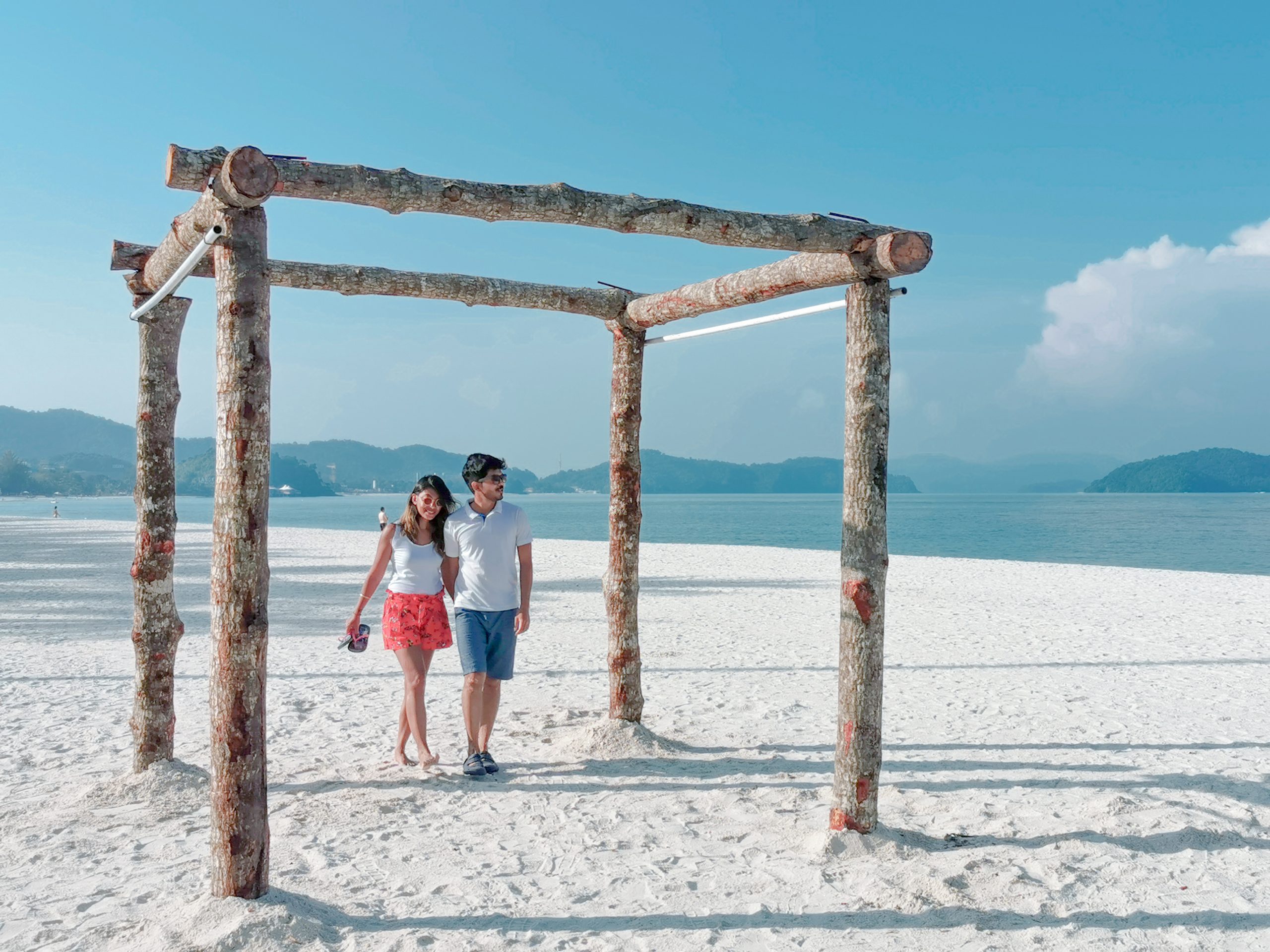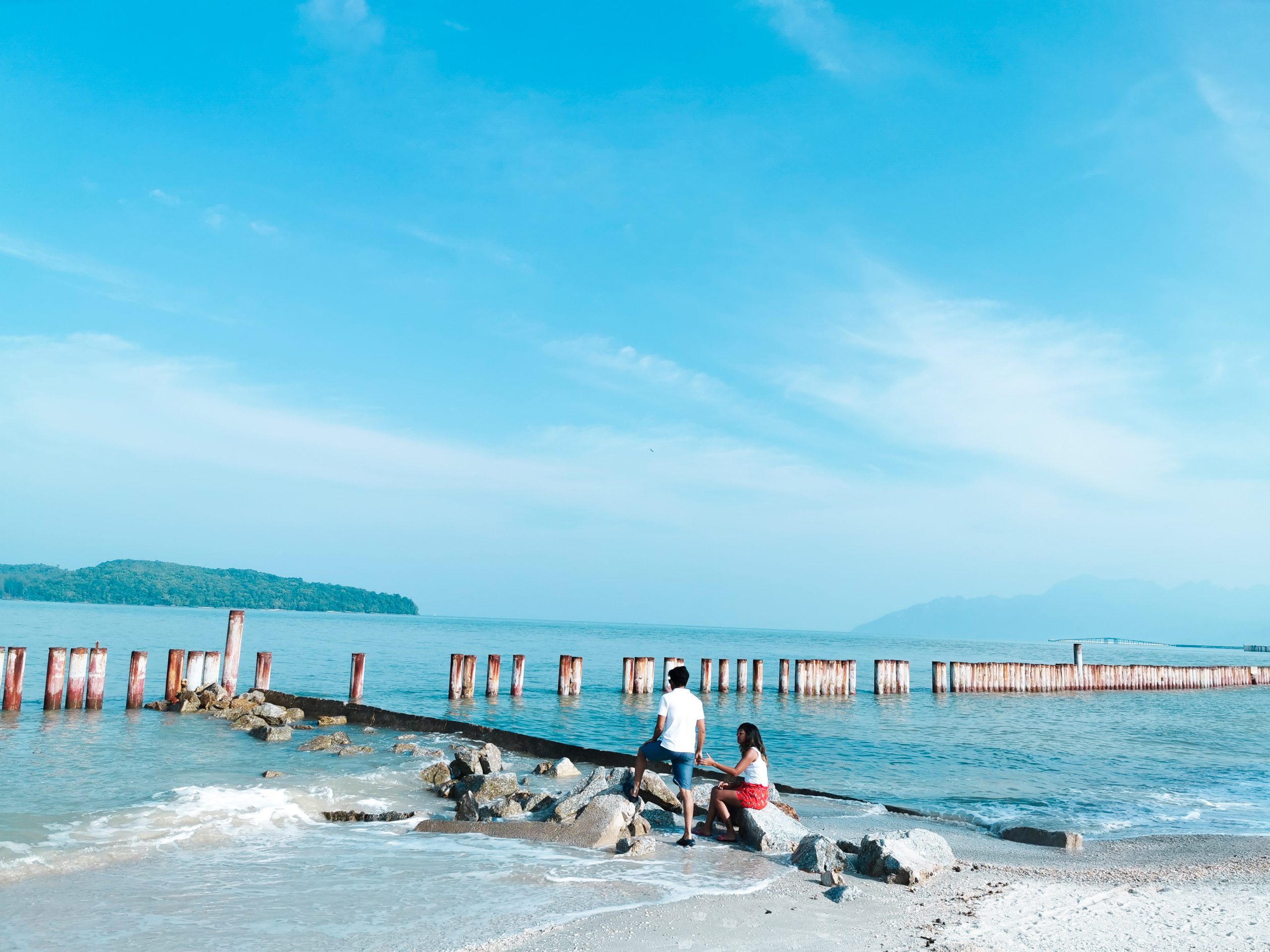 9.Take a stroll along the beach
In Pantai Cenang, we spotted some lovely beachside restaurants that offered candlelight dinner on the beach. Couples were seated on cozy beanbags, some on a platform decorated with fairy lights watching a beautiful fire show from artists while the sunset on the other side painting the sky with all shades of red.
The next morning also we took a walk on the beach to catch the sunrise. We saw a different part of it. The glittering beach tables were replaced by sin loungers, the watersports activity stalls were set up. The busy nightlife was replaced by the cooing of pigeons drinking water from a nearby fountain. The tides were slowly making their way into the sea living behind the ripples and dunes on the shore. It was a sight to behold.
10.Connect with the locals
On our last day in Langkawi, we decided to just relax. We came across the splendid Adagaya Villa owned by super hosts Nana and Faris a lovely Malaysian couple. Nana welcomed us with some homemade drinks, local seasonal fruits, and a beautiful smile. While our room was getting ready, we decided to explore the surroundings and spotted Faris cutting logs. We struck a pleasant conversation with him shortly joined by Nana as well to find out that the villas were planned and built by themselves which was by the way an absolute stunner.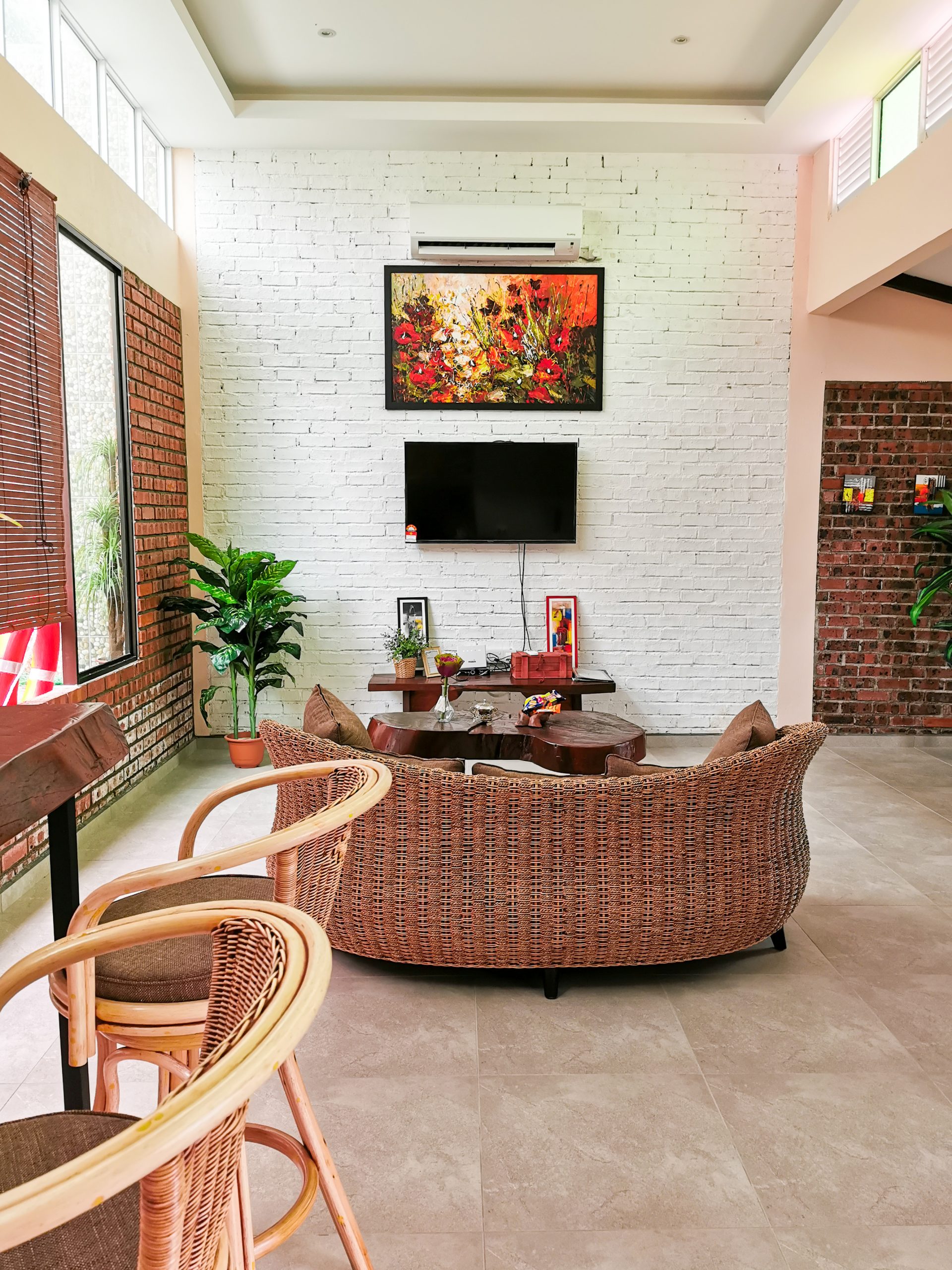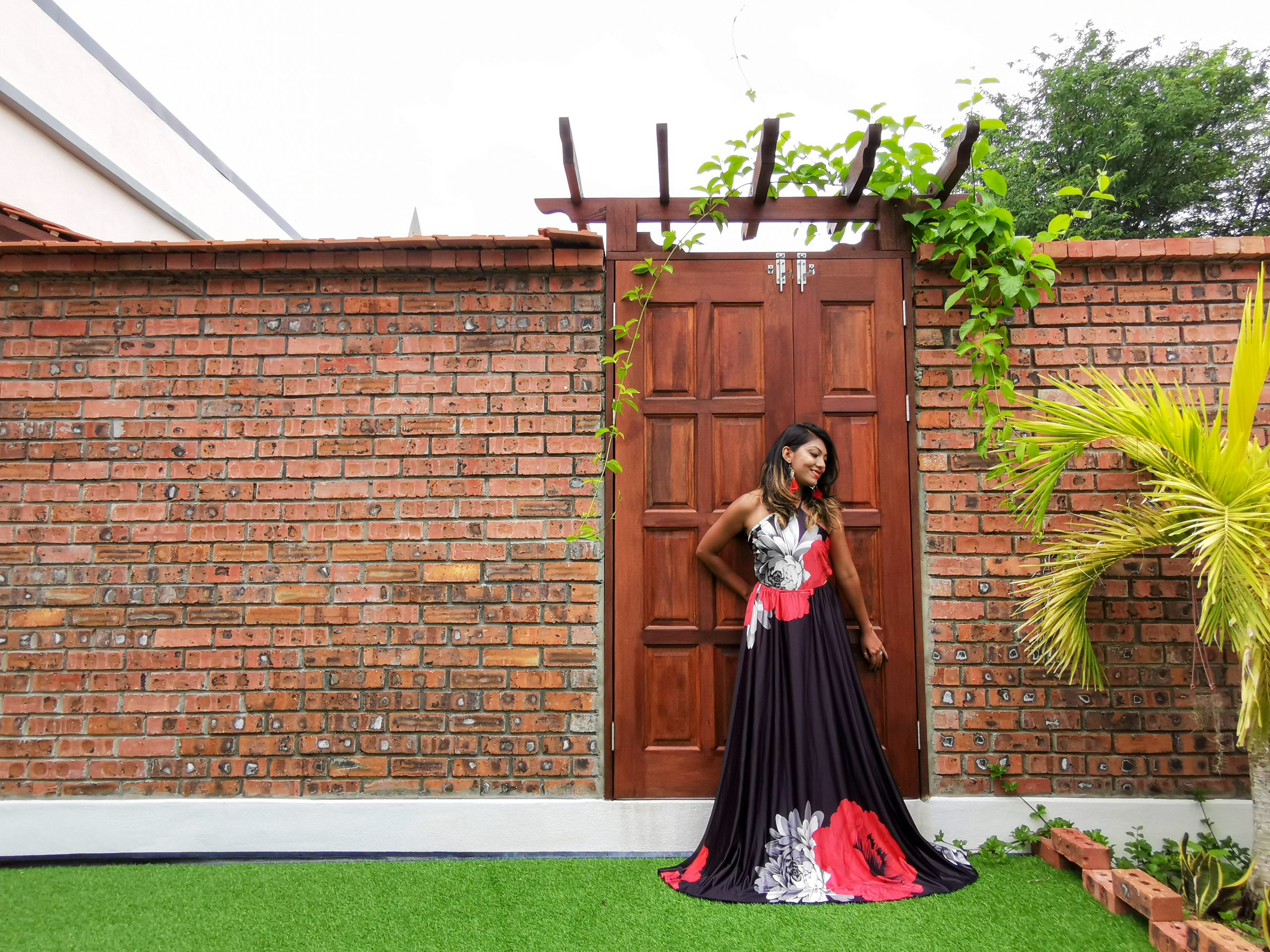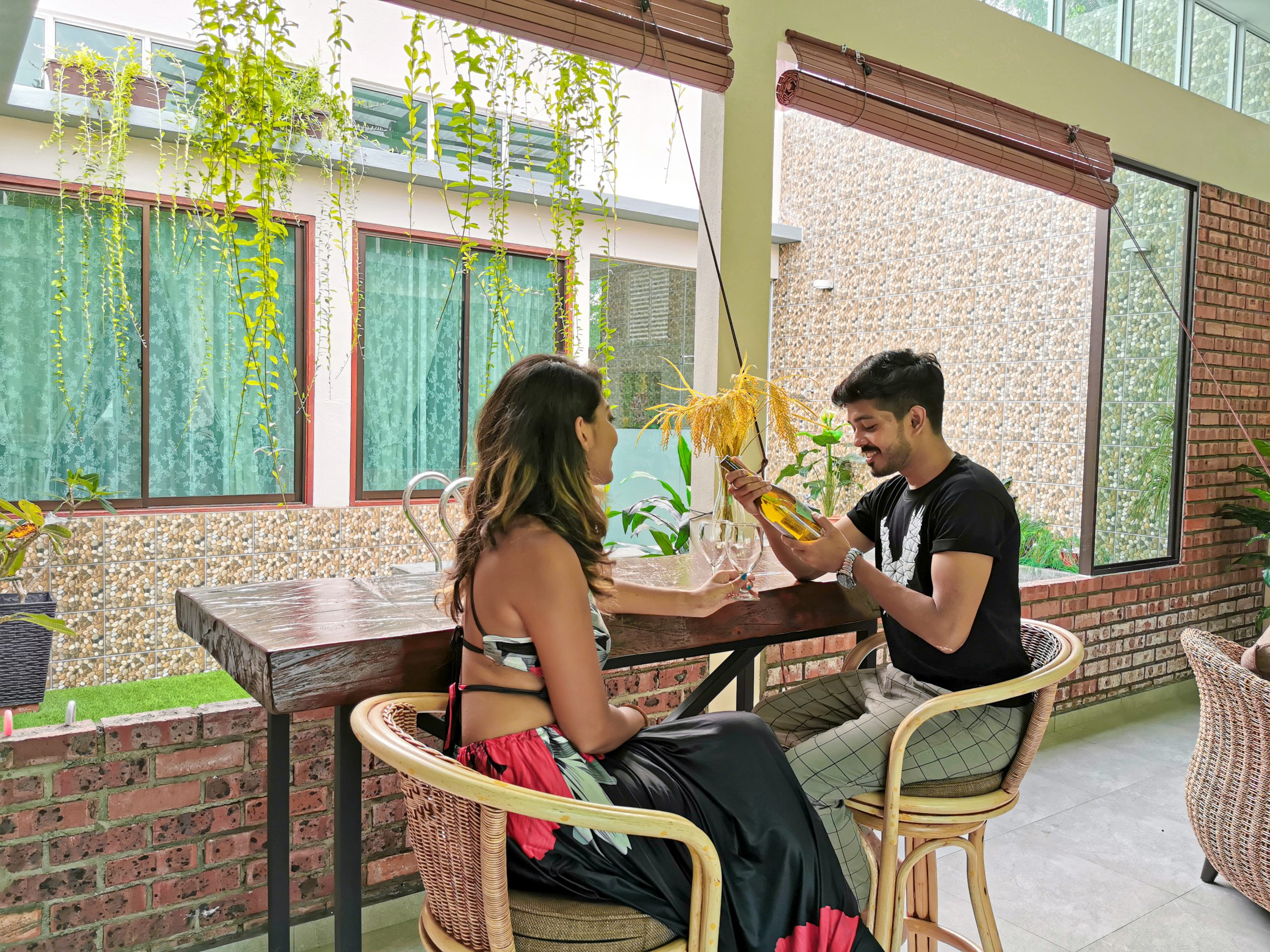 Our entire stay they have been nothing but courteous and benevolent. They are so down to earth and above all wonderful human beings, who treated us like a family and not as guests. It is the smile on their faces that will make you feel at home.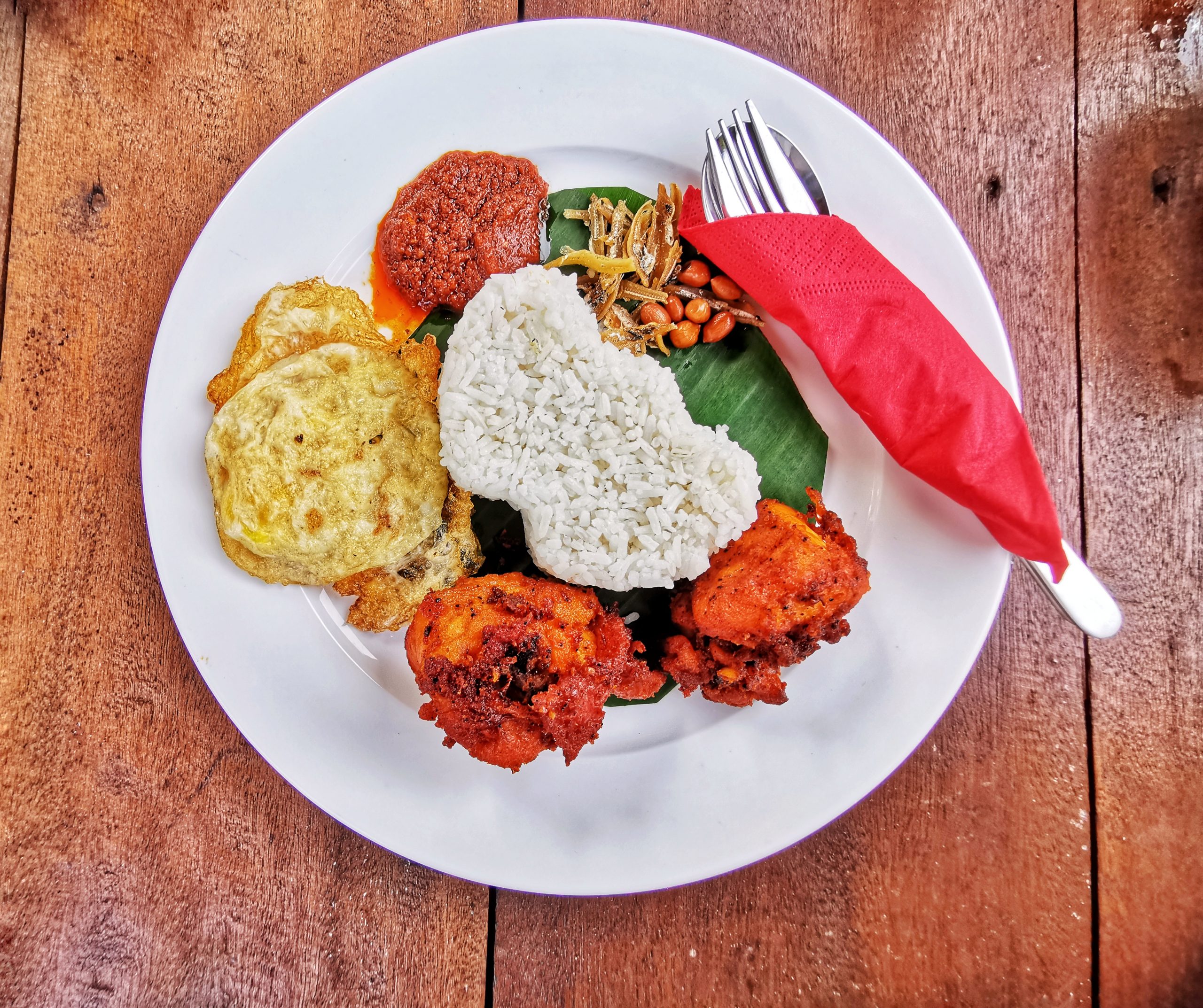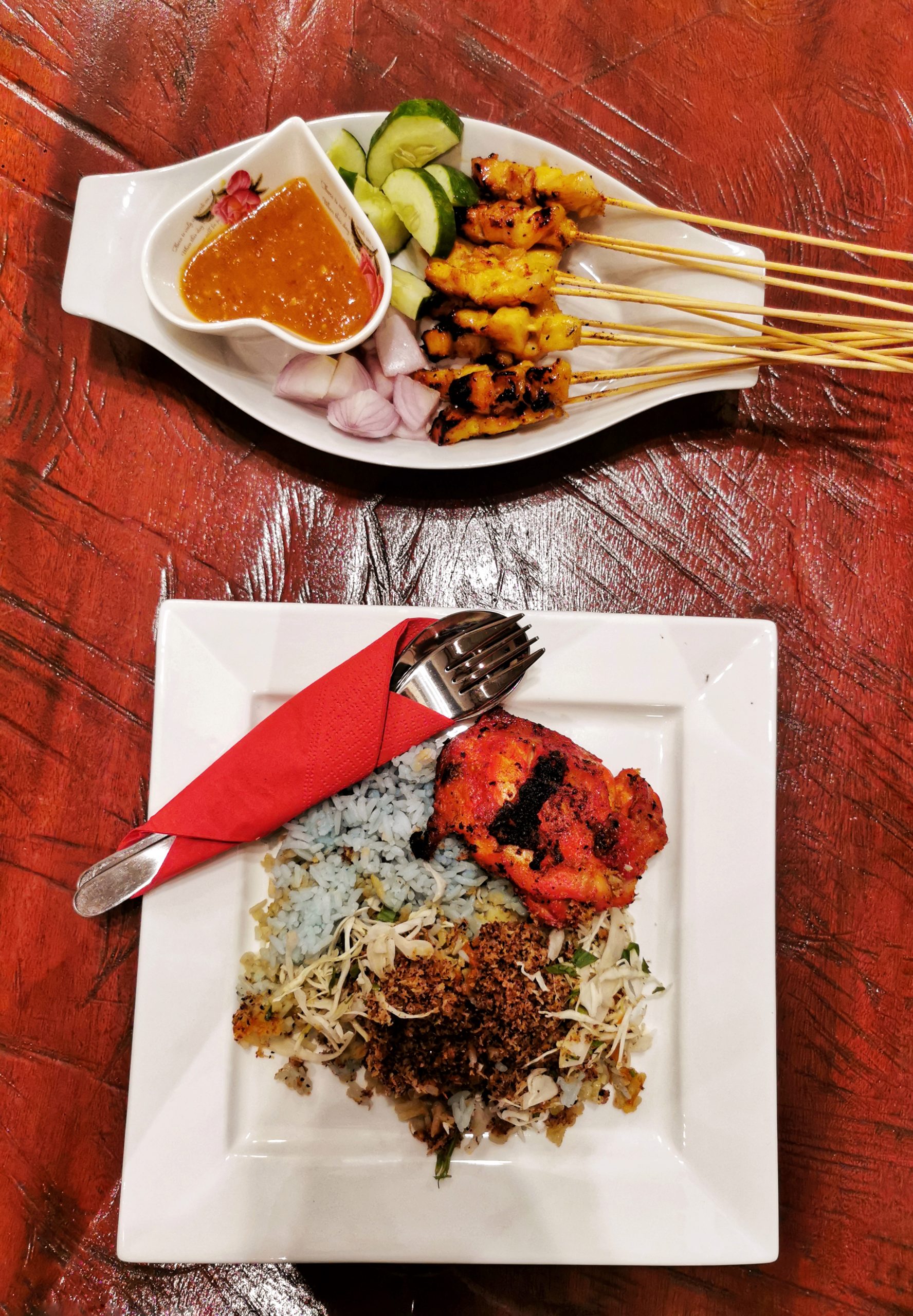 During our short stay, we had a lot of good conversations about Malay culture and experiences, food, family, travel, and whatnot.
Nana served us super tasty cupcakes, Nasi Lemak, satay, and an array of delicious food, not to mention the vast breakfast spread the next morning. In the end, we were disappointed that we couldn't spend more days there. With a promise to return soon, we bid goodbye to the sweet couple who dropped us at the airport.
This is what we love about traveling, we meet wonderful people, share stories, make memories, and cherish them for a lifetime
Author: Gloriya